1977 Chevrolet Corvette
IMSA "SuperVette"
Location
Description
1977 Chevrolet Corvette IMSA "SuperVette"
"The most powerful and brutal racing Corvette ever designed."
One of only 2 tube frame Corvette chassis built
Designed by Bob Riley, chassis built by Charlie Selix and Gary Pratt (later Pratt and Miller)
Aluminum big-block V8 engine with 750+ horsepower
Concours-level restoration by Canepa to 1978 specifications
Raced by John Paul Sr. of JLP Racing
Porsche 935 magnesium brake calipers
Historic IMSA GTX eligible
With big-block power, visually striking bodywork and with the performance characteristics (and noise) of a rocket ship, IMSA Corvettes were some of the loudest, brash and powerful cars to ever run in the series. This Greenwood "Supervette", driven by the now infamous John Paul Sr. (JLP Racing), is one of two tube-frame chassis ever built, and was one of the fastest cars in IMSA and a constant threat to its competition. Fully restored by Canepa to its 1978 IMSA specifications, this aluminum big-block tube-frame bruiser designed and built by the pre-Protofab team is the ultimate expression of an IMSA Corvette.
To see our entire history on this 1977 Chevrolet Corvette IMSA "SuperVette", please visit https://canepa.com/photo-gallery/1977-chevrolet-corvette-imsa3091/.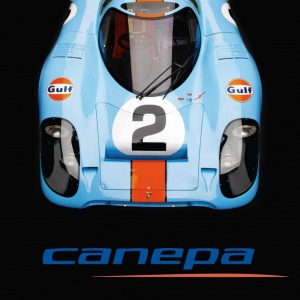 ---
Contact Person
Kontaktperson
---