1966 Chevrolet Corvette
427 Turbo Jet Convertible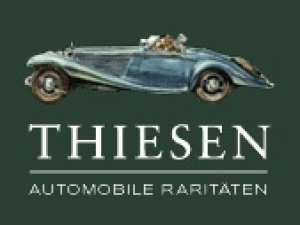 Location
Description
- Seltene Version (Turbo Jet), nur 1 Jahr gebaut
- 7 Liter Big Block mit 450 PS
- "Matching-Numbers", vollständig restauriert
Beschreibung:
Im Sommer 1962 kam die zweite Generation der Corvette auf den Markt. Durch das spektakuläre Design (bis 1964 mit Split Windows am Heck des Coupés) bekam sie schnell den Spitznamen "Stingray" (Stachelrochen). Die Speerspitze der C2 war die nur für das Modelljahr 1966 produzierte 427 Turbo Jet Version mit sagenhaften 450 PS und 7 Liter Hubraum. Diese Version gehört heute zu den gesuchtesten Corvette überhaupt.
Weniger als  166 Corvette  mit dem 427 Motor wurden produziert!
Chassisnummer 194676S105687 wurde am 13.November 1965 in dieser Farbkombination produziert. Die Corvette hat Ihre "Matching Numbers". Der Zustand dieser Corvette ist gut dokumentiert. 2009 wurde eine "Frame off" Restauration nach Maßgabe der "National Corvette Restorers Society" durchgeführt, der Instanz für historische Corvette in den USA.  Von dieser Organisation gibt es auch ein Echtheitszertifikat!
Motor:
7 Liter V8, 450 PS (Werksangaben)
---
- Rare Turbo Jet Version , built only 1 year
- 7 litre big block engine with 450 PS
- "Matching-Numbers", completely restored
Description:
The second generation of the Corvette came into the market in the summer of 1962. Due to the spectacular design (until 1964 with split windows at the rear of the coupé) it quickly got the nickname "Stingray". The spearhead of the C2 was the 427 Turbo Jet version, which was only produced for the 1966 model year, with an incredible 450 hp and 7 liter displacement. This version is one of the most wanted Corvettes today.
Less than 166 Corvette with  the 427er engine were produced!
Chassis number 194676S105687 was produced on November 13, 1965 in this color combination. The Corvette has its "matching numbers". The condition of this Corvette is well documented. In 2009 a "frame off" restoration was carried out in accordance with the "National Corvette Restorers Society", the authority for historic Corvette in the USA. There is also a certificate of authenticity from this organization!
Engine:
7 liter V8, 450 hp (factory information)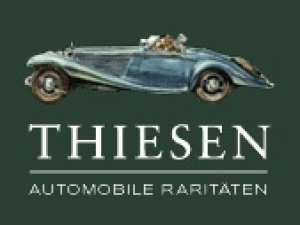 ---
Classic Remise Berlin
Wiebestraße 29-38
Germany

Contact Person
Kontaktperson
---