1958 Chevrolet Corvette
Lot sold
EUR 40 000 - 75 000
(listed)
Estimate
EUR 40 000 - 75 000
(listed)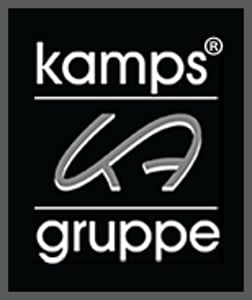 Location
Description
THE PALMEN BARNFIND COLLECTION BY GALLERY AALDERING - AUCTIONED BY CLASSIC CAR AUCTIONS
— View the entire auction on www.classiccar-auctions.com —
The Chevrolet Corvette C1 283 was the first generation of the Chevrolet Corvette, produced between 1953 and 1962. The 283 in the name refers to the 5.7-liter, 283-horsepower V8 engine that was available from 1957. The Corvette C1 283 was an iconic sports car with a striking and unique design. The exterior was inspired by the European sports cars of the time and featured a streamlined body, low roof and long nose. The interior was designed with comfort and style in mind and offered room for two people. The 283 V8 engine was available as an option in 1957 and was a major upgrade for the Corvette. It was a powerful engine with a higher compression ratio and special carburetors and exhausts that significantly improved power and performance. Other features of the Corvette C1 283 included independent front suspension, drum brakes and a top speed of approximately 177 km/h. Praised for its excellent handling, acceleration and performance, the Corvette C1 283 remains one of the most iconic sports cars of all time.
The cars on offer are part of a static collection that has been accumulated over the last 40 years. They are mainly in an unrestored, original but dusty condition. We have not tried to start any of the cars. We have been informed that the engines have been turned, on a regular basis, but the exact condition of the cars and the engines is unknown to us.
You can inspect the cars on the viewing days for which you have to make a reservation through our ticketshop - www.eventix.shop/xmxuc9fs.
AUCTION DATES
Start auction:
Friday, May 19 – 17:00
Closing:
Monday, June 5, from 20:00 - Part 1
Tuesday, June 6, from 20:00 - Part 2
Wednesday, June 7, from 20:00 - Part 3
Viewing days:
Due to the expected high attendance, you will only be able to visit a viewing day if you purchase an admission ticket. Registration for a viewing day is required. Buy an admission ticket - www.eventix.shop/xmxuc9fs. You can then choose a time slot on one of the viewing days. You must attend within this time slot, but can stay longer if desired.
Saturday, May 27 – 9:00-18:00
Sunday, May 28 – 9:00-18:00
Monday, May 29 – 9:00-18:00
Location:
Einsteinstraat 10
3316 GG Dordrecht
The Netherlands
We offer two types of tickets for our viewing days:
Admission ticket - 1 person + auction catalog
This ticket includes admission to the event and a copy of our full-color, 240-page auction catalog.
Admission ticket - 2 persons + auction catalog
This ticket includes admission for two persons and one copy of our full-color, 240-page auction catalog.
Please note: Without an admission ticket you will not be able to visit the viewing days. Your ticket for this event is an e-ticket. The e-ticket is a PDF document and can be viewed and downloaded as many times as you like. Each e-ticket has a unique code that can be used only once. Your e-tickets can be scanned directly off your phone's screen or printed.
Enlist your car(s) in a next auction, or auction a collection at your location? Contact us at info@classiccar-auctions / www.classiccar-auctions.com / +31 (0)20 210 1201.
Also view our other advertisements.
In our current auction you will find, among others, the following brands:
AC Bristol - Alfa Romeo - Alvis - Aston Martin - Austin - Benjamin - Bentley - BMW - Bond - Bristol - Buick - Cadillac - Chevrolet - Chrysler - Citroën - Daf - Daimler - Datsun - De Tomaso - Delahaye - Essex (USA) - Facel Vega - Ferrari - Fiat - Ford - Germaan - Gilera - Graham - Gwynne - Hillman - HymerVauxhal - Imperia - ISO - Jaguar - Jensen - Kreidler - Lagonda - Lamboghini - Lancia - Land Rover - Lincoln - Maserati - Matra Bonnet - Mazda - Mercedes-Benz - Mercury - Messerschmitt - MG - Monica - Moretti - Morris - Moto Guzzi - MV Agusta - Nash/Hudson - NSU - Opel - Packard - Panhard - Panther - Peugeot - Porsche - Puch - Renault - Rixe - Rolls-Royce - Rover - Saab - Simca - Singer - Steyr - Studebaker - Sunbeam - Sunbeam Talbot - Talbot Lago - Tatra - Tomos - Triumph - Vespa - Villard - Volkswagen - Volvo - Winnebago - Zundap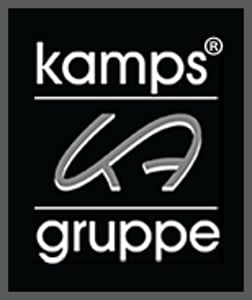 ---
Contact Person
Kontaktperson
---