1953 Chevrolet Corvette
Blue Flame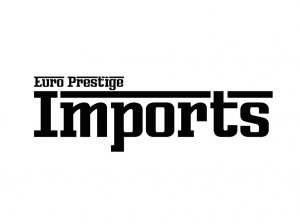 Euro Prestige Imports llc.
Location

Performance

150 PS / 111 kW / 148 BHP
Description
No.168, Matching numbers example Polo White on a Sportsman Red Interior with National AACA Hershey top flight award. This 1953 Chevrolet Corvette Blue Flame is 1 of 300 built. In 1953 the corvette was its first production year and the lowest volume corvette ever built. This 53 is outfitted with a 6 cylinder Blue Flame engine that produces 150hp mated to a two speed Powerglide automatic transmission. All 300 corvette built during that year came with the same options and same color. There is to account for only 180 left in the entire world. Because of the short production run the 53 model is the rarest of all Corvettes.
.
This Genuine 1953 first era of Chevrolet Corvette is represented for sale at Euro Prestige Imports. This is an extremely correct and undisturbed restored matching numbers "Blue Flame", without over-restoring as is typical for many 1953's. This top flight award winner & matching number is example no. 168 of 300 Blue Flame's. This 53 Chevy Corvette comes with all its original winning awards.
.
The Exterior quality of restoration is excellent in all regards, understanding that the finish work on the 53s were not up to todays standards for mirror like finish fiberglass. Both body finish and panel fits is representative of the technology available to GM in 1953. More details on this particular one coming very soon, call or text Cyrus at 702.286.3248
.
Total 1953 Corvettes Built
Serial Numbers
Convertible E53001001 - E53F001300
2934 Base Corvette Convertible $3,498.00
101A Heater $91.40
101B AM Radio $145.15
Color Options for 1953
Polo White $0.00 Black Red Red
1953 Corvette Specifications
Mechanical Dimensions
Feature Dimensions
Wheelbase 102.0
Track Frt/Rear (in)
Length 167.0 in
Width 72.2 in
Height 52.1 in
Frontal Area N/A
Ground Clearance N/A
Curb Weight 2850 lbs
Weight Dist. F/R (Engine) 53/47
Fuel Capacity N/A
Coolant Capacity N/A
.
Engine Specifications
Feature Standard Engine
Bore 3 9/16 in
Stroke 3 15/16 in
Displacement 235.5 ci
Compression Ratio 8.0:1
Cylinders 6 (inline)
Block Cast Iron
Horsepower 150 bhp @ 4200 rpm
Torque 223 lb-ft @ 2400 rpm
Redline N/A
Carburetion 3x1 bbl
Oil Capacity N/A
Valvetrain N/A
.
A full description of the origins with maintenance records will be available upon request. For immediate assistance Call or Text Cyrus at 702.286.3248. Attention! We are a dealership upon appointment only. For any further information, please call our Office at +704.305.5373. North Carolina, USA - Eastern Standard Time
.
BANK FINANCING OR LEASE OPTIONS AVAILABLE UPON APPROVED CREDIT. WE CAN TAILOR EVERY EXOTIC OR LUXURY CAR LEASE TO THE INDIVIDUAL FINANCING NEEDS OF EACH CUSTOMER. FLEXIBLE SIMPLE FINANCING OPTIONS FOR CAR ENTHUSIASTS | #PFS_LEASING | PLEASE SEE WITH OUR SALES TEAM FOR ANY FURTHER INFORMATION.
.
WE SPECIALIZE IN EUROPEAN SPORTS CARS, TIME TO TIME AMERICANA SPORT PEDIGREE AND ALL OF A KIND RARE TO FIND SUV's / TRUCKS, THAT ENTICE OUR CURIOSITY! WE ALSO HAVE A TEAM OF EXTREMELY SAVVY MASTER MECHANICS, THAT HAVE EARNED THE ABILITY TO MAKE GOOD JUDGEMENTS AND KNOW HOW TO WORK ON BRANDS LIKE; ASTON MARTIN, BENTLEY, FERRARI, MASERATI, MERCEDES-BENZ, PORSCHE & LAMBORGHINI'S - NOTHING IS UNCHARTED TERRITORY, UN_KNOWN IS NOT IN OUR VOCABULARY | CALL OUR OFFICE TO SCHEDULE AN APPOINTMENT 704.305.5373 | WWW.EUROPRESTIGEIMPORTS.COM - LOCATION CHARLOTTE & INDIAN TRAIL, NORTH CAROLINA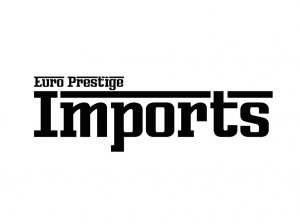 ---
Euro Prestige Imports llc.
Indian Trail
28079
North Carolina
United States

Contact Person
Kontaktperson
---