Lot sold
EUR 18 000 - 22 000
(listed)
Estimate
EUR 18 000 - 22 000
(listed)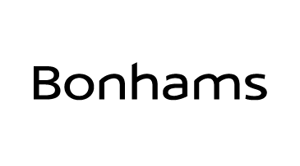 Location
Description
1948 Cadillac Series 62 Sedan
Chassis no. 486250783
Engine no. 486250783
Founded by Henry Leland and Robert Faulconer, the Cadillac Automobile Company of Detroit, Michigan completed its first car in October 1902, the firm's superior precision manufacturing technology soon establishing it as the foremost builder of quality cars in the USA. Always innovators in automobile technology, the company continues to produce cars recognised everywhere as symbols of wealth and prestige.
Improved throughout the 1920s, Cadillac's V8 engine underwent wholesale revision for 1927 and was enlarged to 341ci (5.6 litres) the following year. The chassis too had seen considerable change, four-wheel brakes being standardised in 1924 and hydraulic shock-absorbers in 1928 when the adoption of under-slung rear springs and an increased wheelbase enabled longer and lower body lines, these new models marking the arrival of master stylist Harley Earl at General Motors.
During the 1930s it seemed that almost every year brought with it a landmark advance in the development of Cadillac's long-running V8 engine, which by the decade's end had been rationalised to a single 346ci (5.7-litre, 150bhp) variant, the expensive V12 and V16-engined coachbuilt models having been dropped. The Series 62's beautiful Fisher-built 'Projectile' or 'Torpedo' bodies had first appeared on the 1940 range and featured a revised front-end treatment for '41, establishing a pattern that would last for several years. Only detail changes were made in the immediately post-war years before the range was comprehensively restyled for 1948, emerging with Harley Earl's Lockheed P38-inspired tail fins for the first time. Progressively enlarged, this signature styling device would reach its zenith in 1959 before fading away. With 150 horsepower on tap, the '48 Series 61s and 62s had a decent turn of speed, while the chassis was considered remarkable for its manoeuvrability.
Imported into the Netherlands from California, USA in September 2018, this reportedly un-restored Cadillac Series 62 Sedan is described by the vendor as in generally excellent condition, with superb bodywork, chromes and Fleetwood interior, benefiting from new front brakes (shoes and cylinders), a new battery, and new rear suspension. This example also has the Hydro-lectric system to power the windows and front seats. In 1948, this system was an expensive extra-cost option of $121.65.
A guaranteed head-turner wherever it goes, this imposing American Classic is offered with sundry invoices, an instruction manual, dealer service book, and Belgian Carte Grise.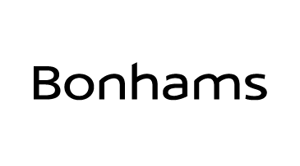 ---
Contact Person
Kontaktperson
First name
Bonhams Collectors' Car department
---