1941 Cadillac Series 62
Convertible Deluxe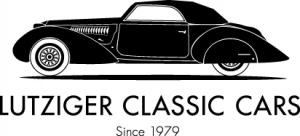 Location

Performance

152 PS / 112 kW / 150 BHP
Description
Cadillac Series 62
Jahrgang 1941, Cadillac Series 62 Convertible Deluxe
V8 mit 5670 ccm und Lenkradschaltung
Hydraulisch betätigtes Verdeck
Umgerüstet auf 12V-Bordnetz
Schweizer Strassenzulassung mit Veteraneneintrag
Damals war das "grosse" Amerika einfach der grösste Hersteller von Automobilen und Cadillac das absolut exklusive Aushängeschild. Mit seinem fortschrittlichen, torpedoförmigen Karosseriedesign war das 1941er Cadillac Series 62 Cabriolet eine windschnittige Schönheit. Aus jeder Perspektive strahlt dieses Fahrzeug eine atemberaubende Eleganz aus. Ob mit offenen oder geschlossenem Verdeck; die vollkommene Pracht lässt jeden Betrachter in grosses Staunen versetzen. Die bahnbrechenden Einzelheiten dieses Jahrgangs von 1941 waren eine rundliche Buckel-Motorhaube, versenkt eingebaute horizontale Zusatzleuchten im breiten Chromkühlergrill.
Hier ein Zitat aus einem kürzlich erschienen Fahrbericht:
"Diese Vorkriegs-Cadillac darf man mit gutem Gewissen als moderne Fahrzeuge bezeichnen, verfügten sie doch über viele technische Details, die bei anderen Marken erst lange nach dem 2. Weltkrieg zum Standard wurden. Einen dieser Wagen zu fahren, das darf man auch heute noch als Erlebnis bezeichnen. Und verglichen mit ihren Konkurrenten waren sie schneller, beschleunigten besser, erlaubten höhere Reisegeschwindigkeiten bei einem niedrigeren Verbrauch, waren von höchster Qualität und erst noch sehr einfach zu fahren. Wenn man diese Punkte in Betracht zieht und dazu noch Zuverlässigkeit und Servicefreundlichkeit nicht vergisst, dann kann man die Fahrzeuge, die heute als «Klassiker» dieser Zeit gelten und für die hohe Preise bezahlt werden, getrost vergessen."
Wir bieten diesen Cadillac Series 62 in einem sehr schönen Topzustand an. In den letzten Jahren wurden über CHF 60'000.- in Technik und Karosserie investiert. Zudem wurde das Bordnetz von 6-Volt auf 12-Volt umgerüstet. Ein majestätisches Fahrzeug zum Verlieben!
Irrtümer, Fehler und Zwischenverkauf vorbehalten.
Weitere, detaillierte Bilder von diesem Cadillac Series 62, finden Sie auf unserer Homepage www.lutziger-classiccars.ch
 
ENGLISH:
Cadillac Series 62
First Registration 1941, Cadillac Series 62 Convertible Deluxe
V8 with 5670 cc and steering wheel gearshift
Hydraulically operated soft top
Converted to 12V on-board power supply
Swiss Road Registration with "Veteran" entry
At the time, "big" America was simply the largest manufacturer of automobiles and Cadillac was the absolutely exclusive flagship. With its advanced, torpedo-shaped body design, the 1941 Cadillac Series 62 Convertible was a streamlined beauty. From every angle, this car shines with breathtaking elegance. Whether with the top down or up; the sheer magnificence leaves any onlooker in wide-eyed amazement. The groundbreaking details of this 1941 model year were a rounded hump bonnet, sunk-in horizontal additional lights in the wide chrome radiator grille.
Here is a citation from a recent driving report:
"These pre-war Cadillacs can be described as modern cars with a clear conscious, as they had many technical details that did not become standard in other brands until long after the Second World War. Driving one of these cars can still be described as an exhilarating experience today. And compared to their competitors, they were faster, accelerated better, allowed higher cruising speeds with lower fuel consumption, were of the highest quality and were very easy to drive. If you take these points into consideration, and don't forget reliability and ease of service, then you can safely forget about the vehicles that are now considered "classics" of this era and for which high prices are paid."
We are offering this Cadillac Series 62 in a very beautiful top condition. Over the last few years, more than CHF 60,000 have been invested in the technical equipment and bodywork. In addition, the electrical system was converted from 6-volt to 12-volt. A majestic vehicle to fall in love with!
Please, check our website www.lutziger-classiccars.ch for more detailed pictures.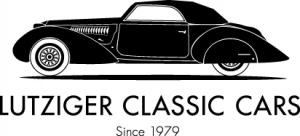 ---

---