Lot sold
GBP 65 000 - 75 000
(listed)
Estimate
GBP 65 000 - 75 000
(listed)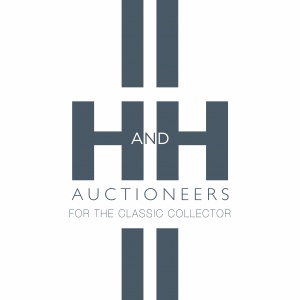 Location
Description
`Ultimately what the car gives you is a tremendous sense of satisfaction and achievement, rewarding you when you get it right and letting you know in its own special way when you don't. I didn't realise that it would be quite so fast and so much fun. It is hard to get your head around the fact that this is a 35-year-old car - it is comfortable, fun to drive and quick even by today's standards. I'm just glad that beauty isn't always just skin deep' (Piston Heads Heroes: BMW 2002 Turbo, Ollie Stallwood).
Introduced at the 1973 Frankfurt Motor Show, the 2002 Turbo was among the first models to be developed by BMW's legendary Motorport GmbH division and thus predates the M-series cars. Incorporating lessons learnt from the forced induction 2002 which had helped Dieter Quester win the 1969 European Touring Car Championship, the newcomer utilised a single KKK turbocharger to boost its fuel-injected 1990cc SOHC four-cylinder engine to 170bhp and 181lbft of torque. A four-speed manual gearbox was standard as was a limited slip differential but, as with Porsche's iconic 911 Carrera RS 2.7 of the same era, buyers could choose from a range of performance and comfort enhancing options such as a five-speed transmission, 6 x 13-inch alloy wheels and a lockable glove box lid etc! Reputedly capable of 0-60mph in 6.9 seconds and 131mph, the 2002 Turbo featured a thicker front anti-roll bar, height adjustable rear springs, Bilstein shock absorbers and strengthened trailing arms, hubs and stub axles in comparison to its 2002 tii sibling. It also boasted vented front discs and larger rear drums plus its floorpan incorporated thicker front frame rails, reinforced rear suspension mounts, a bespoke front panel and altered boot floor. Wonderfully purposeful looking, the BMW sported a deep front air dam, boot lid mounted rubber spoiler and bolt-on wheel arch extensions (Motorsport stripes were an extra). Available in either Chamonix White or Polaris Silver both teamed with Black leatherette upholstery, the 2002 Turbo developed a reputation for catching novice drivers out. Of the 1,660 production versions made between January 1974 and July 1975 (plus 12 pre-production cars), just 500 or so are thought to have survived to the present day.
Finished in Chamonix White with Black leatherette upholstery and the obligatory Red instrument surround, this particular 5-speed example - chassis number 4291125 - is presumed to have been supplied new to Italy. Resident there when acquired by its previous keeper fifteen years ago, the 2002 Turbo became a showroom exhibit for his long running and successful BMW dealership in Malaga (the Guarnieri Group also hold Porsche, Ferrari, Rolls-Royce, McLaren and Pagani franchises). Looking over the car it is not hard to see how, or why, a BMW aficionado would fall for its charms. We would not pretend to be experts on the model but it does come across as being unusually original and well preserved with no obvious signs of accident damage or structural corrosion / repair that we could detect. Indeed, the vendor who acquired the 2002 Turbo during 2015 tells us UK marque specialist Munich Legends were of the opinion that the car's low odometer reading (currently 23,720km) was commensurate with the lack of internal engine wear they observed. Riding on period Campagnolo alloy wheels (complete with `C' logoed wheel nuts) and worthy of close inspection, this seemingly very low kilometrage BMW is offered for sale with a sales brochure, Munich Legends Inspection Service invoice (£1,057.86 / 26th April 2016), Spanish Historic Class Registration Document, Spanish MOT equivalent (ITV valid until 13th April 2019) and sundry paperwork.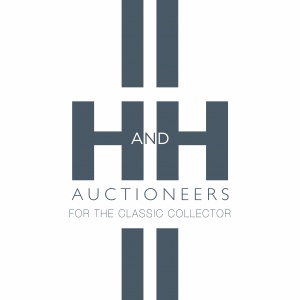 ---
The Motor House
Lyncastle Road
Warrington
Cheshire
WA4 4SN
United Kingdom
---