1961 Bentley S2
Drophead Coupe conversion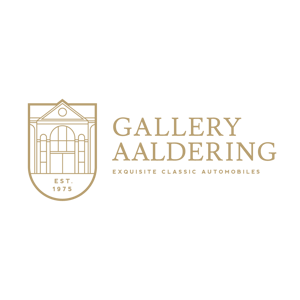 Location
Description
Transmission: 3 gears, Automatic
Registration number: BE9LCT
In 1959 the Bentley S2 is exhibited to the world. The exterior looks identical to that of its predecessor, the S1, but the technology was indeed new. The S2 is equipped with a new 6,230 cc aluminum V8 engine. Despite the squarer layout of the V8, because the six-cylinder it replaces is longer and narrower, the new power source fits effortlessly into the large engine compartment of the English mastodon.
The S2 proves to be a success, both in the home market and far beyond. In addition to the two- and four-door saloon, a small number was also delivered as a Drophead Coupe. These versions were built by coachbuilders such as Park Ward, Hooper, H. J. Mulliner & Co., and James Young.
Just over a hundred convertibles were built, based on a Rolls-Royce Cloud II or Bentley S2. By far the most popular was the open version by H. J. Mulliner, design number 7504 to be exact. This version is seen as the last real coachbuilt of Bentley and that is one of the reasons why this model is so popular nowadays.
And now this 'exceptional beauty' is in the Netherlands. It will come as no surprise that the car has been cherished after the conversion. The body is therefore in a restored top condition, with paint and panels all perfect. The car exudes a rare amount of elegance and class. The dark blue paint fits the car great and shows off the literally and figuratively beautiful chrome work. A car that is 'finished', we say.
The interior is of unprecedented quality. Only the best materials have been used, such as the beautiful leather and the stylish wooden parts. Here too everything is in a condition that borders on 'new', again due to the complete restoration when the car was transformed Drophead Coupe. The light-colored leather and the immaculate carpet are beautiful and the glossy wooden dashboard is really fantastic. Again, no signs of wear that detract from the overall picture, both wood and meters and controls are only in top condition. Yes, we realize it: the superlatives fly by, but they all apply to this classic.
The Bentley's engineering is 'on point', with invoices from the last two years alone exceeding €12,000. The S2 got all the care it deserved, and more. Preventive maintenance was standard and if something had to be replaced, it was done by a brand specialist. As a result, all important matters, including brakes, chassis, steering and of course engine and gearbox, are 100% fresh and ready to take the next owner at royal level from A, with a detour, to B.
Gallery Aaldering is Europe's leading Classic Cars specialist since 1975! Always 400 Classic and Sportscars in stock, please visit www.gallery-aaldering.com for the current stock list (all offered cars are available in our showroom) and further information. We are located near the German border, 95 km from Düsseldorf and 90 km from Amsterdam. So easy traveling by plane, train, taxi and car. Transport and worldwide shipping can be arranged. No duties/import costs within Europe. We buy, sell and provide consignment sales (selling on behalf of the owner). We can arrange/provide registration/papers for our German (H-Kennzeichen, TÜV, Fahrzeugbrief, Wertgutachten usw.) and Benelux customers. Gallery Aaldering, Arnhemsestraat 47, 6971 AP Brummen, The Netherlands. Tel: 0031-575-564055. Quality, experience and transparency is what sets us apart. We look forward to welcoming you in our showroom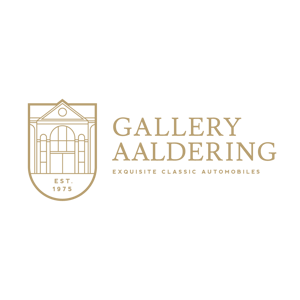 ---
Contact Person
Kontaktperson
---