Lot sold
GBP 100 000 - 120 000
(listed)
Estimate
GBP 100 000 - 120 000
(listed)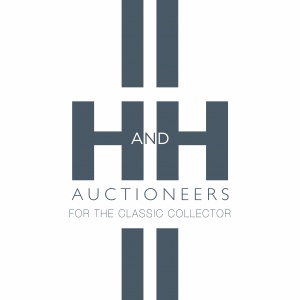 Location
Description
- Supplied new to Sir John William Maxwell "Max" Aitken, 2nd Baronet, DSO, DFC
- 1 of just 6 Bentley MK VI chassis to be clothed by Vanden Plas with this particular design of Drophead Coupe coachwork
- Factory chalk marks still visible on the chassis side rails and much of the original red leather upholstery retained
- Discovered in a farm outbuilding during 2010 and extensively restored over the next five years
Introduced in 1946, the MKVI was Bentley's first post-war model. Aimed at the emerging 'owner-driver' luxury car market, the newcomer was closely based on the 1939 MKV (of which only fifteen were produced). Built around a massive cruciform-braced chassis with independent front suspension and a leaf-sprung 'live' rear axle, it was fitted with a freshly developed 4257cc OISE (overhead inlet side exhaust valve) straight-six engine mated to a four-speed manual gearbox. Capable of over 100mph when clad in the factory's understated 'standard steel saloon' coachwork, the MKVI quickly developed a reputation for being a refined yet responsive drive. However, despite the excellence of the 'basic' car, there remained a core of marque enthusiasts who found its styling too anonymous. Conscious of this demand Bentley invited various firms to submit Drophead Coupe proposals for its newcomer's chassis. Vanden Plas' rendering was altogether sleeker and handsomer than that of the factory's in-house coachbuilder Park Ward. However, it was also costlier and more labour intensive to produce. Hence, Vanden Plas are understood to have fitted this particular design of Drophead Coupe coachwork to just six Bentley MKVI chassis.
One of the illustrious sextet, chassis B245AJ wears the renowned London cochabuilder's body number 4043 and was supplied new via Jack Barclay Ltd of Hanover Square W1 to Group Captain Hon. Max Aitken DSO, DFC, MP of 39 Albert Court, SW7 on 11th December 1947. A director of the Express Group and later Chairman of Beaverbrook Newspapers, he kept the Bentley until 1950 (the same year he lost his seat in the House of Commons due to an unfavourable boundary change) when it was bought by W.J. Norton Esq. of Sir James Farmer Norton & Co Ltd, Adelphi Iron Works, Salford, Manchester. Acquired by its previous keeper during the early 1970s as a means of making the 'right impression' with wealthy clients, the MKVI was subsequently dry stored in a farm outbuilding for decades. Rescued by the vendor in 2010, the Drophead Coupe was found to be surprisingly sound and sported a sticker for marque specialist Frank Dale & Stepson. It is pure supposition but the seller thinks that Frank Dale & Stepson may well have mechanically overhauled the Bentley because he soon had it running sweetly and even as a professional restorer only found it necessary to replace the brake hoses and seals plus one top front suspension bush!
Principally fabricated from aluminium, the elegant coachwork was refurbished as necessary and repainted in Garnet over Silver; a combination which makes the most of its refinished chrome detailing. Pleasingly almost all the original Red leather upholstery proved usable once fed, while other signs that the car had led something of a charmed life included the retention of most of its tools and the original factory chalk marks on its chassis side rails (now varnished over for posterity). The interior woodwork was rejuvenated and the Red mohair hood renewed. Running and driving upon inspection, the Bentley rides on radial tyres which are said to give it notably more positive roadholding. It is not inconceivable that the 26,000 miles currently shown by the odometer represent either the total covered from new or the distance travelled since a major mechanical rejuvenation. The wiring has been checked and repaired and details such as the rear interior lights are in working order as are the more modern stereo and sat-nav power feed.
A wonderful example of the coachbuilder's art, this notably stylish and decidedly rare Drophead Coupe still sports its original London registration number 'JLO 942' and factory-fitted engine (number B252A). Worthy of close inspection, it is offered for sale with RREC copy Construction and Test Records and current MOT certificate valid until Valentine's Day 2018.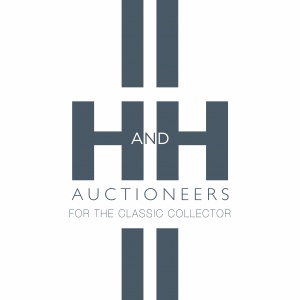 ---
The Motor House
Lyncastle Road
Warrington
Cheshire
WA4 4SN
United Kingdom
---