Lot sold
CHF 85 000 - 110 000
(listed)
Estimate
CHF 85 000 - 110 000
(listed)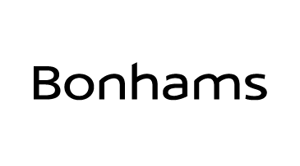 Location
Description
2007 Bentley Azure Convertible
Chassis no. SCBDC47L87CX12428
Bentley Motors' owners since 1998, Volkswagen kept the existing Continental R-based Azure convertible in production until 2003 but delayed introducing its successor for a further three years. Production of the new Azure thus began for the 2006 model year. This time the Azure was based on the more modern Arnage platform. The latter had been built in two forms: Green Label (with BMW power) and Red Label with the long-running Rolls-Royce/Bentley 6.75-litre pushrod V8. A legacy of the Rolls-Royce/Bentley takeover battle with BMW, Volkswagen's use of a rival manufacturer's engines could only be a temporary measure, and so future models would use the 'old' Bentley V8, suitably up-rated with twin turbochargers for the new Azure convertible. As well as the twin turbochargers, replacing the single unit used previously, this venerable engine was extensively reworked, Bentley claiming that more than half the parts were new. In this form it produced 450bhp and 645lb/ft of torque, while a new ZF six-speed automatic transmission fed power to the rear wheels. Bentley claimed a 0-60mph (0-97km/h) acceleration time of 5.6 seconds and a top speed of 168mph (270 km/h), slightly faster than the previous model and still excellent for a vehicle of its size and weight. "In a word, wonderful," was how Autocar magazine greeted the new Azure, which was also reckoned "notably better for the new gearbox. Overall, it's amazing how much difference a decent auto 'box can make."
Built for the United States market, this beautiful Bentley Azure was built to special order as evidenced by the legend "Specially commissioned for T.N.O." on the door sill plate. Finished in St James's Red with beige/Burgundy leather interior, it boasts chromed wheels and is offered with all books and Equatorial Guinea registration papers and customs document.
VAT, Car Tax and Customs Duty at the standard rates will be payable on this Lot if the car remains in Switzerland.
Bonhams is the guarantor of the customs duties and taxes clearance: consequently, this motor car cannot be released to the buyer or his transporter immediately after the sale.
Bentley Azure Décapotable 2007
Châssis n° SCBDC47L87CX12428
•Modèle USA
•Boîte automatique
•Fabriquée sur commande
•Documentation de bord complète
Propriétaire de Bentley depuis 1998, Volkswagen conserva en production jusqu'en 2003 la décapotable Azure dérivée de la Continental-R, mais attendit trois ans pour lancer sa remplaçante. La production de la nouvelle Azure débuta ainsi en 2006, sur la base cette fois du soubassement de l'Arnage, plus moderne. Cette dernière existait sous deux formes : la Green Label à moteur BMW et la Red Label équipée du bon vieux V8 culbuté Rolls-Royce/Bentley de 6,75 litres. En effet, la bataille entre Volkswagen et BMW pour le rachat de Rolls-Royce/Bentley avait fait que la premier ne pouvait utiliser les moteurs de son concurrent que de façon transitoire, et que les futurs modèles devraient réutiliser le "vieux" V8 Bentley, soigneusement remis à niveau avec deux turbos pour la nouvelle décapotable Azure. En plus de ces deux turbos qui remplaçaient le turbo unique utilisé précédemment, le vénérable moteur avait été considérablement retravaillé, et Bentley affirmait que plus de la moitié des pièces étaient nouvelles. Dans cette nouvelle configuration, il produisait 450 chevaux et 880 Nm de couple et était accouplé à une nouvelle boîte automatique ZF à six rapports. Bentley revendiquait un 0 à 97 km/h en 5,6 secondes et une vitesse de pointe de 270 km/h, légèrement supérieure à celle du précédent modèle et toujours aussi remarquable pour une voiture de cette taille et de ce poids. "En un mot, merveilleuse," fut l'accueil qu'Autocar réserva à la nouvelle Azure, en précisant que "la nouvelle boîte [était] notoirement meilleure. C'est incroyable comme une bonne boîte auto peut changer la donne."
Construite pour le marché américain, cette magnifique Bentley Azure est le résultat d'une commande spéciale, ainsi qu'en témoigne la plaque de seuil de porte qui mentionne "Construite spécialement pour T.N.O." Elle est rouge St James avec un intérieur en cuir beige et bordeaux et des roues chromées. Elle est munie de toute sa documentation de bord et de son certificat d'immatriculation de Guinée équatoriale ainsi que de ses documents douaniers.
La TVA, la taxe sur les véhicules ainsi que les droits de douanes aux taux courants seront payables sur ce lot si le véhicule reste en Suisse.
Bonhams restant le garant des droits et taxes douanières, cette voiture ne pourra pas être récupérée par l'acheteur ou son transporteur immédiatement après la vente.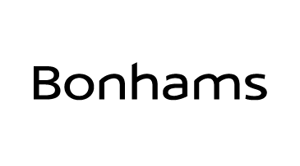 ---
Contact Person
Kontaktperson
First name
Bonhams Collectors' Car department
---