1936 Bentley 4 1/4 Litre
Vanvooren Pillarless Sports Saloon
Lot sold
GBP 60 000 - 80 000
(listed)
Estimate
GBP 60 000 - 80 000
(listed)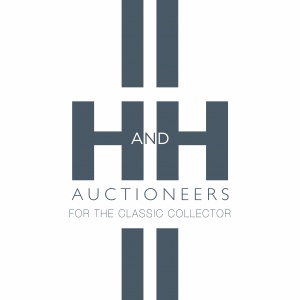 Location
Description
- Supplied new to Jean Paul Boucheron of the jewellery dynasty and retained by his family until 2001 when it entered the current ownership
- Very rare and elegant Vanvooren pillarless sports saloon coachwork
- Built to RHD specification but for use 'in France and on the Continent' hence high ratio back axle, ski rack, 'Projecteur' centre spotlight, lightweight seats and Marchal headlights etc
- Partial refurbishment during the current ownership (cylinder head overhauled, doors re-hung, bodywork repainted, upholstery re-trimmed etc)
Unveiled to great acclaim at the August 1933 Ascot Races, the Derby Bentley was underpinned by a 'double dropped' chassis featuring all-round semi-elliptic suspension and four-wheel drum brakes. Powered by a more potent version of its Rolls-Royce 20/25 sibling's 3669cc OHV straight-six engine allied to four-speed manual transmission, the newcomer was soon christened the 'Silent Sportscar'. Responding to increased competition from the likes of Alvis and Lagonda, Bentley gave its customers the option of a larger 4257cc engine during the 1936 season. Priced at £50, a comparatively modest sum compared to the cost of a basic chassis, the new unit proved so popular that the smaller capacity powerplant was soon dropped. Nicely balanced to begin with, the Derby Bentley chassis proved more than capable of handling the extra power and torque. Of the 1,241 4.25-litre variants produced, just 46 were clothed by the Parisian coachbuilder Vanvooren. Highly influential during the 1930s (its patents were employed by over forty European rivals), Vanvooren looked set to become Bentley's preferred body supplier for the soon to be introduced 'Corniche' version of the MKV model until WW2 intervened.
According to its accompanying copy build card records, this particular example - chassis B244GA - was intended for use in 'France and the Continent'. Ordered by Franco Britannic Automobiles Ltd on behalf of Monsieur Jean Paul Boucheron of 81 Avenue Malakoff, Paris, it was loaded aboard the SS Silver Thorn bound for Boulogne on 15th May 1936. Part of the Boucheron jewellery dynasty which had crafted pieces for countless heads of state the world over (the Greville Tiara remains a favourite of the British Royal Family), Jean Paul possessed an understandable eye for detail. As well as having Vanvooren fashion notably handsome pillarless four-door sports coachwork for the Bentley, he specified a fuel gauge in litres, speedometer in kilometres, taller 11x43 rear axle ratio for improved high-speed cruising (which FBA Ltd took from chassis B154GA), special damper settings (120lb front / 100lb rear initial load at minimum position), twin side wheel carriers and jewel-like Marchal lights. Given the Paris registration number '740 X 75', the 4.25 litre saw enthusiastic use in Monsieur Boucheron's hands. Treated to a rear axle overhaul during September / October 1938 including new gears and half-shafts, the Pillarless Sports Saloon also gained dual Lucas Mellotone horns in January 1940 (just months before the invasion of France). The horns were augmented by a centre-mounted spotlight complete with 'Projecteur' switch on the leather covered dashboard, while other unusual features included a rear-mounted ski rack and lightweight front seats.
Relocating to England, the Bentley passed to one of Monsieur Boucheron's relations, Dr Louis Hamilton, and remained in his care until 2001. Entering the current ownership when Tennants auctioned off the entire contents of Dr Hamilton's magnificent home 'Southerly', the 4.25 Litre had lain dormant for decades. Found to be surprisingly sound and got going with a jury-rigged fuel supply and fresh battery etc, the pillarless sports saloon was nonetheless treated to a partial refurbishment. As well as a 'wings off / doors off' respray, re-upholstered seats and new headlining / carpets, the Bentley benefited from a cylinder head overhaul and fresh exhaust system etc. Pleasingly retaining its original factory-fitted engine (number P9BS) and distinctive Vanvooren coachwork, the four-seater has only recently been granted the UK registration number 'YWG 928'. Never fully restored, it has been sparingly used over the past sixteen years and is still running on an oil-filled coil! Only being offered for sale due to the vendor's poor health, the 'Boucheron Bentley' is now seeking a third family to own it and perhaps make it the jewel in the crown of their collection.
PLEASE NOTE: All estimates are subject to a buyer's premium of 15% incl. VAT (@ 20%)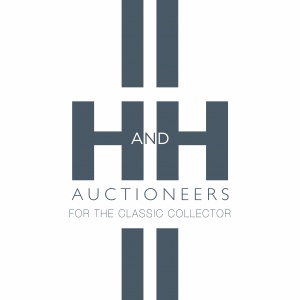 ---
The Motor House
Lyncastle Road
Warrington
Cheshire
WA4 4SN
United Kingdom
---