Lot sold
GBP 230 000 - 270 000
(listed)
Estimate
GBP 230 000 - 270 000
(listed)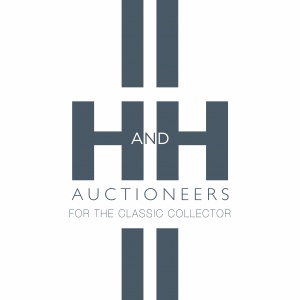 Location
Description
- One of just 513 Speed Models built
- Current family ownership since 1958
- Original engine and Vdp coachwork
- Offered with history file
A railway engineering apprentice turned aero engine designer, Walter Owen Bentley previewed his first creation, the immortal 3-Litre, at the October 1919 London Motor Show (though, he would not deem it production ready for another two years). Inspired by a 1914 Humber T.T. racer, the newcomer's ladder-frame chassis was equipped with all-round semi-elliptic leaf-sprung suspension and rear-wheel drum brakes (four-wheel brakes becoming the norm from 1924 onwards). The car's heart and most advanced feature was its 2996cc engine. A long-stroke four-cylinder (80mm x 149mm) that prioritized torque over top-end power, it boasted a five-bearing crankshaft, shaft-driven overhead camshaft, monobloc construction, twin ignition, four valves per cylinder and aluminium pistons. Developing between 65bhp and 88bhp, the unit was allied to a separate four-speed gate-change gearbox. Supplied in bare chassis guise only, albeit with a choice of wheelbase lengths and engine tune, the 3-Litre remained in production until 1929 by which time some 1,636 are thought to have been made.
Mindful that his initial offering was among the most expensive cars on the market, W.O. wasted little time in proving its competitive worth. Victorious in the Whitsun Brooklands meeting on May 16th 1921, the design also distinguished itself the following year at the Indianapolis 500 and Tourist Trophy with Bentley netting the Team Prize on the latter event. Justifiably proud of its achievements on the Isle of Man, Bentley not only published a celebratory booklet entitled `The Blue Riband' but also launched a commemorative `T.T. Replica'. Based on the short standard 9ft 9¢in wheelbase chassis, the newcomer boasted a high compression engine, close-ratio gearbox and 90mph top speed. Responsible for giving Bentley its first taste of success at Le Mans when Captain John Duff and Frank Clement drove one to fourth place overall during the inaugural 24-hour race on May 26th-27th 1923, the 'T.T. Replica' evolved into the 'Speed Model' that same year. Achieving two outright Le Mans 24-hour victories and some 513 sales, the latter has long been among the most sought after 3 Litre variants.
According to the factory records, this particular Speed Model - chassis 893 - was clothed with notably elegant two-door, four-seater Tourer coachwork by Vanden Plas (body number 1116) and delivered new via the Gladstone Motor Company to Mr G.F. Small of Bruce Road, Glasgow. The ensuing keepers were J.H. Cuthbertson of Kilmalcolm followed by F. Locke of Glasgow, who retained the Bentley until at least the end of the service records in 1936. From then until the commencement of the current long-term family ownership during 1958, known custodians in chronological order were: L.W. Campbell-Colquhoun of Crieff, I. Denton of Rossett, G.H. Naylor of Lymm, G. Edwards, and P. Greaves of St. Helens who acquired the Speed Model sometime during 1955. An accompanying green logbook reveals that the Bentley has sported its present Red and Black livery since at least 1964. During his tenure, the vendor's late father is understood to have overhauled the original engine raising its compression ratio and fitting a BM 1800 camshaft in the process. The Speed Model also benefits from the fitment of a 4.5 Litre steering column numbered HF 3180 (however, the original 3 Litre one has been retained should a new owner wish to reinstate it).
Not started or run for some three years, 'XW 9502' is now in need of recommissioning. Able to boast its original engine and Vanden Plas coachwork, it is also thought to retain its factory-fitted A-Type gearbox and 13/51 ratio back axle. Offered complete with a variety of service records, Vanden Plas order sheet, extract from Clare Hay's 'Bentley the Vintage Years' book, selection of photographs, green logbook, instruction book, old invoices and MOT certificates.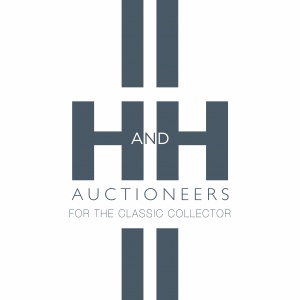 ---
The Motor House
Lyncastle Road
Warrington
Cheshire
WA4 4SN
United Kingdom
---