Lot sold
GBP 18 000 - 25 000
(listed)
Estimate
GBP 18 000 - 25 000
(listed)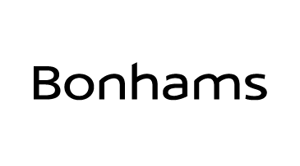 Location
Description
1929 Austin Seven Ulster Replica
Registration no. KP 3807
Chassis no. 134035
The vendor purchased this Ulster replica in 1993 from a Norman Peter Ridpath, who described it as having 'all the right bits'. The car seemed to go well and the chassis was in excellent condition, but the Ulster-style sports bodywork was tatty and required extensive repairs prior to being repainted. The car was completely dismantled and everything renewed/repaired as necessary.
The 'right bits' included an original Sports bowed front axle; excellent 5.25:1 ratio rear axle; an original Ulster Sports steering box (very hard to find these days); a close-ratio gearbox with Eltos remote change; and nice original instruments: speedometer, rev counter, clock, etc. The brakes are linked so that although the braking is not brilliant, the car does pull up very well and straight.
The engine now incorporates a Phoenix pressure-fed 1&5/16" crankshaft and con-rods with shell bearings and an up-rated oil pump (50psi steady when hot). Oversize pistons and a re-profiled road/race camshaft (Pigsty Engineering) were added together with oversize valves (Mini Cooper) and the high-compression Ruby cylinder head. The sump is high-capacity type (Barlow ) and the engine is fully balanced and smooth. It has a 1¼" inch SU carburettor for improved performance and reliability.
The engine is good for over 6,000 revs and the Seven once did 75mph. We are advised by the vendor that the car is a little over geared on the 19" wheels (good for touring) but on 15" wheels is very quick and has performed well on more than one occasion at Prescott. Sets of 15", 17" and 19" wheels are included, all new as are 2 new seat squabs. (The car comes on its 19" 'Austin' scroll wheels.) Some 3,000 miles have been covered since the engine was rebuilt and the Seven is said to be very reliable, never missing a beat and with no knocks or rattles. The exhaust note is sublime.
Accompanying documentation consists of an old-style green logbook (issued 1973); VSCC Registration & Eligibility Form; a V5C Registration Certificate; and Brewster Mudie Ltd's invoice of September 2020 for overhauling the rear axle and cleaning/adjusting the carburettor.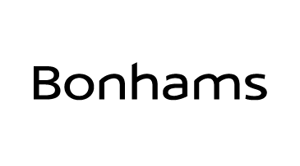 ---
Contact Person
Kontaktperson
First name
Bonhams Collectors' Car department
---