1962 Austin-Healey 3000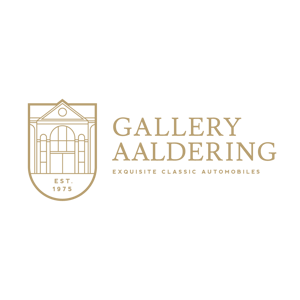 Location
Description
Transmission: 4 gears, Manual gearbox
Model year: 2023
Number of cylinders: 6
Empty weight: 1.130 kg
Emission class: Euro 0
Number of owners: 2
Registration number: AH-81-02
Sometimes stories seem more attractive than the car itself. Of course it only seems that way and it is purely indicative of the way a car's history has been recorded. This car is a perfect example in case. It is a stunning Austin Healy 3000 Mk2 fully prepared to take part in classic car rallies such as the Tulip Rally.
It was an American supplied car when new in 1962 and arrived in the Netherlands in 2001. The previous owner together with Austin Healy expert Michiel Capelle subjected the car to an extensive
pre-purchase inspection. After finding the car had a good solid base they started on a most rigorous restoration.
As is usual the restoration was carried out with a clear goal in mind. The goal was simply to create a superb sturdy Austin Healy 3000 Mk2 perfectly suited to take part in longer rallies. As far as we are concerned it has more than achieved the wished for results. The red Healy eventually got its original silver finish back. The moment it was in Capelle's hands it was fully dismantled. The bodywork and chassis as well as the every mechanical aspect was subjected to a full and exhaustive restoration.
The bodywork and chassis were taken back to bare metal and repaired where needed, before both being going through the paint shop. Although work was carried out some time ago it has held up marvellously. Following the restoration this Healey received great care and attention. The bodywork has sustained some signs of use commiserate with the car's history and age. The panelwork is perfectly thin and well aligned. The factory supplied hardtop is a good looking and fits perfectly. When it gets to hot inside you can open the rear shutter for fresh air. The car has its desirable Minilite rims shod on correctly sized good quality rubber.
The interior shines with its simple and effective layout. This Austin Healey has blue carpets and blue leather upholstery. Both carpets and leather have been kept in a neat state whilst showing some signs of use. The roll-cage is coloured coded. The dashboard sports a splendid classic tripmaster. The instruments and controls have been properly maintained at look great. The interior look is completed by the delightful 3-spoke sports steering wheel.
Michiel Capelle has continued to look after the Austin Healy 3000 Mk2's running gear after the restoration. This top fit car runs superbly. Over the last 20 years this car has never lacked any care. What we have here is no clapped-out rally car but a beautifully maintained and very strong Austin Healey. The powerful engine runs superbly. The transmission works with great precision and distributes its power equally over both rear wheels by means of a limited slip differential.
The car comes with an extensive photographic album detailing the purchase and restoration. There is also some additional information regarding the rest of the car's history. This is a stunning Austin Healey 300 Mk2 ready for rallies like the Dutch Tulip Rally, needing no more than a happy driver and a full tank of fuel.
Gallery Aaldering is Europe's leading Classic Cars specialist since 1975! Always 400 Classic and Sportscars in stock, please visit www.gallery-aaldering.com for the current stock list (all offered cars are available in our showroom) and further information. We are located near the German border, 95 km from Düsseldorf and 90 km from Amsterdam. So easy traveling by plane, train, taxi and car. Transport and worldwide shipping can be arranged. No duties/import costs within Europe. We buy, sell and provide consignment sales (selling on behalf of the owner). We can arrange/provide registration/papers for our German (H-Kennzeichen, TÜV, Fahrzeugbrief, Wertgutachten usw.) and Benelux customers. Gallery Aaldering, Arnhemsestraat 47, 6971 AP Brummen, The Netherlands. Tel: 0031-575-564055. Quality, experience and transparency is what sets us apart. We look forward to welcoming you in our showroom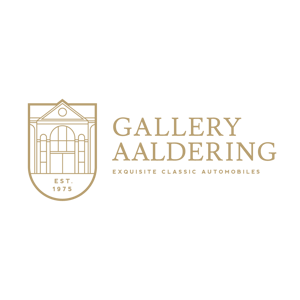 ---
Contact Person
Kontaktperson
---