Lot sold
EUR 20 000 - 30 000
(listed)
Estimate
EUR 20 000 - 30 000
(listed)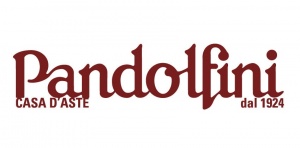 Pandolfini Casa D'Aste Srl
Location
Description
AUSTIN HEALEY V8 SPECIAL (1962)
ORIGINAL CHASSIS NO. H-BJ7-L/20858,
RE-PUNCHED IN 2012 PT00429112PT
BY THE CIVIL VEHICLE LICENSING AUTHORITY OF PISTOIA
ENGINE: V 8
DISPLACEMENT: 4700 CM3
POWER: 200 CV
BODY STYLE: ROADSTER
As shown on the Certificate of the British Motor Heritage Trust, this Austin Healey 3000 MkII was produced with engine no. 29F-RU-H/1656 and bodywork No. 56353, on 17 August 1967, exactly 55 years before this description was drafted. On 23 August it was sent to the United States, more precisely to the Inskip dealership in New York. Inskip had a long-standing relationship with British cars, having been – before the war – linked to Rolls-Royce of America and also being an Austin importer.
The vehicle was painted Ivory White with a black interior and top.
The story of this vehicle is unknown but we find it in Great Britain with the registration plate YSU198. It was probably imported from the USA in the 1980s or 1990s and restored. On that occasion the transformation was also carried out that makes this vehicle unique among Austin Healeys: an American V8 4.7 litre engine was mounted in the place of the six cylinder three litre one!
The result is very surprising since the V8 weighs more or less the same as the cast iron six cylinder engine, whilst the power and torque are much greater. In practice this is the same recipe followed by Bristol and Rover which adopted the generous American V8s.
In 2012 the vehicle was imported to Italy and duly tested and registered at the Civil Vehicle Licensing Authority of Pistoia. This body, noting that the chassis number was only present on the data plate, officially re-punched the vehicle, as shown by the documentation.
This 'Special' offers the charm of a classic British roadster with the guaranteed performance of a powerful 4,700 CC V8: it is possibly not the ideal car for a purist, but it will definitely be very fun to drive for its future owner, for a much lower investment than would be necessary for an original Austin Healey!
The vehicle is in excellent mechanical condition but, for safety reasons, we advise the purchaser to have it checked over and to replace the fluids, filters and perishable elements.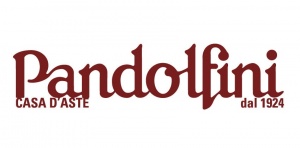 ---
Pandolfini Casa D'Aste Srl
Ramirez-Montalvo Palace
Borgo degli Albizi, 26
Italy

Contact Person
Kontaktperson
---