Lot sold
EUR 50 000 - 60 000
(listed)
Estimate
EUR 50 000 - 60 000
(listed)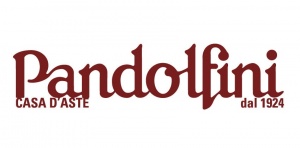 Pandolfini Casa D'Aste Srl
Location
Description
AUSTIN HEALEY 3000 (1959)
CHASSIS N. H-BT7-L/3862
ENGINE: 6 CYLINDER
DISPLACEMENT: 3000 CM3
POWER: 190 CV
BODY STYLE: SPIDER CON HARD-TOP
After the remarkable success of the Austin Healey 100, in 1959 the new six cylinder 3.0 litre model with disk brakes was presented. The range remained unchanged, with the two-seater BN7 and the BT7 2+2. The bodywork remained essentially the same: a very sporty roadster with a simple plastic top to be spread out over a small separate frame, without side windows and with just two plastic side curtains...
Between 1959 and 1961 10,825 examples were produced of the first series of the BT7 to which the vehicle presented belongs. With the subsequent MkII, which had more luxurious fittings – even including side windows! – the line of 'hard and pure' Austin Healey spiders cane to an end.
Unsurprisingly the Austin Healey 3000 was immediately used in competitions: both on the track, where it obtained glowing results at Sebring and Le Mans and especially in rallies: the Racing Team of the BMC (British Motors Corporation, the holding to which Austin Healey also belonged) got to work straight away to prepare the 3000 for rallies where it enjoyed great success until 1965 when all efforts were concentrated on the Mini Cooper 'S'.
Austin Healey's most important successes were:
- Liège-Rome-Liège 1960 and 1964
- Tulip Rallies 1962, 1963, 1964 and 1965
- Alpine Rallies 1961 and 1962
Some drivers destined for great fame like Timo Makinen got their early experience in these vehicles. We should also remember the very successful women's team of Pat Moss (sister of a certain Stirling...) and Ann Wisdom.
Many of the modifications devised and realized during Austin Healey's sports career were developed and refined in subsequent years and used in historic races.
The vehicle proposed, imported years ago from the United States, was carefully restored in Italy and, at the same time, transformed into a replica of the famous rally Healeys using all the spare parts still produced today by British specialists.
From a mechanical point of view, the engine has been fine-tuned with Weber carburettors and a series of internal modifications that have brought it to nearly 200 horsepower, whilst the transmission and the chassis parts have been renewed adopting methods to reinforce them.
With regard to the bodywork, a rollbar and 'racing' hard-top have been mounted, the interior has been made lighter, new side panels have been used including the hot air outlets from the engine compartment and, finally, the front grille has been replaced with a racing one, with special air inlets.
All the original components have, naturally, been preserved in order to make it possible and very simple to bring the car back to its standard configuration.
The vehicle is in excellent mechanical condition but, for safety reasons, we advise the purchaser to have it checked over and to replace the fluids, filters and perishable elements.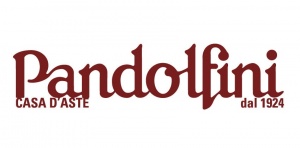 ---
Pandolfini Casa D'Aste Srl
Ramirez-Montalvo Palace
Borgo degli Albizi, 26
Italy

Contact Person
Kontaktperson
---