1957 Austin-Healey 100 / 6
Lot sold
GBP 30 000 - 40 000
(listed)
Estimate
GBP 30 000 - 40 000
(listed)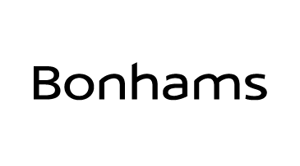 Location
Description
1957 Austin Healey 100/6 Convertible with Hardtop
Registration no. TLM 578
Chassis no. BN4-0-31508
"After a really gruelling road test, I can say that this new sports model is ideal for Continental touring. It also stood up to lap after lap of the Nürburgring at racing speeds, without complaint, and that must be equivalent to a vast mileage under more humane conditions. Finally, it has the kind of appearance that will make many prospective purchasers reach for their cheque books." – John Bolster on the Austin-Healey 100/6, Autosport, 12th October 1956.
Introduced for 1956, the 100/6 represented the most radical step forward in the Big Healey's development. Despite its initial success, sales of the original Austin-Healey 100 had begun to decline by the mid-1950s and so the model was revamped as the '100/6', BMC's 2.6-litre C-series six replacing the original four-cylinder Austin Atlantic engine. At the same time the wheelbase was lengthened from 7' 6" to 7' 8", which enabled the inclusion of two occasional seats in the rear of the BN4 variant. In 100-6 tune the pushrod six produced 102bhp - 12bhp more than its predecessor - though the inevitable weight gain meant that there was little if any improvement in performance, the car's top speed remaining at 103mph or thereabouts. Although stylistically very similar to the preceding 100, the 100/6 was nevertheless easily distinguishable by its 'crinkle' radiator grille and bonnet-top air intake. In 1957 an improved six-port engine became available, and this 117bhp unit was fitted to all the newly introduced BN6 two-seater roadsters. Top speed improved to 111mph and 1.7 seconds was cut from the 0-60mph time.
This Austin-Healey 100/6 has belonged to the lady vendor since August 2010. Finished in two-tone red over white with white-piped red interior, the car is described by the owner as in generally good condition, although we are advised that the hardtop need repainting. Accompanying documentation consists of an old-style V5 registration document, two MoTs (most recent expired 2013) and a quantity of expired tax discs. Th car comes complete with an owner's manual, tool kit, and spare wheel.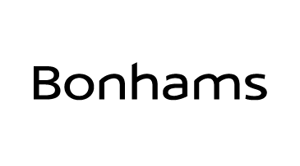 ---
Contact Person
Kontaktperson
First name
Bonhams Collectors' Car department
---