Lot sold
GBP 320 000 - 360 000
(listed)
Estimate
GBP 320 000 - 360 000
(listed)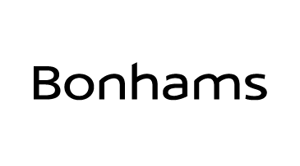 Location
Description
1987 Aston Martin V8 Vantage X-Pack Sports Saloon
Registration no. E245 NUW
Chassis no. SCFCV81V8JTR12576
One of only 131 genuine factory-built X-Packs remaining, chassis number '12576' was delivered new to Stratton Motor Company on 23rd September 1987. The car has manual transmission and retains its original colour combination of Chichester Blue with blue-piped Magnolia hide interior. Copies of the original Car Record Card and warranty document are on file, the latter made out to first owner Mr C Rowe of Middlesex. The Aston was originally registered on a private plate ('759 CR'), then as 'E425 NUW' followed by 'RMR 721', and has now reverted to 'E425 NUW'.
One of the most comprehensive we have seen, the accompanying history file fully supports ongoing regular no-expense-spared maintenance rather than more extensive restoration. As a testament to its originality, the leather interior and carpeting, with the exception of the boot, is that as supplied when new. The stamped service booklet records regular servicing; initially by Aston Martin Lagonda Limited; followed by various specialists including HWM, Desmond J Smail, Wren Classics, and Chicane Classics. The latter has looked after the car for the current owner since 2012. The 26 entries show the mileage total rising from 769 in January 1998 to 77,434 when the Aston was last serviced in September 2018.
The earliest of the numerous invoices in the file dates from 1995 when the car was being looked after by Desmond J Smail for its then owner, a Mr Wise. Desmond Smail continued to maintain the Aston for its next owner, a Mr R Maude-Roxby. Totalling in excess of £30,000, the many Desmond Smail invoices are contained within their own file, including unleaded conversion.
Ownership then passed via Desmond Smail to a Mr A Chick, who mainly employed Aston Service Dorset and HWM to look after the car. The current vendor purchased the Aston from Mr Chick on 8th April 2006, at 50,803 miles. Since then the owner has spent approximately £60-70,000 on his Aston Martin with the most recent works carried out in March 2019, which included stripping and rebuilding of all the carburettors.
In 2005, while belonging to previous owner Mr Chick, the Vantage had won the Valspar Trophy at the AMOC's concours at Kingston Lacy in September. The car has also featured in three motoring magazines: Classic & Sports Car (March 1999), Classic Cars (December 2002) and Vantage (issue 22, summer 2018). Copies are on file.
Vantage's scribe clearly enjoyed his time behind the wheel: 'From the big, comfy but still supportive driver's seat there's another stunning view over a small acreage of bonnet, and when you turn the key there's an instant aura of big, lazy power and a classic slightly offbeat V8 note that can go from burble to blare, from Maidstone to Mulsanne. It's actually a pussycat to drive. The clutch is easy, the gearshift long of throw but positive enough. First is on a dogleg, away and back, but that works well, because once you're on the move you're never going to need it again. In fact, on these B-roads, third is all you really need, from 20mph to as fast as you dare.'
Described by the private vendor as in very good-to-excellent condition, this extremely well cared for and fastidiously documented X-Pack is offered with the aforementioned invoices, numerous old tax discs, a large quantity of expired MoTs, a V5C Registration Certificate, current MoT, and instructions for the original Blaupunkt radio as well as the Original Aston Martin V8 Owners Handbook.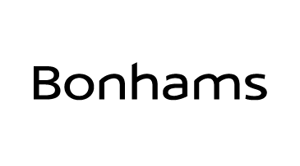 ---
Contact Person
Kontaktperson
First name
Bonhams Collectors' Car department
---