1981 Aston Martin V8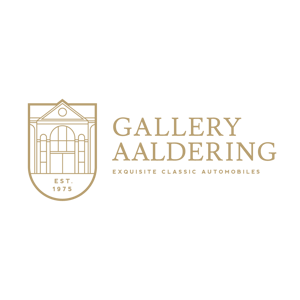 Location
Description
Transmission: 3 gears, Automatic
Number of cylinders: 8
Empty weight: 1.845 kg
Emission class: Euro 0
Number of owners: 1
Registration number: XF-31-XF
Britains First Supercars, that's how the Aston Martin V8 Volante and closed Vantage were called in their time. They are the extra powerful versions of the 'normal' V8. Sharper camshafts, higher compression ratio, larger intake valves and larger carburettors mounted on new manifolds mean that they are even comparable to cars like the Ferrari Daytona in straight-line performance. The sporty but also very luxurious 'convertible' is an exclusive appearance because just over 650 units of the fast Volante were built.
The Volante you see here is registered in 1981. This car is in a neat condition but could use some technical love. Under the hood is a 320 hp V8 coupled to an automatic transmission, the three-speed Chrysler Torque-flite.
The bodywork is neat, with small signs of wear here and there. However, the overall condition can be described as neat. The chrome parts and alloy wheels can also be described as beautiful. The Volante is an impressive appearance in its stylish green paint color and long, low appearance.
The biscuit-colored leather interior is all about luxury. The condition can be described as excellent, with the leather showing some time-correct patina. It does not detract at all from the overall impression of the pleasant place to stay, moreover, the luxurious seats are excellent. The typical 1980s dashboard with all instruments and meters is also beautiful and fully functional. Where most interiors in cars at that time mainly consisted of black plastic, leather, stylish glossy wood and chic carpeting were chosen here.
When opening the hood, we cannot ignore a reaction like 'wow'. The colossal, imposing engine block is huge. It also leaves no doubt that the big bump in the bonnet is necessary, there is no way a smooth bonnet would be possible here. The great 5,304 cc measuring DOHC engine delivers 320 hp. The powerhouse does its job well but does need some maintenance. Chassis and brakes are in a condition where there is little to criticize. The steering feels sure-footed.
In short: a wonderful car if you are in the market for one of the first English supercars with loads of character, power and both the properties to function as a luxury convertible but also a fast sports car.
Gallery Aaldering is Europe's leading Classic Cars specialist since 1975! Always 400 Classic and Sportscars in stock, please visit www.gallery-aaldering.com for the current stock list (all offered cars are available in our showroom) and further information. We are located near the German border, 95 km from Düsseldorf and 90 km from Amsterdam. So easy traveling by plane, train, taxi and car. Transport and worldwide shipping can be arranged. No duties/import costs within Europe. We buy, sell and provide consignment sales (selling on behalf of the owner). We can arrange/provide registration/papers for our German (H-Kennzeichen, TÜV, Fahrzeugbrief, Wertgutachten usw.) and Benelux customers. Gallery Aaldering, Arnhemsestraat 47, 6971 AP Brummen, The Netherlands. Tel: 0031-575-564055. Quality, experience and transparency is what sets us apart. We look forward to welcoming you in our showroom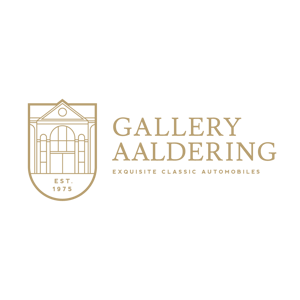 ---
Contact Person
Kontaktperson
---