1974 Aston Martin V8
Series 3 Coupe 2dr Auto 3sp 5.4 (Weber)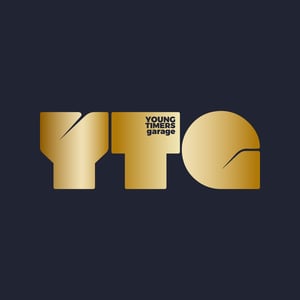 YTG- Young Timers Garage Pty Ltd
Location
Description
1974 Aston Martin V8 S3 Coupe Auto 5.4 (Weber) - Factory Sunroof - 1 of ONLY 967 examples built.
We are very pleased to offer to you this rare opportunity to acquire this 1974 Aston Martin V8 Series 3 Coupe finished in rich Royal Navy Blue with Stone Grey Hide with matching carpets. This is the Series 3 whereby Aston Martin replaced the injection system in the previous series and went for 4 Weber Twin Choke Downdraught Carburettors and the sound they make under load is time warping and takes you back smiling. This beautiful V8 Coupe has been well maintained and was sold new in the UK and spent most of her life in the Netherlands by her 1st owner for over 25 years. Aston only produced 967 examples of the "Weber" series V8\'s and have become now quiet a sought after early series AM for any collection. Factory RHD and with the very rare option of "Sunroof" which is in working order plus all period correct gauges by "Smiths" all intact, the switch gear all intact, the original period correct steering wheel and "Aston\'s Cool-Aire" system also still in tact and in the car. Some very nice upgrades made over time including the later series Vantage "Air Dam Scoop" bonnet and the "extra main-beam driving lights" to give her beefier front presence as the later series Vantage\'s. Nothing has been added or changed in performance wise and, she is correct mechanically as she left the factory back in 1974. All her service file and history for work carried out over her life and complete with all her Aston Martin owners/service/workshop manuals. Over all the presentation is very good for car that is almost 50 years old and as expected a couple of minor blemishes scars on body which she is allowed and the interior also has some signs of history but overall she is a car you can jump in drive and enjoy. The most important aspect for any classic Aston Martin is she is a matching numbers vehicle with her original colour being "Cornish Gold" with Natural Hide but as a lot of cars had been colour changed over the years to Navy Blue but maintained her natural hide cabin.
Her original Quad Cam 5.3L V8 with 4 Weber Carbs sounds incredibly animated and mated with her 3 Speed Torque-flite automatic transmission was very powerful for the day and AM figures were 0-100mph-0 in 20secs, not bad for 1974. Also with power steering and brakes all in great order, she has the beautiful rumble and sound so this Aston Martin will bring a smile to your face every time she starts and every time you drive her, it will definitely be a sense of an occasion. She has been freshened and been partially restored over her life and the work carried out has stood well and as mentioned, she is not a show queen she is a driver that can be enjoyed and showed off but easily parked in any concourse or car show and easily win an award in her respective category . Her period correct "bespoke" Aston Martin specially designed wheel which allowed extra air flow to cool the brakes are all in great order with period correct tyres 235/70/15. These hand built by master craftsman were true "GT-Gran Tourers" couple highly capable of rocketing 4 adults comfortably and travel across Europe in style, power, comfort and class. Everything Aston Martin represented they said " She is sleek in profile - but magnificently broad head on" The factory bucket front seats are very comfortable still today and the rear seats are contoured for long distance comfort and was also was such a leader in her market place that she called "Prince Charles, Lord Snowden, Prince Bernhard, Shar of Iran and off course 007 James Bond.
This is a great opportunity in securing this tough looking Aston Martin V8 S3 Weber Coupe or add to any British/EU car collection or typical "Young Timers" collection. This opportunity rarely comes up so if your looking for a fantastic iconic period correct summer cruiser at massive value considering the cost of importing or restoring such a prime example, for the value she represents why would you bother she is ready to be enjoyed now.
We accept ALL "CRYPTO-CURRENCY" payments and have some of the best finance & insurance partners on board who are highly experienced to offer you or your company finance tailored packages from over 15 major lenders & insurance providers , Very comprehensive Extended Warranty Plans for up to 3 years including roadside assistance and Nationwide Delivery can be arranged.
We thank you for taking the time in viewing our 1974 V8 Aston S3 and if you would like to make a genuine inquiry please contact us at your earliest convenience to speak to one of our friendly staff. We are a family-owned and operated business specializing in classic/collectible/interesting cars with over 130 years of collective motor industry experience at the highest levels.
We would be honoured to assist and help you further or if there is something special you are looking for please just ask us we may have it coming!.
We Are..........Passion Driven.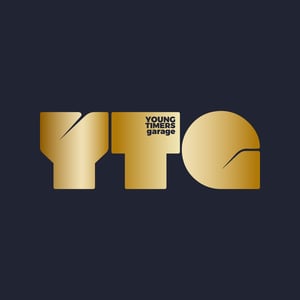 ---
YTG- Young Timers Garage Pty Ltd
Greenlink Business Estate Unit 14-16 Adriatic Way
86 Indian Drive
Keysborough
3173
Victoria
Australia

Contact Person
Kontaktperson
---