Lot sold
GBP 70 000 - 80 000
(listed)
Estimate
GBP 70 000 - 80 000
(listed)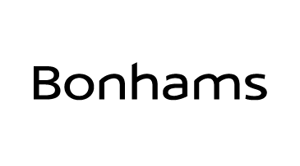 Location
Description
1973 Aston Martin V8 Sports Saloon
Registration no. not UK registered
Chassis no. V8/10535/RCA
"Anyone wondering why Aston Martin bother to make their own vee-8 when so many big American ones are so cheaply available need take only one look at the performance data... for the best explanation in the world. Whatever the undisclosed output of the Aston V8, it is enough to rocket this heavy car to 60mph from rest in exactly six seconds and to 100mph in only 14.7 seconds. Much more than this, we were able to reach 138 mph from rest in a mile and on the Continent record a mean maximum speed of 161.5 mph." - Autocar, 8 July 1971.
Although always intended to house the new Tadek Marek-designed V8, the DBS first appeared with the 4.0-litre six of the concurrently produced DB6. Styled in-house by Bill Towns, the four-seater DBS employed a platform-type chassis with independent suspension all round: wishbone and coil-spring at the front, De Dion with Watts linkage at the rear. Bigger and more luxuriously appointed than the DB6, the heavier DBS disappointed some by virtue of its slightly reduced performance, but there were no complaints when the V8 arrived in 1969. With an estimated 345bhp available from its 5,340cc, fuel-injected, four-cam motor, the DBS V8 could reach 100mph in under 14 seconds, running on to a top speed of 160mph - a staggering performance in those days and one which fully justified the claim that it was the fastest production car in the world. Even in automatic transmission form the V8 could reach 100mph in around 15 seconds and better 145mph flat-out.
In 1972 the acquisition of Aston Martin by Company Developments brought with it a change of name for the V8-engined cars: out went DBS V8, in came AM V8. This new Series 2 was readily distinguishable by its restyled front that now featured two instead of four headlamps and recalled the looks of the earlier DB six-cylinder cars. Electronic ignition and air conditioning were now standard.
An automatic transmission model, this original right-hand drive Aston Martin V8 has resided in Germany for the last 10 years in the hands of only two owners, as recorded in its German Zulassungsbescheinigung Teil II. The vendor, who owns a well-known classic car restoration company, bought the Aston Martin many years ago from its first German owner. A lover of the Aston Martin marque, he has driven the car sparingly, covering only a nominal mileage over the years.
However, having everything on hand to service it properly, the vendor describes the car as in very good condition mechanically and cosmetically excellent both inside and out. Offered with German historic registration papers and a clean TÜV to 2021, this classic Aston Martin can be registered and enjoyed without delay. (The AMOC Register records the UK registration as 'VPR 337L').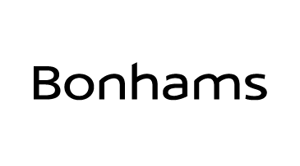 ---
Contact Person
Kontaktperson
First name
Bonhams Collectors' Car department
---