Lot sold
GBP 170 000 - 190 000
(listed)
Estimate
GBP 170 000 - 190 000
(listed)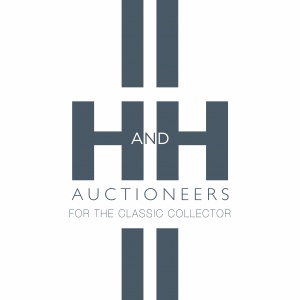 Location
Description
- 1 of just 288 made, original factory-fitted engine subtly upgraded
- Exquisitely restored to concours award winning condition by Warren Classics
- Faster, more composed and better finished than when new
Introduced in April 1972 shortly after Aston Martin had been acquired by Company Developments, the new V8 was visually distinguished from its DBS V8 predecessor by a black mesh grille and twin (rather than quad) headlights. Under the skin, the two shared the same platform chassis, DeDion rear axle, independent front suspension, power steering and disc brakes. Another carry over was the 'quad-cam' 5340cc V8 engine allied to either five-speed manual or three-speed automatic transmission. Credited with developing some 310bhp and 360lbft - thanks in part to its Bosch mechanical fuel-injection system - the model was reputedly capable of 0-60mph in 6 seconds and almost 160mph (figures which would not be properly eclipsed until the arrival of the fearsome Vantage). Only in production for fifteen months, just 288 of the first generation `twin headlight' V8s are thought to have been made.
This must be one of the very best Aston Martin V8 Saloons that we have had the pleasure of offering. Exquisitely restored to concours award winning condition by Warren Classics, its fit, finish and general presentation levels are a real tribute to the company's employees. Completed on 22nd November 1972 in Imperial Blue with Natural leather upholstery, chassis V8/10620/RCA was despatched to supplying dealer Arnold G. Wilson Ltd of Leeds a week later. Entering the Warren Classics' workshops some forty-three years on as a partially stripped project, the Aston Martin was found to be substantially original. Disassembled to bare castings, its factory-fitted engine (number V/540/445) was comprehensively overhauled with components pressure tested and x-rayed as necessary. Bored out to 5744cc, the V8 gained an uprated: oil pump, high-flow water pump, electronic ignition system, timing chains, rubbing strips, head-to-block studs and competition exhaust headers not to mention Ross racing pistons, balanced internals and polished / ported cylinder heads. The automatic gearbox was thoroughly refurbished and the differential rejuvenated. A Harvey Bailey handling kit was installed and the brake system properly renovated.
The sheet steel platform chassis and aluminium bodywork were exhaustively repaired with new panels being fabricated and installed where needed. Once free of any corrosion the engine bay, cabin and underside were primed and then coated with Satin Black. The wiring was tested / renewed and the instrumentation recalibrated. The brightwork was replated / refinished and the interior treated to replacement pads and foam inserts before being retrimmed using fresh Connolly leather and Ambla as per the manufacturer's original specification. The alloy wheels were refurbished and shod with fresh tyres. In short anything that needed doing was done. Faster, more composed and better finished than when new, `HWK 916L' benefited from the assistance of the following during its rejuvenation: Nicholas Mee & Company Ltd (Aston Martin Heritage Approved Specialists), Aston Martin Heritage Trust, Rikki Cann Ltd, JMB Services, AJS Engineering Services, Tower Bridge Diesel and Mass Dyno. Worthy of the closest inspection, this stunning Aston Martin V8 is offered for sale with a detailed restoration file and MOT certificate valid until September 2018.
PLEASE NOTE: All estimates are subject to a buyer's premium of 15% incl. VAT (@ 20%)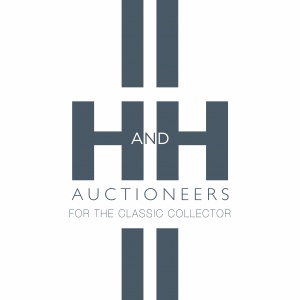 ---
The Motor House
Lyncastle Road
Warrington
Cheshire
WA4 4SN
United Kingdom
---