1997 Aston Martin V8 Coupe
Lot sold
GBP 85 000 - 95 000
(listed)
Estimate
GBP 85 000 - 95 000
(listed)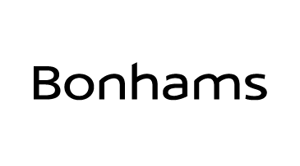 Location
Description
1997 Aston Martin V8 Volante LWB Convertible
Registration no. not UK registered
Chassis no. SCFDAM2C5WBR89005
Premiered at the London Motor Show in October 1998 was one of the most elegant of modern day Aston Martins: the long-wheelbase Volante convertible. Built on a wheelbase not shared with any other V8 Aston, this longer Volante benefited from a 200mm stretch that increased rear passenger legroom and luggage space. The last production Volantes built at Newport Pagnell, these cars came with a quoted 354bhp on tap; the factory claimed a 0-60mph time of 6.2 seconds and a top speed of over 150mph, making the LWB Volante one of the world's fastest soft-tops. Given the £169,500 asking price, it is perhaps not surprising that by the time production of Aston Martin's long-running V8 ceased in 2000, only 64 of these exclusive, last-of-the-line Volantes had been built compared with 234 of the standard shorter-wheelbase version.
This automatic transmission LWB Volante was first registered on 24th January 1998. There are nine invoices on file issued between December 2005 and May 2012, during which period the car underwent a complete repair and maintenance programme covering the engine, transmission, steering, front suspension, brakes, wheels/tyres, chassis, exhaust, bodywork, interior and electrics. As a result, the Volante was in outstanding condition when it was acquired on 30th June 2012 by the next owner, the odometer reading at that time being circa 26,000 miles.
The current owner purchased the car at Bonhams' sale at Aston Martin Works in May 2014 (Lot 215) at which time the recorded mileage was circa 27,000. At that time the car was described as in generally excellent condition in every respect and capable of use as an everyday commuter. Since its acquisition in 2014 the car has only been used for holiday driving, covering fewer than 4,000 miles over the last six years (the current odometer reading is 30,819 miles). During that time it has been continuously registered for road use and undergone the technical examination by the German TÜV every two years. The last check was in November 2019 and is valid until 2021. The only expenditure required has been on routine servicing and maintenance, and no problems have been experienced with the car, which has been stored in a heated garage when not in use.
Previously registered as 'R173 WWO' in the UK, the Aston comes with the original Virage Volante manual as well as an instruction booklet for the integrated stereo and satellite navigation system. Accompanying documentation consists of the aforementioned invoices and German registration papers. A rare modern Aston Martin destined for future collectible classic status.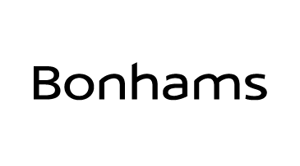 ---
Contact Person
Kontaktperson
First name
Bonhams Collectors' Car department
---