This listing is no longer available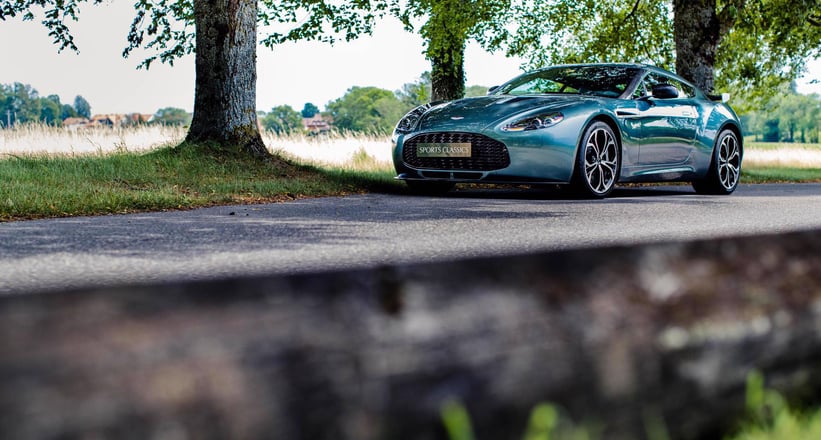 2013 Aston Martin V12 Zagato
Location
Description
The Aston Martin V12 Zagato was released in 2011 to mark the 50th anniversary of the iconic Aston Martin DB4 GT Zagato. Imagined by Aston Mrtin world leading design team and hand built by expert craftsmen, V12 Zagato finalised a limited production run in 2012.
It was presented as a 'natural successor' to the Zagato Aston Martins of the past, V12 Zagato was developed using a combination of the latest computer-aided modelling techniques and the time-honoured method of hand-sculpted clay maquettes to combine traditional styling cues from Aston Martin and Zagato into one cohesive shape.
Sharing its mechanical components with the V12 Vantage, an All-alloy engine, quad overhead camshaft, 48-valve, 5935 cc V12 and 510 bhp, the new Zagato was clad in a hand-crafted aluminium and carbon skin featuring elements seen on previous cars from the Milanese carrozzeria like the 'double-buble' roof and short body overhangs.
Unveiled at the prestigiouos Villa d'Este Concours in May 2011, the V12 Zagato was awarded the Concorso d'Eleganza trophy, and then proved its sporting credentials at the Nurburgring, where two endurance racing version finished fifth and sixth overall in the annual 24 Hours race on the challenging German circuit.
This V12 Zagato is the 23rd exemple, sold new to the actual owner the 17 december 2012. The car is finished in Alloro green (Q Special option) with Obsidian Black S.A Balmoral leather interior with green Zagato wave. Special options are: A.Pillars, facia trim and interior inserts in carbon fibre, grey brake calipers and Bang and Olufsen 1000W audio. Showing only 5730 kms on the clock, with completed owner handbook and services up to date with the last one in July 2019, it is close to brand as new condition. The car will be delivered with Swiss technical inspection from the 4 th July 2019 and title. It represent the epitome of the era of mechanical 6 gearboxes super sport cars and a rare opportunity to hold a mint example.