1991 Aston Martin Lagonda
Lot sold
GBP 60 000 - 80 000
(listed)
Estimate
GBP 60 000 - 80 000
(listed)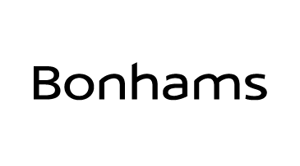 Location
Description
Offered from the estate of the late Peter Phillips
1991 Aston Martin Lagonda Series 4 Saloon
Registration no. B91 AML
Chassis no. SCFDL01S1LTR13640
Aston Martin's periodic revival of the Lagonda name saw it applied to a stretched, four-door AM V8 in the mid-1970s, a mere handful of these 'Series 1' cars being constructed. When the concept re-emerged as an entirely new product type, it was the sensation of the 1976 London Motor Show. Clothed in striking 'razor edge' bodywork designed by William Towns - the man responsible for the DBS - the new Lagonda saloon, designated 'Series 2', used the same long-wheelbase V8 chassis as its immediate predecessor, while breaking new ground in terms of digital LCD instrumentation and touch-button switch gear. Problems with this advanced concept would delay production until April 1978, by which time a simplified arrangement had been adopted. The interior though, was every bit as luxurious as the exterior was futuristic, featuring selected Connolly hides, Wilton carpeting and walnut veneer, all hand-finished by skilled craftsmen in the best Aston Martin tradition.
In the Lagonda, Aston's well-proven 5.3-litre V8 employed a quartet of twin-choke Weber 42DCNF carburettors and produced a maximum of 280bhp at 5,000rpm with 320lb/ft of torque available lower down the range. A Chrysler Torqueflite automatic gearbox was the standard transmission. More than 17' long, 6' wide and weighing two tons, the Lagonda was an imposing sight from any angle, yet despite its bulk proved capable of racing to 60mph in 7.9 seconds on its way to a top speed of 145mph.
Production got into its stride towards the end of 1978, with one car per week being completed at the Newport Pagnell factory. The Lagonda was face-lifted in 1987 as the Series 4, acquiring a slightly softer, less hard-edged look and continued in production until May 1990 by which time a total of 638 had been built. Even today, almost 30 years after its sensational debut, there are few cars that can match the visual presence of the Aston Martin Lagonda.
According to Aston Martin Lagonda Limited, 106 Lagonda Series 4 models were built, the right/left-hand drive split being 34/72. Chassis number '13640' is the sixth from last car produced. Peter Phillips bought 'B91 AML' from Stratton Motor Company in February 2014, not long after it had been treated to a full bare-metal repaint in its original Rolls-Royce Royal Blue livery by Aston Martin Works. Today this magnificent motor car is presented in excellent condition, with all electrics working, the latter a great rarity! One of the finest examples Bonhams has seen, 'B91 AML' is offered with sundry bills, MoT to 1st October 2019, and a V5C Registration Certificate in the previous keeper's name. Although not used for the last 18 months, the Lagonda has nevertheless been started regularly and been stored in a modern purpose-built car storage barn commissioned by Peter Phillips.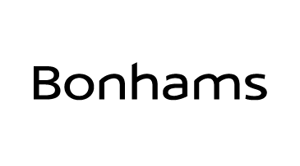 ---
Contact Person
Kontaktperson
First name
Bonhams Collectors' Car department
---