2003 Aston Martin DB7
GTA Sammler Zustand |Rarität |Navi Klima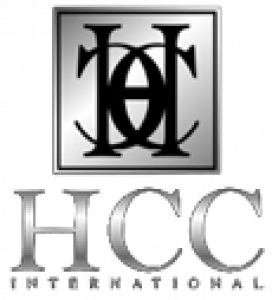 " House of Mustang " HCC-International e.K.
Location

Performance

306 kW / 417 PS / 411 BHP

Urban fuel consumption

29 L/100km / 19 L/100miles

Extra urban fuel consumption

13 L/100km / 8 L/100miles

Fuel consumption combined

19 L/100km / 12 L/100miles

Carbon dioxide emissions combined

469 G/100km / 292 G/100miles
Description
Exterior colour : Bowland Black
Interior colour : Light grey
Veneer: Carbon Application
Roof lining: Smoke Alcantara
Automatic with 5 steps Switchtronic mode on steering wheel
ASD / Traction control
Alloy rims special version 19 inch
Radio / Navigation with Bluetooth handsfree
CD changer
ASR
Outside temperature display
Navigation (Becker)
Start button
Interior and seats
Leather-carbon steering wheel
Leather gear knob
Lumbar support
Adjustable steering column
2 x electric seats
Interior carbon look
Light and vision
Colour glazing
fog lights
folding mirrors
Our premium service for you:
Simple and serious Your sales process at HCC-International - feel free to contact us by e-mail or telephone.
We will be happy to provide you with a non-binding and individual financing offer, tailored to your wishes.
We offer you a Europe-wide GW guarantee for an additional charge.
You will receive a BvfK condition report for your desired vehicle.
We support you in the registration process as well as the complete export handling.
We offer you the service of trade-in of your well-kept used car.
Nationwide vehicle delivery possible.
You will find a large selection of new vehicles, one-day registrations, annual cars, vehicles on order in our central warehouse as well as configurable vehicles with delivery times that have to be produced at www.hcc-international.com/lagerfahrzeuge.
Our managing director, Mr. Bülent Türhan, will be happy to provide you with detailed and individual advice on the Aston Martin vehicles we offer at any time by prior appointment by calling +49-(0)2241-252250.
This offer is subject to prior sale and errors excepted. The vehicle description serves only for the general identification of the vehicle and does not constitute a warranty in the sense of sales law. The agreements in the order confirmation or in the purchase contract are solely decisive. You will receive the exact scope of equipment from our sales staff.
-----------------------------------------------------------------------
Aussenfarbe : Bowland Black
Innenfarbe: Hellgrau
Furnier: Carbon Applikation
Dachhimmel: Smoke Alcantara
Automatik mit 5 Stufen Switchtronik Modus am Lenkrad
ASD / Traktion control
Alu Felgen Sonderausführung 19 Zoll
Radio / Navigation mit Bluetooth Freisprecheinrichtung
CD-Wechsler
ASR
Außentemperaturanzeige
Navigation (Becker)
Start-Knopf
Interieur und Sitze
Leder-Carbon-Lenkrad
Lederschaltknauf
Lendenwirbelstütze
Lenksaeule einstellbar
2 x elektrische Sitze
Interrieur Carbonoptik
Licht und Sicht
Colorverglasung
Nebelscheinwerfer
abklappbare Spiegel
Unser Premium-Service für Sie:
Einfach und seriös Ihr Verkaufsablauf bei HCC-International - kontaktieren Sie uns gerne per E- Mail oder telefonisch.
Gerne erstellen wir Ihnen ein unverbindliches und individuelles Finanzierungsangebot, ganz auf Ihre Wünsche angepasst.
Wir bieten Ihnen gegen Aufpreis eine europaweite GW Garantie.
Sie erhalten einen BvfK-Zustandsbericht für Ihr Wunschfahrzeug.
Wir unterstützen Sie bei der Abwicklung der Zulassung sowie der kompletten Exportabwicklung.
Wir bieten Ihnen den Service der Inzahlungnahme Ihres gepflegten Gebrauchtwagens.
Bundesweite Fahrzeugzustellung möglich.
Eine große Auswahl an Neufahrzeugen, Tageszulassungen, Jahreswagen, Bestellfahrzeuge die im Zentrallager stehen sowie auch konfigurierbare Fahrzeuge mit Lieferzeit, die produziert werden müssen finden Sie auf www.hcc-international.com/lagerfahrzeuge
Zu den von uns angebotenen Aston Martin berät Sie unser Geschäftsführer Herr Bülent Türhan gerne und jederzeit nach vorheriger Terminabsprache unter Tel. +49-(0)2241-252250 ausführlich und individuell.
Zwischenverkauf und Irrtümer für dieses Angebot sind ausdrücklich vorbehalten. Die Fahrzeugbeschreibung dient lediglich der allgemeinen Identifizierung des Fahrzeuges und stellt keine Gewährleistung im kaufrechtlichen Sinne dar. Ausschlaggebend sind einzig und allein die Vereinbarungen in der Auftragsbestätigung oder im Kaufvertrag. Den genauen Ausstattungsumfang erhalten Sie von unserem Verkaufspersonal.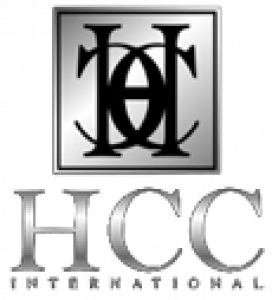 ---
" House of Mustang " HCC-International e.K.

Contact Person
Kontaktperson
Last name
Ihr Team von HCC International
---