Lot sold
GBP 550 000 - 650 000
(listed)
Estimate
GBP 550 000 - 650 000
(listed)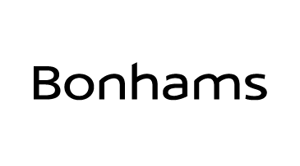 Location
Description
1969 Aston Martin DB6 Volante
Registration no. WYL 121H
Chassis no. DBVC/3734/R
"I have driven most of the Aston Martin models that have been produced, from the racing twin-cam 1½-litre of the 1920s onwards. For years my favourite has been the DB3S sports-racer, but now my allegiance is wavering. There can be little doubt that the DB6 is the best Aston yet and it is a credit to British engineering." - John Bolster, Autosport, 21st October 1966.
Considered by many to be the last 'real' Aston Martin, the DB6 was launched in 1965, updating the DB5. Although Royal patronage of the marque undoubtedly helped DB6 sales, the car arrived at a difficult time for Aston Martin, with the home economy in a parlous state and the US market subject to ever more restrictive legislation.
Though recognisably related to its Touring-styled DB4 ancestor, the DB6 abandoned the underlying Superleggera body structure of its predecessors in favour of a conventional steel fabrication while retaining the aluminium outer panels. Somewhat confusingly, 'Superleggera' badges continued to be applied for a time, presumably until stocks ran out. The wheelbase was now 4" (100mm) longer than before, resulting in an extensive re-style with more-raked windscreen, raised roofline and reshaped rear quarter windows. Opening front quarter lights made a reappearance but the major change was at the rear where a Kamm-style tail with spoiler improved the aerodynamics, greatly enhancing stability at high speeds. "The tail lip halves the aerodynamic lift around maximum speed and brings in its train greater headroom and more luggage space," declared Motor magazine, concluding that the DB6 was one of the finest sports cars it had ever tested.
The Tadek Marek-designed six-cylinder engine had been enlarged to 3,995cc for the preceding DB5 and remained unchanged. Power output on triple SU carburettors was 282bhp, rising to 325bhp in Vantage specification. Borg-Warner automatic transmission was offered alongside the standard ZF five-speed gearbox, and for the first time there was optional power-assisted steering.
Premiered at the 1965 London Motor Show, the convertible DB6 marked the first occasion the evocative 'Volante' name had been applied to a soft-top Aston Martin. After 37 Volante convertibles had been completed on the DB5 short-wheelbase (8' 2") chassis, the model adopted the longer DB6 chassis in October 1966. The stylish Volante offered four-seat accommodation and was generously appointed with leather upholstery, deep-pile carpets, aircraft-style instrument cluster, and an electrically operated hood.
In the summer of 1969 the Mark 2 DB6 was announced in saloon and convertible versions. Distinguishable by its flared wheelarches and DBS wheels, the Mark 2 came with power-assisted steering as standard and could be ordered with AE Brico electronic fuel injection. When DB6 production ceased in 1970, a total of 1,575 saloons had been made, plus 178 of the long-wheelbase Volante convertibles, 140 of which were to Mark 1 specification. With so few produced, the DB6 Volante is now considered one of the most collectible of all Aston Martins.
The sixth from last Mark 1 DB6 Volante built, '3734' was supplied new on 10th October 1969 by H R Owen to Steven Marks, founder of the fashion brand French Connection, who cherished and kept it in his collection for over 45 years. The Volante was delivered new with Borg Warner automatic transmission; power assisted steering; chrome road wheels; three-ear hubcaps; power aerial; and tonneau cover to match the black leather interior. Of the 140 DB6 Mark 1 Volantes made, this is believed to be the only car delivered new in Amethyst.
Steven Marks kept the Aston until 2013 when a private collector purchased the car and had it restored a few years later. In 2018, '3734' was treated to a full body-off restoration by renowned marque specialist Nicholas Mee with engine and gearbox works by Ian Mason (Aston Martin Services). A bare-metal re-spray in Amethyst was carried out by Prestige Paintworks, with full paint protection film, and the car remains in truly 'as new' condition. Related invoices are available and the accompanying extensive history file also contains original order forms; various service and repair bills dating back to 1992; a quantity of expired tax discs; and more than 30 MoT certificates dating back to 1975.
An exciting opportunity to own a stunning matching-numbers DB6 Volante benefiting from long-term enthusiast ownership and recent professional restoration.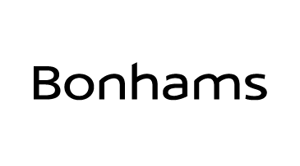 ---
Contact Person
Kontaktperson
First name
Bonhams Collectors' Car department
---