1954 Aston Martin DB2/4
Lot sold
EUR 270 000 - 290 000
(listed)
Estimate
EUR 270 000 - 290 000
(listed)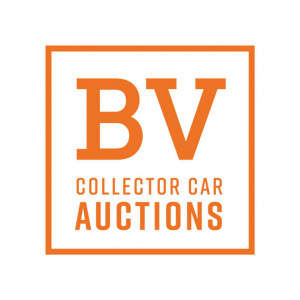 BV Collector Car Auctions GmbH
Location
Description
Eine deutsche Beschreibung finden Sie weiter unten.
In October 1953, Aston Martin launched the 2+2 DB2/4 as the successor to the successful DB2. A modified rear chassis and a smaller fuel tank created space within the existing design for two occasional rear seats. These could also be folded down to more than double the luggage space, which could be accessed via a hatchback rear door – at the predecessor, it had to be accessed through the inside only. The newcomer also was distinguishable from the DB2 by a slightly raised roofline, its one-piece windscreen and larger bumpers.
Technically, the DB2/4 remained much the same as the DB2, employing the latter's rectangular-tube chassis, trailing arm independent front suspension and well-located live rear axle. The W.O. Bentley-designed, 2.6-liter, six-cylinder, twin-cam power unit came in tuned (125bhp) Vantage specification as standard for the 2/4. Despite this, the redesign's inevitable weight gain was not fully compensated for until the arrival of the 3.0-liter, DB3S-derived, 140bhp engine in 1954. The car's top speed was now 118mph, with 60mph reached in around 11 seconds.
Although it was not in the first place meant to be a racing car, the DB2/4 made an impressive career in this field. For example, in 1955, the Aston Martin Works entered three cars in the Monte Carlo Rallye, and one of them won the tournament.
The Aston Martin offered here reached the U.S. in 1954.
Nearly four decades later, in 1991, a professional racing team got hold of the car. Their plan was to take part in the Carrera Panamericana retrospective race the following year. But, we were told, first the car was entrusted to Automotive Restorations, Inc. of Stratford, Connecticut, to make it race-worthy. To our knowledge, Automotive Restorations did a thorough job, stripping the DB2/4 to bare metal to improve reliability, durability, and performance.
Obviously, comprehensive changes were made to achieve this. As can be seen today, the chassis was reinforced and the suspension and brakes reworked, while the transmission was re-built and the clutch upgraded. The original engine was replaced by a similar Aston Martin engine built to Vantage specifications by renowned Aston Martin specialists Steel Wings.
Special seats, six-point seat belts, a 34-gallon fuel tank and several more details were adjusted to adapt the car to rally situations. According to an older description of the car the total costs were more than US-$ 120,000.
And the investment paid off: As recorded in Volume #4,1993, of "Vintage Sports Car Club of America Magazine", the 1954 Aston Martin DB2/4 offered here successfully competed in the 1992 Carrera Panamericana retrospective race. This 2,000-miles road race was originally run annually from 1950 to 1954 in five one-day stages, starting near the border from El Paso, Texas, to the Mexico-Guatemalan border. This event was comparable with the Mille Miglia and attracted high-powered European and American factory-sponsored teams such as Ferrari, Mercedes-Benz, Lincoln, and others. The course was a mix of sprints and twisting roads through 10,000-foot elevations, so a real challenge for any car and driver.
Rank 5 was the final result of this particular DB2/4 in the 1992 edition of the Panamericana, so the preparation and race itself can be considered a true success. The car accomplished every stage of the tough course of the 2,000-mile event without incidents and marked some impressive times along the way.
We were told that a well-earned refreshment followed this participation in the La Carrera. The car's engine was sent back to Steel Wings, while the rest of its major components were disassembled and serviced as needed. In the following years, LML/555 took part in VSCCA and AMOC events, and once set the fastest time for a DB2 at Lime Rock.
The DB2/4 found its friends on the show field, too. It could be seen at several events, including the Aston Martin Gathering at the Classic Sports Sunday at the Mar-a-Lago.
Competition-wise, its most recent event was the 2014 Hillclimb at the Elegance at Hershey, Pennsylvania.
The current German owner bought the car in 2016 in the USA and had it imported to Germany and road registered here as a classic car. He also had the car looked through and had a few things overhauled or replaced, like the exhaust pipe.
LML/555 would be an admission ticket to exclusive driving and vintage racing events. It has proven its capability by successfully finishing the Carrera Panamericana run, which turns it into a well-proven example of the desirable model.
We asked the expert Klaus Kukuk to thoroughly check the car. Kukuk is one of the most renowned motor vehicle experts with decades of experience and a vast expertise in the field of classic cars, sports cars and racing cars.
This check will take place on May 22, 2019, and the assessment can be made available a few days later to any serious buyers.
The car is available for an inspection by appointment only in 33415 Verl, Germany. We are happy to show you the car and the documents and have a lift available as well.
Please contact us if you wish to obtain further information.
Im Oktober 1953 stellte Aston Martin mit dem DB2/4 den Nachfolger des erfolgreichen DB2 vor. Ein leicht verändertes Heck und ein kleinerer Tank ermöglichten es, ohne grundlegende Änderung des Designs den Platz für zwei Rücksitze zu schaffen. Diese wiederum konnten umgelegt werden, um den Gepäckraum mehr als zu verdoppeln. Der größte Unterschied war, dass der DB2/4 nun über eine Heckklappe verfügte, während man beim Vorgänger den Gepäckraum nur von innen erreicht. Der Neuling unterschied sich vom DB2 auch durch eine höhere Dachlinie, seine einteilige Windschutzscheibe und größere Stoßfänger.
Technisch gesehen basierte der DB2/4 ebenfalls auf dem DB2. Das Chassis bestand aus einem Geflecht von Vierkantrohren, das vorne über eine Einzelradaufhängung mit Schraubenfedern und hinten mit einer ebenfalls mit Schraubenfedern ausgestatteten Starrachse verfügte. Der vom berühmten W. O. Bentley entworfene 2,6-Liter-Motor mit sechs Zylindern und doppelter Nockenwelle war im DB2/4 standardmäßig in der 125-PS-Vantage-Variante des DB2 ausgeführt. Dennoch konnte die unausweichliche Gewichtszunahme erst im Jahr 1954 durch den dann eingeführten 3-Liter-Motor aus dem DB3S mit seinen 140 PS ausgeglichen werden. Die Höchstgeschwindigkeit des Wagens lag nun bei 190 km/h, wobei die 96 km/h innerhalb von ungefähr 11 Sekunden erreicht wurden.
Auch wenn er ursprünglich nicht als Rennwagen entworfen war, absolvierte der DB2/4 in diesem Bereich eine beeindruckende Karriere. So brachte das Unternehmen Aston Martin 1955 drei Wagen bei der Rallye Monte Carlo an den Start, von denen einer das Rennen gewann.
Der hier angebotene Aston Martin wurde neu 1954 in den USA ausgeliefert.
Nahezu vier Jahrzehnte später, genauer 1991, kam der Wagen in die Hände eines professionellen Rennstalles. Dessen Plan war es, im folgenden Jahr an einer Wiederauflage des Carrera Panamericana-Rennens teilzunehmen. Doch zunächst wurde der DB2/4 laut unseren Informationen der Firma Automotive Restorations in Connecticut anvertraut, um ihn renntauglich zu machen. Automotive Restorations die Sache gründlich an, indem das Fahrzeug bis auf den Rahmen zerlegt und neu aufgebaut wurde, um die Zuverlässigkeit, Ausdauer und Leistung zu verbessern.
Offensichtlich wurden umfangreiche Veränderungen vorgenommen, um dies zu erreichen. Soweit wir heute sehen, wurden das Fahrgestell verstärkt, die Radaufhängung und Bremsen überarbeitet, sowie das Getriebe erneuert und die Kupplung verbessert. Der Original-Motor wurde durch einen baugleichen Aston-Martin-Motor ersetzt, der nach Vantage-Spezifikationen von den bekannten Aston-Martin-Spezialisten Steel Wings aufgebaut worden ist. Sportsitze, Sechs-Punkt-Sicherheitsgurte, ein 34-Gallonen-Tank und viele weitere Details wurden angepasst, um den Wagen auf den Einsatz bei Rallyes vorzubereiten. Einer älteren Beschreibung des Fahrzeugs zufolge beliefen sich die Gesamtkosten für diese Arbeiten auf mehr als 120.000 US-Dollar.
Und die Investition sollte sich auszahlen: Wie in Ausgabe 4/1993 des "Vintage Sports Car Club of America Magazin" beschrieben, hat der hier angebotene 1954er Aston Martin DB 2/4 erfolgreich am Carrera Panamericana Retro-Rennen 1992 teilgenommen. Dieses Straßenrennen über 2.000 Meilen war ursprünglich von 1950 bis 1954 in fünf Tagesetappen von El Paso, Texas, bis zur Grenze zwischen Mexico und Guatemala ausgetragen worden. Die Veranstaltung war der Mille Miglia vergleichbar und hat hochkarätige Firmenteams wie etwa Ferrari, Mercedes-Benz, Lincoln und weitere angezogen. Die Strecke war eine Mischung aus Sprints und kurvigen Straßen bis hoch auf 3.000 Meter und somit eine echte Herausforderung an Auto und Fahrer.
Der DB2/4 beendete das Rennen auf einem beeindruckenden 5. Platz im Gesamtklassement. Somit war die aufwändige Vorbereitung von Erfolg gekrönt und das Ergebnis ein großer Erfolg für die Fahrer, das Team und den Wagen. Der Aston Martin hat jeden Abschnitt des harten 2.000-Meilen-Kurses ohne Vorfall absolviert und hat dabei einige beeindruckende Zeiten vorgelegt.
Uns wurde mitgeteilt, dass auf die Teilnahme an der La Carrera eine wohl verdiente Überholung folgte. Der Motor wurde wieder zu Steel Wings zur Überholung geschickt und der Rest des Wagens wurde teilzerlegt und umfangreich überholt. In den folgenden Jahren hat LML/555 an verschiedenen VSCCA- und AMOC-Veranstaltungen teilgenommen, wobei er einmal in Lime Rock die schnellste Zeit für einen DB2/4 eingefahren hat.
Auch bei reinen Shows war der DB2/4 beliebt. Er wurde bei verschiedenen Events gezeigt, darunter das Aston-Martin-Treffen beim Classic Sports Sunday in Mar-a-Lago.
Die jüngste Rennteilnahme des Wagens war das Bergrennen bei der "Elegance at Hershey", Pennsylvania.
Der jetzige Deutsche Eigentümer hat den Wagen 2016 in den USA gekauft und nach Deutschland importiert, wo der Wagen eine Deutsche Zulassung mit H-Kennzeichen bekommen hat. Er hat den Wagen durch einen Fachbetrieb nochmal durchsehen lassen und einige Dinge überholen beziehungsweise ersetzen lassen.
Der Wagen wird in unserem Auftrag durch den KFZ-Sachverständigen Klaus Kukuk geprüft. Herr Kukuk ist einer der bekanntesten KFZ-Sachverständigen Deutschlands mit jahrzehntelanger Erfahrung und einer sehr großen Expertise im Bereich der Oldtimer, Sportwagen und Rennfahrzeugen.
Die Prüfung findet am 22.05.2019 statt und das Gutachten kann dann einige Tage später bei ernsthaftem Kaufinteresse eingesehen werden.
Dieser Aston Martin ist für den Käufer eine Eintrittskarte zu exklusiven Veranstaltungen und Oldtimerrennen. Er hat seine Leistung mit der erfolgreichen Teilnahme an der Carrera Panamericana unter Beweis gestellt und ist somit ein bewährtes Exemplar dieses begehrenswerten Modells.
Der Wagen kann nach Absprache jederzeit vor der Auktion bei uns in 33415 Verl besichtigt werden. Eine Hebebühne steht Ihnen dafür selbstverständlich ebenfalls zur Verfügung.
Bitte sprechen Sie uns an, wenn Sie an weiteren Informationen Interesse haben.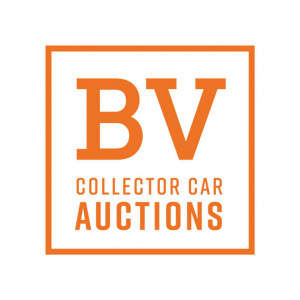 ---
BV Collector Car Auctions GmbH

Contact Person
Kontaktperson
---