Lot sold
GBP 180 000 - 220 000
(listed)
Estimate
GBP 180 000 - 220 000
(listed)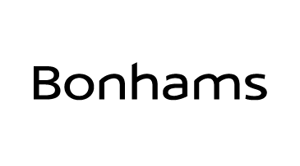 Location
Description
Mille Miglia eligible
1953 Aston Martin DB2/4 Sports Saloon
Coachwork by Mulliners of Birmingham
Registration no. LOU 222
Chassis no. LML/539
With the introduction of the '2+2' DB2/4 in October 1953, Aston Martin extended the DB2's appeal to the hitherto untapped yet increasingly important market comprised of 'sports car enthusiasts with a family'. Modifications to the rear of the chassis plus a reduction in fuel tank capacity from 19 to 17 gallons liberated sufficient space within the existing design for two child-sized occasional rear seats. Alternatively, the rear seat backs could be folded down, thus creating a load-carrying platform that more than doubled the luggage space. The latter could be accessed via the 2/4's opening rear door, a pioneering example of the now commonplace 'hatchback' concept.
"This transformation gives the Aston Martin DB2/4 an unrivalled luggage-carrying capacity in a car which should be capable in favourable circumstances of achieving two miles a minute," reported The Motor. "The DB2/4 can truthfully claim to be the fastest car in the world capable of carrying two people with a month's luggage."
Standard specification included the 2.6-litre 'VB6E' engine in 125bhp Vantage tune, but from early in 1954 the 3.0-litre 140bhp 'VB6J' engine was installed. Equipped with latter, the DB2/4 was one of the fastest cars then built in Great Britain - with 100mph achievable in third gear and around 120mph maximum - possessing impeccable handling plus a level of comfort rare in any high-performance car. Production of the first-series DB2/4 (latterly known as the 'Mark I') lasted from October 1953 to October 1955 with chassis numbers running from 'LML/501' 'to 'LML/1065', a total of 565 cars.
According to the Aston Martin guarantee form (copy on file), this DB2/4 was delivered on 27th November 1953 to its first owner, one T A W Harper of Moretonhampstead, Devon. The original colour scheme was Sea Green with beige Connolly leather interior, while the original UK registration was 'LOU 222'. Heavy-duty 'shockers' were specified. The guarantee form also records that, in addition to repairs and services, a replacement engine was fitted in July 1959, while the second owner is listed as Radio Rentals Ltd and the third as R Brisker & Sons Ltd (from May 1956). Also on file is a copy of an old-style continuation logbook (issued December 1957) listing a further four owners after the Briskers: Major H Martindale (1962); W B Ross (1964); J F Forster (1965); and Robert Alan Robinson (1966). The current owner bought 'LOU 222' from Robert Robinson's daughter, Miss J M Robinson, in 1999.
In a dismantled state when purchased, the Aston was then restored to original specification by Wren Classics, Dorset between 1999 and 2002. To say that 'LOU 222' has been extensively and enthusiastically campaigned since then would be a gross understatement, as evidenced by a list of excursions undertaken and events attended between 2002 and 2019 running to almost four A4 pages - over 120 entries in total! On its first outing in May 2002, to the AMOC Spring Concours, the DB2/4 came 1st in the Feltham Class, a feat it has since repeated three times among many other concours awards. The car's last such outing was to the Bentley Drivers Club's Centenary celebrations at Blenheim Palace in September 2019. Some 36,000 miles have been covered since the restoration.
Described by the private vendor as in excellent condition throughout, the Aston benefits from the sensible upgrades of an electric cooling fan, electric power steering (concealed), an aluminium fuel tank, and twin exhausts, the latter being a factory option when new. A well-sorted DB2/4 of proven reliability, this exceptional example is offered with a V5C Registration Certificate, MoT to 2021, and the aforementioned historical paperwork.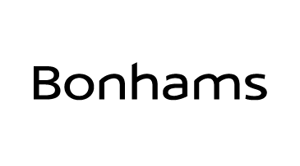 ---
Contact Person
Kontaktperson
First name
Bonhams Collectors' Car department
---