1974 Alfa Romeo GTV
2000 Bertone Coupe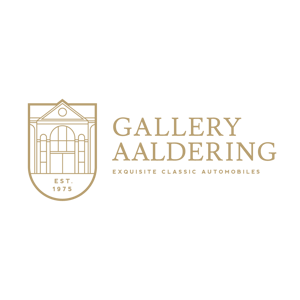 Location
Description
Transmission: 5 gears, Manual gearbox
Number of cylinders: 4
Engine capacity: 1.962 cc
Empty weight: 1.035 kg
Emission class: Euro 0
Number of owners: 4
APK (MOT): tested until 03/2024
Registration number: 73-YA-74
Summing up the brand Alfa Romeo, it is best described as them producing sporty cars with racing genes that are also practical and usable. One of the finest examples of this is the Alfa Romeo GT Junior. A sporty-styled coupe that, whether in GTA form or not, which has won just about everything there is to win in the world of motorsports. Furthermore, it is one of the most beautiful 2+2 coupes ever made, which explains the enthusiastic following for the Bertone designed coupe.
After starting with a 1300 and 1600, Alfa Romeo later introduced a 1750 and 2000 to the compact coupe lineup. The 2000 GTV being the most powerful version, boasting around 130 horsepower. This is precisely the version we are offering here. This Bertone example is also in exceptionally beautiful condition as the car has undergone a full restoration.
It all starts with the gorgeous body, finished in a stunning blue metallic. With a deep, clear gloss, the GTV looks incredibly sleek. The bodywork is exceptionally neat, with panel gaps that are just as they should be after such an extensive restoration. The brightwork and stainless-steel components are all in top-notch condition. The original 14" Campagnolo wheels are very tidy and lend the GTV a luxurious appearance.
The interior of the GTV is finished in good conditioned brown faux leather. The typical 1970s dashboard houses the necessary Jaeger gauges, all of which work perfectly and are easily legible through gaps in the large wooden steering wheel. The headliner is covered in beige upholstery, as is appropriate for this model. The carpets are black and very clean.
The center console houses the five-speed gearbox, allowing the 1,962 cc four-cylinder engine to deliver its power to the rear wheels onto the asphalt. The overhauled gearbox shifts smoothly. The engine itself breathes through two dual Dell'Orto carburetors, producing a wonderful intake sound. The two-liter engine is known for its torque-rich performance, delivering ample power throughout the rev range. Matters with this particular GTV are no different, as the Italian coupe manages to smoothly accelerate away with great ease.
The handling characteristics match the performance, with fantastic road-holding. The balance between sportiness and comfort is very pleasing, thanks to the installation of red Koni shock absorbers.
The GTV comes with a collection of invoices that demonstrate the car's meticulous upkeep. The underside of the Alfa Romeo is also well taken care of. This GTV is the ideal choice for someone who wants to put in the miles and not have a to-do list for their car: just turn the key and enjoy the ride!
Gallery Aaldering is Europe's leading Classic Cars specialist since 1975! Always 400 Classic and Sportscars in stock, please visit www.gallery-aaldering.com for the current stock list (all offered cars are available in our showroom) and further information. We are located near the German border, 95 km from Düsseldorf and 90 km from Amsterdam. So easy traveling by plane, train, taxi and car. Transport and worldwide shipping can be arranged. No duties/import costs within Europe. We buy, sell and provide consignment sales (selling on behalf of the owner). We can arrange/provide registration/papers for our German (H-Kennzeichen, TÜV, Fahrzeugbrief, Wertgutachten usw.) and Benelux customers. Gallery Aaldering, Arnhemsestraat 47, 6971 AP Brummen, The Netherlands. Tel: 0031-575-564055. Quality, experience and transparency is what sets us apart. We look forward to welcoming you in our showroom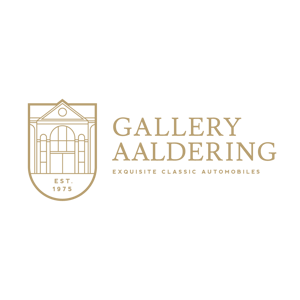 ---
Contact Person
Kontaktperson
---