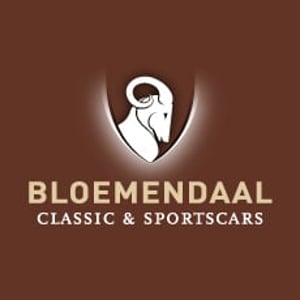 Bloemendaal Classic & Sportscars
Location
Description
🇩🇪 Informationen auf Deutsch:
Getriebe: 5 Gänge, Schaltgetriebe
🇬🇧 Information in English:
Transmission: 5 gears, Manual gearbox
DATE OF FIRST REGISTRATION: 15-08-1969
MILEAGE : 26562 km
VIN NUMBER: AR1369877, ENGINE NUMBER: 00548*75507,
TOTAL PRODUCTION: 44265
COLOR: Bluette with red interior
PARTICULARS
Super unique car; fully matching, extensively documented, unrestored, first paint....
SALES INFORMATION:
Sometimes we come across cars of which we say: "how is it possible.."? Such a beautiful classic that it is hard to believe that everything is really original. Was the car never really used? Or was it just storaged after a while? Or did they only drive to an event in good weather?
Fact is the fantastic life of this Alfa Romeo 1750 GTV started on August 15, 1969 with the delivery by dealer Hoogeveen from Hilversum in the Netherlands. The present purchase invoice of NLG 15.793.01 once again confronts us with the fact that everything has become more expensive… Forget it quickly and pay attention to what is really important. And that is very much concerning his car. To start with: everything is documented in the most comprehensive form. This varies from the mentioned purchase invoice to the most recent maintenance invoices. From beautiful original brochures, price lists and parts books to various magazines containing lyrical articles about this car. Truly incredible what has been preserved. A car like this naturally deserves such a real precise Alfist as an owner, but please believe us when we say that the documentation coming with this car is really very exceptional.
The first owner cherished the car from 1969 to 2004. He has been the "instigator" of all this beauty, because it could have become a daily worn-out car… But luckily it didnt. When the car went to a cousin of the first owner as part of an heritage in 2004, the car once again ended up in the garage of an enthusiasts. At that time the car was of course already very special in terms of condition and this cousin only had to look after it very well and keep on track of what the first owner had already done. The cousin kept the GTV for exactly 12 years and in 2016 the third owner came. He can still call himself the keeper of this piece of heritage. It is certainly a man who has a real Alfa heart, but now after 7 years of enjoyment, he has decided that, due to lots of work and his frequently staying abroad, the Alfa can say goodbye to its brothers from the collection and go to a new home.
This opens up possibilities for the true enthusiast of original Alfas. And not from a "restored to original standards" copy, but one that is actually completely original from front to rear bumper. The paintwork, known as "Bluette", has never been renewed, but nevertheless still looks really great. The small "wash scratches" form a beautiful patina that only the ravages of time can make so beautiful. There is absolutely no rust whatsoever, nor that anything has been welded for that reason. The connoisseurs know that these cars are very unique, but it really is. This originality also applies to the beautiful red interior with the specific (left and right distinctive in shape) seats of the first series GTV. Real chairs which deserve the predicate "piece of art". Also no broken dashboard cover or split woodwork: everything is in a beautiful condition.
Of course we cannot photograph every detail of this Alfa, but we should, because wherever you look, everything is a unique piece of Alfa history. Now it comes to getting the right feeling after seeing the photos and our explanation. It was actually already known in advance that we did not succeed it that, because writing down everything that will enrapture the true enthusiast is impossible. What is possible, is that if you don't have the ability to come and admire the GTV in real life, you can call us to talk extensively about this unique Italian classic. For those who can visit us: take a closer look at the car, catch up, and admire the documentation: of course it doesn't stop there. We are going on a nice tour together to let you experience what it was like to drive a new Alfa Romeo GTV 1750 in 1969. The car may not be new anymore, but still, it almost feels like new. The steering is excellent, a wonderful engine with a very good torque and likes to rev, and which is linked to a perfectly shifting 5-speed gearbox. Excellent disc brakes all around provide the necessary safety. All this technique, which was way ahead of its time compared to so many other cars around 1970, and is packaged, we might say a gift box, in one of the most beautiful Bertone creations. The lines of the beautiful Coupe are so recognizable, so elegant and yet sporty. Often imitated but never the same to other cars. That last word actually applies to the entire car, because which 1750 GTV you come across: it is clear that the 1750 now offered by us is quite something else…
🇫🇷 Informations en Français:
Transmission: 5 vitesses, Commande manuelle
🇳🇱 Informatie in het Nederlands:
Transmissie: 5 versnellingen, Handgeschakeld
DATUM EERSTE REGISTRATIE
15-08-1969
TELLERSTAND
26562 km
CHASSISNUMMER: AR1369877, MOTORNUMMER: 00548*75507,
PRODUCTIE AANTAL: 44265
KLEUR: Bluette met wijnrood interieur
BIJZONDERHEDEN
Super unieke auto; volledig matching, volledige historie gedocumenteerd, ongerestaureerd en eerste lak....
VERKOOPINFORMATIE:
Soms komen we auto's tegen waarvan we zeggen: "hoe bestaat het.."? Zo'n prachtige klassieker dat men haast niet kan geloven dat alles toch echt origineel is. Is de auto dan nooit echt gebruikt geweest? Of is deze na een tijdje gewoon weggezet? Of is er alleen maar met mooi weer naar een evenement gereden?
Feit is het fantastische leven van deze Alfa Romeo 1750 GTV op 15 augustus 1969 begon met de levering door dealer Hoogeveen uit Hilversum. De aanwezige aankoopfactuur à fl 15.793,01 drukt ons weer even met de neus op de feiten dat alles duurder is geworden… Gauw weer vergeten en de aandacht vestigen op wat echt belangrijk is. En dat is heel erg veel bij deze auto. Om te beginnen is alles in de meest uitgebreide vorm gedocumenteerd. Dat varieert van de genoemde aankoopnota tot de meest recente onderhoudsfacturen. Van prachtige originele folders, prijslijsten en onderdelenboeken tot diverse magazines waarin lyrische artikelen staan over deze auto. Echt ongelooflijk wat allemaal bewaard is gebleven. Een auto als dit verdient natuurlijk ook zo'n echte precieze Alfist als eigenaar, maar neem van ons aan de documentatie wat bij deze auto hoort, echt zeer uitzonderlijk is.
De eerste eigenaar heeft de auto maar liefst van 1969 tot 2004 gekoesterd. Hij is de "aanstichter" geweest van al dit moois, want voor hetzelfde geld was het een dagelijkse afgetrapte auto geworden. Toen de auto in 2004 als erfstuk naar een neef van de eerste eigenaar ging, kwam de auto wederom in een liefhebbersnest terecht. Toen was de auto qua staat natuurlijk al zeer bijzonder en hoefde deze neef er alleen nog maar heel goed op te passen en bij te houden wat de eerste eigenaar al in het werk had gezet. De neef behield de GTV precies 12 jaar en in 2016 kwam de derde eigenaar. Die mag zich tot op heden de bewaarder van dit stukje erfgoed noemen. Het is zeker een man die een echt Alfa hart heeft, maar nu naar 7 jaar genieten heeft besloten dat, wegens drukte en veelvuldig verblijf in het buitenland, de Alfa afscheid mag nemen van zijn broeders uit de verzameling en naar een nieuw tehuis mag.
Dit opent mogelijkheden voor de echte liefhebber van originele Alfa's. En dan niet van een "naar originele maatstaven gerestaureerd" exemplaar, maar een die daadwerkelijk van voor- tot achterbumper compleet origineel is. Het "Bluette" genoemde lakwerk is nooit vernieuwd geweest, maar ziet er desalniettemin nog steeds echt geweldig uit. De kleine "waskrasjes" vormen een prachtig patina zoals alleen de tand des tijds dat zo mooi kan maken. Er is absoluut geen enkele vorm van roest te zien, noch dat er eerder om die reden iets aan gelast is. Zeer uniek bij deze auto's weten de kenners, maar het is echt zo. Deze originaliteit geldt ook voor het prachtige rode interieur met de specifieke (links en rechts onderscheidend qua vorm) stoelen van de eerste serie GTV. Echt stoelen die het predicaat "kunstwerk" niet misstaan. Ook geen gescheurde dashboardcover of gespleten houtwerk: alles is in een prachtige staat.
We kunnen natuurlijk niet ieder detail van deze Alfa op de foto zetten, maar eigenlijk zou dat wel moeten, want waar je ook kijkt, alles is een uniek stuk Alfa geschiedenis. Nu komt het aan op het verkrijgen van het juiste gevoel na het zien van de foto's en onze tekst en uitleg. Dat we hierin tekort zouden schieten was eigenlijk bij voorbaat al bekend, want alles opschrijven waarvan de echte liefhebber in vervoering raakt is onmogelijk. Wat wel mogelijk is dat u, als u geen mogelijkheid heeft om de GTV in het echt te komen bewonderen, ons belt om eens uitgebreid te praten over deze unieke Italiaanse klassieker. Voor degene die ons wel kan bezoeken: bij uitgebreid de auto bekijken, bijpraten, en de documentatie bewonderen: daar blijft het natuurlijk niet bij. We gaan samen een mooi stuk toeren om u aan den lijve te laten ondervinden hoe het was om in 1969 in een nieuwe Alfa Romeo GTV 1750 te rijden. De auto is inmiddels dan wel niet meer nieuw, maar toch, hij voelt bijna als nieuw. De besturing is haarscherp, een heerlijke motor met een heel goed koppel en graag toeren maakt, en die is gekoppeld aan een perfect schakelende 5-versnellingsbak. Uitstekende schijfremmen rondom zorgen voor de nodige veiligheid. Al deze techniek die in vergelijking met zoveel andere auto's rond 1970, zijn tijd ver vooruit was, en is verpakt, een cadeauverpakking kunnen we wel zeggen, in een van de mooiste Bertone creaties. De lijnen van de prachtige Coupe is zo herkenbaar,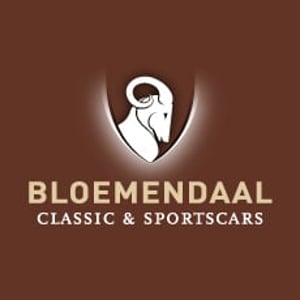 ---
Bloemendaal Classic & Sportscars
Contact Person
Kontaktperson
---