This listing is no longer available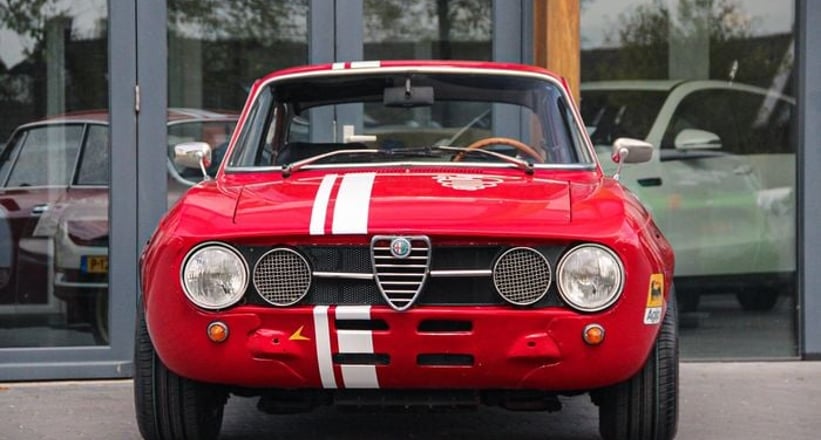 Location
Description
Alfa Guilia GT junior in GTAm 2000 replica version.
Make: Alfa
Model: GT Junior
Version: GTAm Replica
Year of manufacture: 1972
Odometer reading: 43692
This is a magnificent Alfa GT Junior, converted into a GTAm Replica.
The base of the car is a GTV Junior, which is already very unique.
The car comes from Italy.
The car has Italian papers, it hasn't been imported yet in the Netherlands.
It can be supplied with a Dutch registration and a new Dutch periodic vehicle inspection.
The decals were recently applied.
The rims and tyres are new.
On paper, this is a GT 1300 Junior from 1972 with an Italian registration.
There is a 2000 engine mounted, it is tuned, at least 170 hp, no report present.
The car drives and shifts well.
The car has the well-known 2nd series 1750 interior.
The car has an Autoblock differential.
The bodywork is hard!
Please note that this is a car from 1972, the car's paintwork is very good.
Technically, the chassis is in a good condition.
This vehicle can be viewed and picked up in Giekerk, the Netherlands.
Transport in consultation.This Classic Car is for sale on Catawiki. To have more information or to place a bid click on the "BID NOW" button.