1969 Alfa Romeo Giulia
Sprint GTA 1600 Corsa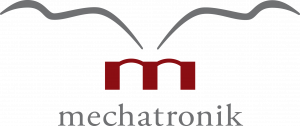 Location

Performance

170 PS / 126 kW / 168 BHP
Description
Der Alfa Romeo GTA war ein sportlicher GT, den Alfa Romeo von 1965 bis 1975 in den Versionen Alfa Romeo Giulia Sprint GTA 1600 und Alfa Romeo GTA 1300 Junior als Homologationsmodell für den Rennsport baute. Jeweils 500 Stück wurden produziert. Das Kürzel GTA, das der Hersteller im Laufe der Geschichte mehrfach verwandte, steht für Gran Turismo Alleggerita. Alleggerita bedeutet "Erleichtert". Das heißt konsequenter Leichtbau mit dem Ziel, Erfolge im Tourenwagensport einzufahren. Durch die Verwendung von Aluminiumlegierungen und eine spartanische Inneneinrichtung konnten gegenüber der Serie rund 200 kg auf 760 kg Leergewicht eingespart werden. Die sichtbaren Karosseriebleche wurden dabei aus Peraluman gefertigt und mit Nieten auf dem stählernen Unterbau befestigt; diese Nieten sind bei originalgetreu erhaltenen Fahrzeugen beispielsweise entlang der Dachkanten hinter den Regenrinnen deutlich erkennbar.
Der hier zum Verkauf stehende Alfa Romeo Sprint GTA wurde am 19. Februar 1969 fertiggestellt und am 17. Juni nach Deutschland geliefert, bevor er an den Amateur-Rennfahrer Bernd Fischer verkauft wurde, der seine Rennwagen vom Mannheimer Alfa Romeo-Händler Helmut Hähn vorbereiten ließ. Chassis 848003, welches hier angeboten wird, wurde in Tony Adriensens GTA Buch, Alleggerita, als Teilnehmer am AvD / ACS Hockenheim Rennen am 25. August 1973 genannt. Gefahren von Bernd Fischer und von Alfa Romeo Hähn angemeldet, konnte ein 3. Platz in der Klasse errungen werden. Ebenfalls im Buch Alleggerita wurde im März 1974 beim Auto- und Motorradsalon Ludwigshafen ein weiterer Wettkampfeinsatz vermerkt, bei dem die Startnummer 389 von Alfa Romeo Hähn getragen wurde. Von dieser Veranstaltung existieren zwei Bilder, die Chassis 848003 im Fahrerlager zeigen.
Beim Rennen in Ludwigshafen fiel der GTA leider mit Motorproblemen aus. Herr Michael Heine, ein begeisterter Liebhaber und Kenner von Alfa Romeo Giulia Sprint GTA's, der auch ein Buch über jene Fahrzeuge schrieb, kaufte das Fahrzeug noch auf der Rennstrecke von Bernd Fischer. Während seines Besitzes überholte Herr Heine den Motor und behielt den Wagen in seiner Sammlung bis zum Jahr 2005. Nun sah er die Zeit gekommen seinen GTA zu verkaufen. Zu diesem Zeitpunkt trug der Wagen noch immer seine originale Wettkampflackierung.
Der nächste Besitzer des GTA´s wurde Herr Frank Strothe, der den Wagen zu Stein Sportwagenservice brachte, um eine mechanische Restaurierung vorzunehmen. Nachdem diese abgeschlossen war, trat Strothe bei verschiedenen historischen Rennveranstaltungen in ganz Europa an, darunter auch Spa-Francorchamps. Für diese Veranstaltungen ließ er den Alfa von Marcus Niestrath von Romeo Racing professionell vorbereiten.
Der vierte Besitzer von Chassis 848003 war Herr Peter Praller, der den Wagen im Jahr 2012 kaufte. Praller, bekannt für seine Firma, Formula GT, verkaufte den Wagen wenig später an einen Sammler, der keine Kosten scheute, um den Alfa stets bestens gewartet in diversen Veranstaltungen in Europa einzusetzen, darunter Hockenheim und Monza. Diesen Service übernahm druchgehend die Firma Formel GT in München.
Heute präsentiert sich dieser GTA in optisch wie technisch in hervorragendem Zustand, bereit um bei historischen Rennsportveranstaltungen eingesetzt zu werden. Als einer der legendärsten Rennwagen der 1960er Jahre, der auf internationaler Ebene mit nur 501 gebauten Exemplaren weltweit großen Erfolg hatte, ist der GTA noch heute eines der gesuchtesten Modelle dieser geschichtsträchtigen Marke. Wie schon zur damaligen Zeit ist der GTA eines der vielseitigsten Wettbewerbsautos, geeignet für die Tour de Auto, den 6h von Spa oder der U2TC Serie. Dieses Fahrzeug bietet dem nächsten Besitzer eine fantastische Gelegenheit, an einer Vielzahl von Veranstaltungen teilzunehmen und um den Sieg zu fahren.
________________________________________________________________________________________
The 'A' at the end of the name stands for Alleggerita, Italian for lightweight. The cars were put on a rigorous diet with Alfa Romeo engineers swapping the glass side windows for Perspex, adding various aluminium suspension components, even fitting lightweight door handles! By the end of its weight-saving programme, the GTA weighed in at a spritely 740 kilograms, with its engine producing upwards of 170 BHP in full race specification. Autodelta, the racing department of Alfa Romeo, focussed on the 1600cc engine which was developed with a new high-flow head and twin spark plugs, a larger oil sump, oil cooler, high-compression competition pistons and sportier cam shafts. The drivetrain was also developed, receiving a lighter flywheel, close ratio gears and a limited-slip differential.
Of the 500 examples required to obtain homologation, the majority entered competition, as a result, today these cars are highly eligible and competitive across historic motor racing. On the 1st January 1968, a new chassis number sequence starting with *848001* was homologated, featuring ATE front and rear brakes, a brake servo, 6" X 15" rims, as well as the two new rear axle ratios, 6/41 and 7/43. Furthermore, a new intake port diameter of the cylinder head was homologated. This change permitted a more efficient volumetric filling of the combustion chambers at high rpm, allowing the engine to create more power.
This Sprint GTA completed manufacture on 19th February 1969, and delivered new to the German market on 17th June, before being sold new to Mr Bernd Fischer, an amateur racer who had his competition cars prepared by the Alfa Romeo Dealer from Mannheim, Helmut Hähn. Chassis 848003, offered here, is noted in Tony Adriensens GTA bible, Alleggerita, as participating at the AvD/ACS Hockenheim race on 25th August 1973 where it was driven by Bernd Fischer and entered by Alfa Romeo Hähn, finishing 3rd in class. Also noted in Alleggerita was another competition outing, this time in March 1974 at the Auto-und Motorradsalon Ludwigshafen in Germany where it wore race number 389, again entered by Alfa Romeo Hähn. There are also two images from this event showing 848003 in the paddock at this event in Alleggerita. Sadly, in the race at Auto-und Motorradsalon the car retired with engine issues. Mr Michael Heine, an enthusiastic researcher of Alfa Romeo Giulia Sprint GTA's, who wrote a book dedicated to the GTA's of Herbert Schultze, bought the car at the circuit from Bernd Fischer. During his ownership, Mr Heine rebuilt the engine and kept the car in his collection until 2005 when it was sold, at which point it was still wearing its original competition livery.
The cars next owner was Mr Frank Strothe who embarked upon a mechanical restoration with Stein Sportwagenservice. Strothe competed with the car at various historic events across Europe, including Spa-Francorchamps, with Marcus Niestrath of Romeo Racing preparing the car. The fourth owner of 848003 was Mr Peter Praller who bought the car in 2012. Praller is best known for his company, Formula GT, and the superb engines they build for competition cars. Since taking ownership a few years later, the current owner has maintained the car regardless of cost at Formula GT in Munich, regularly participating in various historic competition events across Europe including Hockenheim and Monza.
The GTA is one of the most iconic racing cars of the 1960's, experiencing huge success at International levels around the world, with only 501 examples built. As in period, the GTA is one of the most versatile competition cars, suitable for the Tour Auto, Spa 6 Hours or U2TC series, this car offers the next owner a fantastic opportunity to compete at a variety of events.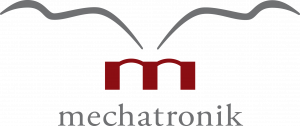 ---
Contact Person
Kontaktperson
---