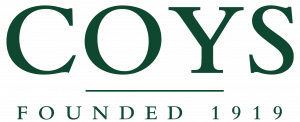 Location
Description
The Alfa Romeo Giulietta Sprint Speciale (Tipo 750 SS/101.20, Italian for "Type 750 SS/101.20") and Alfa Romeo Giulia Sprint Speciale (Tipo 101.21), also known as Giulietta SS and Giulia SS were manufactured from 1959 to 1966. The first prototype of the Giulietta SS was presented in 1957 at the Turin Motor Show. After two more prototypes were presented in car shows, the official presentation of the production version for the press was on 24 June 1959 on the Monza race track.[1] The first 101 cars produced had "low nose" and 750 SS designation.  While there were some all-aluminium cars produced, the majority of these cars had steel bodies with aluminium doors, engine bonnet and boot lid.
This example is one of the 25 right hand drive Giulia SS's built to Ruddspeed specification – a performance package that made it a most particularly nimble car to drive.
This car, BYY 6B, was the Earl's Court Motor Show car and was also the 'Motor' magazine road test car in early 1965 – a copy of the road test is on file and according to the test figures the car achieved a best one way ¼ mile figure of 113.4mph with acceleration faster than a Porsche 356SC! It  was also chosen to appear in a Classic & Sportscar feature in the August 2004 edition of the magazine, a copy of which is in the history file.
In later life, the car was used in various competition events such as the Rally des Alpes and Scottish Malts Rally -  a FIVA identity card accompanies the car. There is an interesting letter on file from the car's owner at that time – a  well-known works race and rally driver  Nick Brittan - 'A few notes regarding my car' - describing its history, specification and performance.
"Scottish Malts 2003 & Rallye des Alpes 2003. Car ran faultlessly on both apart from oiled plugs at altitude at the top of the Stelvio Pass. Car would have won but for the 'nut behind the wheel'. "
The car was also owned by another well-known motorsport personality, namely Eric Verdon-Roe, managing director of Haymarket Publishing with responsibility for such titles as Classic & Sportscar and Autosport. More recently the car has been owned for over 10 years by a well-known vintage motorist and has sat in his garage alongside his Alvis Speed 20.
This car  is complete with its FIVA Carte d'Identite  ready to do international historic rallies, and a copy of the Motor ( March 1965 ) road test report plus magazine articles, maintenance notes, sundry invoices, numerous old MoT certificates, current MoT and V5C.
View 1964 Alfa Romeo Giulia Sprint Speciale on www.coys.co.uk for further details.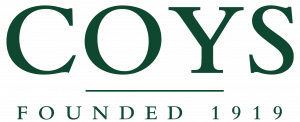 ---
Manor Court
Lower Mortlake Road
United Kingdom
Contact Person
Kontaktperson
---