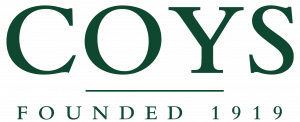 Location
Description
In 1924, Vittorio Jano created his first straight-eight-cylinder engine for Alfa Romeo, the 1987 cc P2, with common crankcase and four plated-steel two-cylinder blocks, which won the first World Championship ever in 1925. Although it was a straight-8, the 8C designation was not used. As far as production cars are concerned, the 8C engine powered two models, the 8C 2300 (1931–1935) and the even more rare and expensive 8C 2900 (1936–1941), bore increased to 68 mm and stroke to 100 mm .
The first model was the 1931 '8C 2300', a reference to the car's 2.3 L (2336 cc) engine, initially designed as a racing car, but actually produced in 188 units also for road use. While the racing version of the 8C 2300 Spider, driven by Tazio Nuvolari won the 1931 and 1932 Targa Florio race in Sicily, the 1931 Italian Grand Prix victory at Monza gave the "Monza" name to the twin seater GP car, a shortened version of the Spider. The Alfa Romeo factory often added the name of events won to the name of a car.
Initially, Alfa Romeo announced that the 8C was not to be sold to private owners, but by autumn 1931 Alfa sold it as a rolling chassis in Lungo (long) or Corto (short) form with prices starting at over £1000. The chassis were fitted with bodies from a selection of Italian coach-builders (Carrozzeria) such as Zagato, Carrozzeria Touring, Carrozzeria Castagna, Pininfarina and Brianza, even though Alfa Romeo did make bodies.
Some chassis were clothed by coach-builders such as Graber, Worblaufen and Tuscher of Switzerland and Figoni of France. Alfa Romeo also had a practice of rebodying cars for clients, and some racing vehicles were sold rebodied as road vehicles. Some of the famous first owners include Baroness Maud Thyssen of the Thyssen family, the owner of the aircraft and now scooter company Piaggio Andrea Piaggio, Raymond Sommer, and Tazio Nuvolari.
This Alfa Romeo 8C Monza Brianza (recreation) was built to order for a very well known classic car collector in Paraguay, Juan Carlos Gibert in 1986. Since its construction,  the car was stored for the majority of its life  in Mr. Gibert's garage and only used on  special occasions and private exhibitions. In year 2012 the car was sold to the  current owner. This wonderful car has  undergone some minor restoration which includes, new upholstery.
The car has a Alfa Romeo  Bi Block 8c 3200cc engine with compressor and Alfa Romeo gearbox. The dashboard has also  been refurbished to include Alfa Romeo " Veglia Borletti" Km, Rpm, water and fuel gauges. It has a rigid front axle with aluminium coated drum brakes and bells ( same as original Alfa Romeo) Period 650x19 tyres and wheels with Rudge centre, period friction shock absorbers, period diameter lights and Brooklands windshields.
The car was invited to be exhibited at Autoclasica expo which was organised by the Club de Automobiles Clasicos ( CAC) of the Argentine Republic, which is the largest and most recorgnized classic car exhibition in Latin America. This is a fabulous recreation presented in excellent condition throughout is a fine example  of the iconic Italian racing car which has been beautifully recreated  and will guarantee to be a head turner wherever its driven.
VAT is payable on the hammer price of this vehicle unless exported outside the EU.
View 1986 Alfa Romeo 8C Monza Brianza "Evocation" on www.coys.co.uk for further details.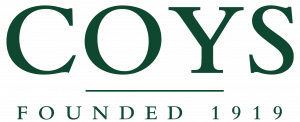 ---
Manor Court
Lower Mortlake Road
United Kingdom
Contact Person
Kontaktperson
---