1965 Alfa Romeo 2600
Berlina Qualitätsrestaurierung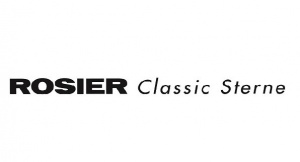 ROSIER Classic Sterne GmbH
Location
Description
Der italienischen Luxus-Schmiede Alfa Romeo entstammt diese wundervolle Limousine der 60er Jahre: ein Alfa Romeo 2600 Berlina. Ab 1962 bot Alfa Romeo eine leistungsgesteigerte Variante der Vorgängerbaureihe Alfa Romeo 2000 an und reagierte damit auf den Wunsch der damaligen Kundschaft nach mehr Leistung. Mit einer Stückzahl von nur 2038 Exemplaren der viertürigen Limousine sorgte der italienische Hersteller bereits damals für Furore! Aus dem 2.600 Kubik großen Reihensechszylinder mit Aluminiumblock und Doppelvergaser entlockte man der Reise-Limo beachtliche 130 PS und stolze 175 Stundenkilometer Höchstgeschwindigkeit. Bereits ab 1963 wurden Scheibenbremsen an Vorder- und Hinterachse verbaut.
Dieses wundervolle Exemplar wurde in den Jahren 2016, 2017 und 2018 bei einem renommierten Hamburger Fachbetrieb umfänglich restauriert und in einen wirklich fantastischen Zustand versetzt. Dem derzeitgen Besitzer glaubt man angesichts des grandiosen Zustandes gerne, dass 120.000 in das Projekt geflossen sind. Das perfekte Lackkleid und eine wirklich gelungene Polster-Arbeit runden das Gesamtbild dieses Alfas in jeder Hinsicht perfekt ab. Überzeugen Sie sich selbst, steigen Sie ein und genießen Sie ?la dolce vita?.
From the Italian luxury forge Alfa Romeo comes this wonderful sedan of the 60s: an Alfa Romeo 2600 Berlina. Starting in 1962, Alfa Romeo offered a performance-enhanced version of its predecessor, the Alfa Romeo 2000, in response to the desire of customers at the time for more power. With only 2038 units of the four-door sedan, the Italian manufacturer caused a sensation even back then! The 2,600-cubic in-line six-cylinder engine with aluminum block and twin carburetors produced an impressive 130 hp and a top speed of 175 kilometers per hour. Disc brakes were fitted to the front and rear axles as early as 1963.
This wonderful example was extensively restored in 2016, 2017 and 2018 by a renowned Hamburg specialist company and put into a truly fantastic condition. In view of the magnificent condition, the current owner is readily believed to have invested 120,000 in the project. The perfect varnish and a really successful upholstery work round off the overall picture of this Alfa perfectly in every respect. Convince yourself, get in and enjoy "la dolce vita".
Für weitere Detailinformationen zu diesem Fahrzeug oder Interesse an einem Besichtigungstermin kontaktieren Sie unser Verkaufsteam Dietrich Gross 0441-209780-12.
Unseren aktuellen Fahrzeugbestand finden Sie unter www.classic-sterne.de
Zubehörangaben ohne Gewähr, Änderungen, Zwischenverkauf und Irrtümer vorbehalten!
----powered by two Sales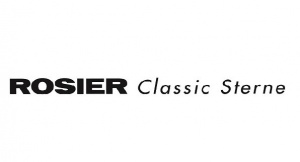 ---
ROSIER Classic Sterne GmbH
Bremer Heerstraße 267
Classic Center Oldenburg
Germany

Contact Person
Kontaktperson
---