This listing is no longer available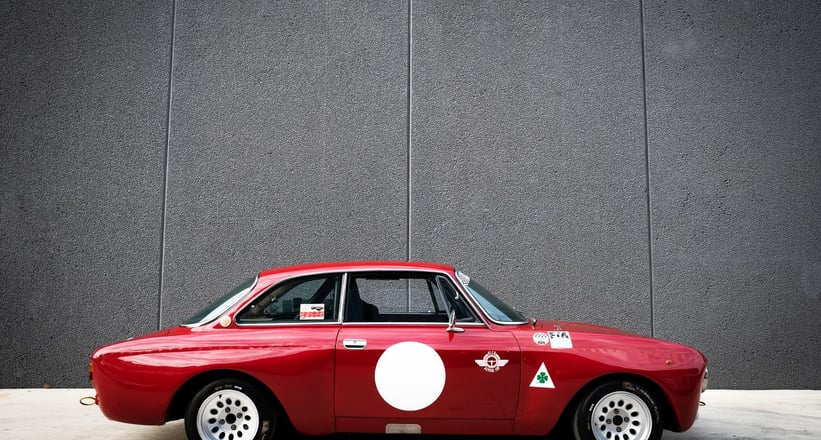 Location
Description
Chassis no. 2432308
Engine no. 00512
Max Power 132 HP at 5500 rev/min
Max Speed 195 kph
Gearbox Manual 5 Speed + RM
Black Plate, Frosinone
Homologation FIA/HTP
The 2000 GT Veloce was revealed at Gardone di Riviera in June 1971.
The two-liter two-liter bottle delivers 132 hp at 5500 rpm ensuring remarkable performance, with a maximum speed of over 195 kph and road behavior always at the top of the category.
The grille is redesigned with an eight-bar chrome grille that draws the central shield with a bulge, while the four headlights of different diameters are preserved.
The rear optical units are also replaced with two more consead horizontal units, which will be the only element to distinguish the bodywork of the two liters from that of the 1.3 Junior.
Also modified the interior: a new dashboard with a modern design and with wooden inserts welcomes a more complete instrumentation, while the central tunnel takes on a more complex and rich shape and where expected, also welcomes the air conditioning console. The steering wheel with a markedly chalice shape is again designed, while the seats, with adjustable headrests (flowing on original wooden guides) are more comfortable.
As with the 1750 GTV, the 4,171 units destined for the North American market will be equipped with Spica mechanical injection.
The car has raced in various editions of the Alfa Romeo Revival Cup and is ready to participate in one of the various championships for historic cars.
- Italian car with original black FR license plate
- FIA Homologation No 1623
- Lightened car with internal rollbar and racing steering wheel.
- Internal metal flooring.
- Three-race racing steering wheel.
- Sparco Evo racing seat.
- Fire extinguisher.
- Sparco metal pedals.
- Engine overhauled and perfectly efficient.
- Bodywork in excellent condition.
- Search restored to new.
- 80% Michelin S412 tyres.
It is possible to view the car online, booking a call with one of our commercial operators, via Skype, Zoom, WhatsApp and Google Meet platforms.
!