1955 Alfa Romeo 1900
Super Sprint Zagato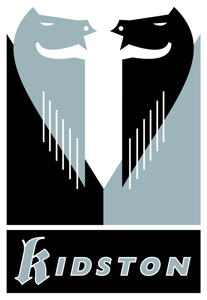 Location
Description
The Vanini/Badaracco, 1955 Mille Miglia 19th overall
1955 Alfa Romeo 1900 Super Sprint Berlinetta
Coachwork by Zagato
Chassis no. 1900C*01931 Engine no. 1308*00942
• Ordered new by Swiss chocolatier Vittorio Vanini
• The first Alfa Romeo over the line at the 1955 Mille Miglia, 11th overall at the 1955 Monza Coppa Intereuropa
• 50-plus years in the same private ownership, fascinating history from new
• Restored to original specification preserving its original components
• Rare, fast and nimble to drive and with impeccable provenance
• Swiss registered with its original 1955 Ticino number
Elio Zagato, seeing the potential of a lightweight and aerodynamic GT, used Alfa Romeo's sporting 1900 SS coupé as the basis for a new customer racing car that swiftly found favour with predominantly Italian gentleman drivers.
The Alfa Romeo 1900 Super Sprint Zagato (SSZ) soon became a frequent sight in 1950s national and international sports car events such as the Italian GT Championship and the Mille Miglia, its main opponents being the Maserati A6G/2000 Zagato and Fiat 8V Zagato.
On 1 May 1955, a total of five 1900 SSZs took to the starting ramp in Brescia for what has since become the most famous edition of the iconic 1,000-mile road-race, won in record time by Stirling Moss in the factory Mercedes-Benz 300 SLR. Driven by owner Vittorio Vanini with Ivo Badaracco, this Alfa 1900 SSZ came 2nd in the 1,300-2,000cc GT in class and 19th overall, the first Alfa Romeo to cross the finishing line in a mammoth field of 661 entries. Race director and Mille Miglia co-founder Renzo Castagneto wrote personally to Vanini soon afterwards to congratulate him on his performance, confirming "the great sportsman we know you to be."
The Alfa Romeo 1900 Super Sprint Zagato
The Alfa Romeo 1900 Berlina, given a world debut at the October 1950 Paris Motor Show, was the Milanese firm's major, all-new post-War offering. The car was the first unitary constriction (no separate chassis and body) model from the great Italian manufacturer that had given the motoring world thoroughbreds such as the pre-War 6C, 8C and P3, and the all-conquering Tipo 158 Alfetta Grand Prix cars. The new 1900's twin-cam 'four' was an advanced engine for what was meant to be a production model, one that gave it proper Alfa Romeo performance.
First produced as a Sprint in 1951, the shorter-wheelbase two-door coupé by Touring and cabriolet by Pinin Farina were the 1900 Berlina's sporting relations. In powerful Super Sprint (SS) guise the coupé boasted twin carburettors and a high, 8:1 compression ratio to produce 115bhp at 5,000rpm. The gearbox was an advanced five-speed and, depending on axle ratio, the 1900 SS had a top speed of 118-130mph. It was the perfect weapon for the weekend racer but one of the first to try it in competition, the president of Scuderia Sant'Ambroeus, Milanese Vladimiro Galluzzi, wanted something even faster.
Carrozzeria Zagato, renowned for streamlined bodywork and with a celebrated history bodying sporting Alfa Romeos in the 1930s, was commissioned to create a lighter and more aerodynamic 1900 SS coupé. The result, the 1900 SS Zagato Berlinetta, was an instant success and won its first major outing, the gruelling multi-stage Stella Alpina, driven by Galluzzi. It wasn't long before Alfa's racing department tester and occasional Grand Prix driver Consalvo Sanesi tried out the new car and reported back to the firm's top brass: it was a fine racing car and should be immediately sanctioned for limited production.
Most sources state that just 39 examples (plus two bare chassis) of the 1900 SSZ were built from 1954 to 1957, and they are regarded as the pinnacle of 1950s production Alfa Romeos.
This Motor Car
Vittorio Vanini was a typical gentleman driver of the period whose family owned a successful confectionery company that was founded in 1871. Based in the Italian-speaking Swiss canton of Ticino, the chocolatiers also ran a small string of exclusive restaurants and cafes, the combined income from which allowed Vanini to indulge his passion for fast cars and top-level motor racing.
He was the quintessential client for a new Alfa Romeo 1900 SSZ racing car and ordered one through Swiss Alfa Romeo dealer Sonvico of Lugano. On delivery in early 1955, the striking – off-white with deep red flanks – SSZ chassis '01931' was registered locally as TI 13523.
Driving with the experienced Ivo Badaracco, who had raced a Jaguar C-type in 1954, Vanini entered his new car in the 1 May 1955 Mille Miglia. It bore race number 451 – indicating a 4.51 am start, the time the pair went over the packed starting ramp in Brescia. The legendary road-racing course that year covered 1,597km (a little over 992 miles) and the new, two-tone Alfa SSZ checked into the time control in Rome following 6 hours, 44 minutes and 46 seconds of hard driving. After a total of 12 hours, 56 minutes and 11 seconds, the instantly recognisable car took the chequered flag in Brescia.
The race that year enjoyed good weather and is famous for Stirling Moss's heroic victory in the Mercedes-Benz 300 SLR. Out of the 534 cars that actually started, 281 finished, including several Alfa Romeos. Vanini's car was the first back in Brescia, in 19th place overall, 2nd in the Grand Touring 1,300-2,000cc class and 7th in the under 3,000cc class, a category dominated by 'Gullwing' Mercedes. Vladimiro Galluzzi in his own SSZ finished 20 minutes behind in 26th position, 9th in class.
In September that year, '01931' was driven by Badaracco at the Monza Coppa Intereuropa – the popular race that supported the Italian GP – where he finished 11th overall.
Late in 1955 the Alfa was offered for sale in Italy. A North American motor racing correspondent, touring Europe with his wife, saw the SSZ and purchased it with a view to using it as transport to cover events on the continent before shipping it back to the US. The car was brought back to San Francisco to enjoy there, but this did not go according to plan: the steep hills of the city did not suit the highly tuned Alfa Romeo.
As a result, around 1956-1957 it was traded for a Jaguar at the local British Motor Works dealership and a few months later ended up on a used car lot in San Jose where it was acquired by Bill Ebling, a former naval serviceman, an avid engineer and motoring enthusiast. Ebling part-exchanged his MG TD, paid an additional $800 and started a 50-year relationship with the ex-Mille Miglia SSZ. It soon became a familiar sight in the Bay area, where Ebling enjoyed driving it at speed on more rural roads. An off-road excursion necessitated bodywork repairs and at this stage it was repainted entirely in red. In the mid 1960s Ebling moved to Roseburg, Oregon, using the car less and less, but turning down offers for it with determination, and he only learned of its special provenance in later years. Around 1970 it was put in storage in Myrtle Creek, Oregon, in a specially constructed garage. On Ebling's passing, in 2012 the Alfa was consigned by his family on the recommendation of SCM publisher and lifelong Alfa aficionado Keith Martin to Kidston SA to find a new home for it. When announced for sale it received the greatest volume of enquiries for any car we have ever handled.
Soon afterwards we found the perfect buyer, a longstanding connoisseur from the same town where the Alfa had been first delivered back in 1955, bringing its travels full-circle. He bought the ex-Mille Miglia SSZ with the intention of refreshing it to exactly as raced in 1955. The car was in 'time-warp' condition, though needed complete recommissioning. The work was carried out jointly by the new owner's in-house mechanic and Kessel in Lugano. Every component was carefully examined, only replaced or reproduced where totally necessary, and each item was refinished to correct period standards. The memorable off-white paintwork with red sections that made the car so distinctive when racing at the Mille Miglia and Monza was reapplied, and the car's original TI 13523 plates were amazingly tracked down to the Vanini family and reinstated as the Alfa's legal registration.
Once completed, chassis '01931' was invited to be displayed in the Museo Mille Miglia in Brescia.
The current collector owner, also from Lugano (but now emigrating from Switzerland, hence its availability today), had been too late to buy the car in 2012, but in 2015 he finally succeeded in acquiring it through Kidston SA. Whilst in his care it has completed two trouble-free Mille Miglia retrospectives.
The Vanini Alfa Zagato remains 'ready to go', and is eligible for all major events including, naturally, the Mille Miglia. Exciting to drive, dramatic to look at and a genuine piece of Alfa Romeo, Zagato and Mille Miglia history, this 1955 Alfa Romeo 1900 Super Sprint Zagato is your entry ticket to high level motoring adventures and your chance to write the next chapter in its romantic life.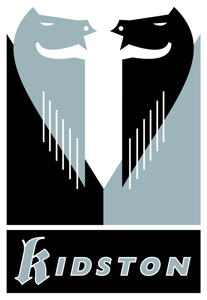 ---
7, avenue Pictet-de-Rochemont
Switzerland
Contact Person
Kontaktperson
---