1968 Alfa Romeo 1750
1968 Alfa Romeo 1750 105 GT Veloce Coupe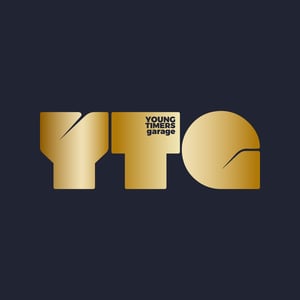 YTG- Young Timers Garage Pty Ltd
Location
Description
1968 Alfa Romeo 1750 Series 1 Veloce "Group S" Race/Club Car - $$$$$$ Invested - Race/Track Ready - Cams Log Books.
We are very pleased to offer to you this great opportunity in securing one of the most sorted and prepared "Group S" - Historic Racing cars on the market. An original 1968 Alfa Romeo 1750 Series 1 Veloce factory RHD example converted into a fantastic and serious competition race car. Owned by a avid car enthusiast and active rally and race participant, this Alfa Romeo Group S race car was built over time to be suitable for many different events and now active again since covid put the breaks on all car events. Group S is the fastest growing "Historic" racing category in Australia for period cars from the 50\'s/60\'s/70\'s. The field of Group S race cars can be up to 50 cars sometimes on track, so very close exciting racing on reasonable budget.
Much $$$$$ has been spent making this fun safe and historic Alfa Romeo 1750 into a manageable but fast track/hill/tarmac rally car ready for battle. Engine has been built and upgraded to a 1850 "FULL" Group S Historic Spec\'s, balanced and lightened crankshaft, Carrello Rods, Forged Pistons, HVR Big Vale Head with Race Valves/Springs. Weber Carb\'s and Pace Cams mated with Steel Flywheel and Tilton Clutch with Aussie Desert Cooler Radiator a 123 ignition system, 45 Weber Carbs a spruell sports exhaust plus much more far too much to list. The differential was also upgraded to a limited slip diff 4.55 " LSD" for better traction and also performance. Upgraded fuel system including high pressure fuel pump, rear fuel filter and fuel pressure regulator Malpassi. Her original back seat is in tact.
Brakes have been also enhanced and upgraded to DS3000 Calipers/Pads with brake adjust/bias switch. Suspension has been upgraded to front lowered springs with tuned springs/shockers which are adjustable and the rear has been set up spring/shockers also adjustable. The wheels have been changed to factory "light-weight" reproduction GTA alloys 16x4 from Germany. The driveline has been matched as well with close ration pace gearbox with short 5th gear and a balanced tail shaft with GTA donut and alloy cover. The attention to safety and detail the build was a "CAMS" approved roll bar, a "push button" start with isolator key and tow points both front & rear. Plastic door windows, quarter windows and side/rear windows and most importantly foam filled alloy fuel tank and CAMS FIA rewired safety switch. All built and maintained by one of the BEST Italian Historic workshops here in Melbourne.
This is a great opportunity in securing this fantastic Alfa Romeo 1750 for spirited Group S Racing, invitational & historic driving/racing events and upcoming tarmac rallies. This cannot be repeated for the value asking here so the value this Alfa 1750 Series 1 Group S represents is unbelievable you could not buy and build her for this price.
We accept ALL "CRYPTO-CURRENCY" payments and have some of the best finance & insurance partners on board who are highly experienced to offer you or your company finance tailored packages from over 15 major lenders & insurance providers , Very comprehensive Extended Warranty Plans for up to 3 years including roadside assistance and Nationwide Delivery can be arranged.
We thank you for taking the time in viewing our very special Group S Alfa Romeo 1750 Race Car and if you would like to make a genuine inquiry please contact us at your earliest convenience to speak to one of our friendly staff. We are a family-owned and operated business specializing in classic/collectible/interesting cars with over 130 years of collective motor industry experience at the highest levels.
We would be honoured to assist and help you further or if there is something special you are looking for please just ask us we may have it coming!.
We Are..........Passion Driven.
We would be honoured to assist and help you further or if there is something special you are looking for please just ask us we may have it coming!.
We Are..........Passion Driven.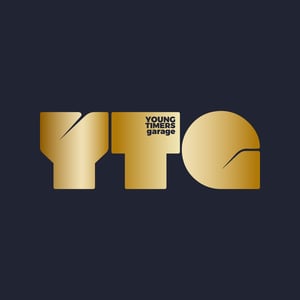 ---
YTG- Young Timers Garage Pty Ltd
Greenlink Business Estate Unit 14-16 Adriatic Way
86 Indian Drive
Keysborough
3173
Victoria
Australia

Contact Person
Kontaktperson
---