1968 Alfa Romeo 1300
Junior
The Netherlands, 29 November
Lot sold
EUR 170 000 - 210 000
(listed)
Estimate
EUR 170 000 - 210 000
(listed)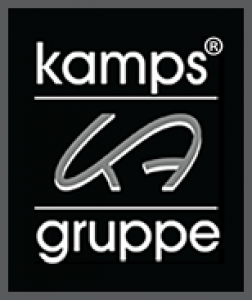 Location
Description
Please note: this car will be part of an auction at a location in Brummen, The Netherlands.
The Alfa Romeo GTA, or Gran Touring Alleggerita (lightened GT) was built and developed by Autodelta, the racing division of Alfa Romeo and was first introduced in 1965 at the Amsterdam Motor Show. Only 1.000 homologation units were built of what was clearly a spartan racing car. Surprisingly, the GTA was offered both in race and road trim, so called Corsa and Stradale versions. The model featured aluminium coachwork Whiteh only the floorpan, inner shell and sills being steel. The first GTA's had 1570cc capacity and equipped Whiteh a twin-plug cylinder head and close-ratio gearbox. The Junior, the little GTA came out during 1968 to compete the 1300cc class that was being dominated by the Mini Cooper S. The over-square 1290cc unit was derived from the Giulietta and also featured a twin-plug, cylinder-head and close-ratio gearbox. In addition, some Juniors had limited slip differentials. The GTA 1300 Junior, had a reputation for being more robust and reliable than the 1600 GTA, perhaps this robustness and reliability led to the Junior winning the European Touring Car Championship in 1972. This genuine GTA Junior is built on the 28th of June 1968 and was sold on 10th August 1968 in Naples, Italy. Piero Pesaro, who was an Alfa Romeo racing driver of some repute, imported this GTA into the UK in the mid-1980s and sold the car to Rhoddy Harvey-Bailey, the ex-Autodelta works driver and suspension specialist. Rhoddy modified and raced this particular GTA Junior. The car still has many of the characteristic Harvey-Bailey modifications such as the roll cage. It is worthy of note that the spare wheel well is also aluminium, a feature of the early GTA. The later Juniors had steel spare wheel wells fitted. Even the five original D-slot Campagnolo magnesium wheels are still fitted. The interior, as expected, is as spartan as the first cars of 1965. On the outside, the aluminium coachwork is in a great original condition. The chassis number is evident on the engine bulkhead and the series number is matched in the boot lid rain channel confirming its originality, a detail that many re-shelled GTAs fail to pay attention to. The current paint finish in Alfa Rosso 514, was carried out quite some years ago and was applied over the original Alfa Rosso 501. This GTA Junior has a wonderful period look and is fantastically original. A GTA Whiteh such notable history in such condition is really unique! For a good impression of the car we recommend you to come to one of our viewing days.
This car will be auctioned on behalf of Gallery Aaldering by Classic Car Auctions. The price mentioned is the low estimate. Bidding starts at € 1.000,-. There will be 6 viewing days. The online auction will start on 16 November 2017 and will close on Wednesday 29 November 2017 from 20.30 hours. For more information and the other cars look on our website www.classiccar-auctions.com.
Location Brummen:
Mercuriusweg 41
6971 GV Brummen
The Netherlands
Viewing days / Kijkdagen:
Woensdag 15 november 2017 van 10:00 tot 16:00 uur
Donderdag 16 november 2017 van 10:00 tot 16:00 uur
Zaterdag 18 november 2017 van 10:00 tot 16:00 uur
Vrijdag 24 november 2017 van 10:00 tot 20:00 uur
Zaterdag 25 november 2017 van 10:00 tot 16:00 uur
Dinsdag 28 november 2017 van 10:00 tot 16:00 uur
—
Let op: het betreft een veilingauto op locatie in Brummen, Nederland.
De alfa Romeo GTA (Gran Touring Alleggerita) lichtere GT werd gebouwd en ontwikkeld door Autodelta, de race divisie van Alfa Romeo en werd voor het eerst geïntroduceerd in 1965 op de Amsterdam Motor Show. Slechts 1.000 homologatie exemplaren zijn van deze spartaanse race auto gebouwd. Verassend genoeg werd de GTA aangeboden in twee versies, circuit uitvoering en straat uitvoering. Genaamd Corsa en Stradale versies. De GTA's hebben een volledig aluminium carrosserie behalve de vloer en dorpels. De eerste GTA's waren voorzien van een 1570cc motor met het bekende twin-spark cilinderkop en versnellingsbak met korte overbrenging. De junior kwam in 1968 op de markt om te concurreren in de 1300cc klasse die destijds gedomineerd werd door de Mini cooper S. De 1290cc motor afkomstig van de Giulietta werd ook voorzien van een twin-spark cilinderkop en en versnellingsbak met korte overbrenging. Ook hadden sommige Juniors een sperdifferentieel. De GTA 1300 Junior had een veel betere reputatie en was veel robuuster en betrouwbaarder dan de 1600 GTA. Dankzij deze betrouwbaarheid en robuustheid won hij het Europees Touring Car Championship in 1972. Dit exemplaar is een originele 1300 GTA Junior gebouwd op 28 juni in 1968 en verkocht op 10 augustus 1968 in Napels, Italie. Piero Pesaro, was een Alfa Romeo coureur en heeft in de jaren 80 deze auto geïmporteerd naar Engeland en verkocht aan Rhoddy Harvey-Bailey. Harvey-Bailey was fabrieksrijder bij het Autodelta team en schokbreker specialist. Rhoddy heeft deze GTA 1300 Junior aangepast en mee geracet. De auto heeft dan ook nog veel kenmerkende Rhoddy modificaties zoals de wielophanging etc. Een bijzonder detail is dat de reservewielbak van aluminium is. Een kenmerk van alle vroege GTA's. Later waren deze van staal. Zelfs voorzien van de originele Campagnolo Magnesium D-slot velgen. Het interieur is zoals verwacht zeer spartaans. De aluminium carrosserie is bijzonder gaaf en in originele conditie. Het chassisnummer is gelijk aan het motornummer en series nummer in de watergoot in de kofferbak welke haar originaliteit bevestigd. Een detail waar het bij veel GTA's met een nieuwe body aan ontbreekt. Ooit overgespoten in Rosso 514. Deze GTA Junior is prachtig en zeer origineel. Een GTA met deze historie in zo'n originele conditie is met recht een zeldzaamheid! Om een goed beeld van de auto te krijgen adviseren wij u naar één van de kijkdagen te komen.
Deze auto wordt online geveild door Classic Car Auctions i.o.v. Gallery Aaldering. Het vermelde bedrag is de onderkant van de estimate. Bieden begint vanaf € 1.000,-. Er zijn 6 kijkdagen voor de Classic & Sports Cars veiling te Brummen. Op donderdag 16 november 2017 zal om 17.00 de online veiling van start gaan. Kijk voor meer informatie en alle overige auto's op onze website: www.classiccar-auctions.com. De veiling sluit op woensdag 29 november 2017 vanaf 20.30 uur.
Location Brummen:
Mercuriusweg 41
6971 GV Brummen
The Netherlands
—
Bitte beachten Sie: dass dies ein Auktionsauto in Brummen, Niederlande ist.
Der Alfa Romeo GTA oder Gran Touring Alleggerita (leichter GT) wurde von Autodelta, der Rennsportabteilung von Alfa Romeo, gebaut und entwickelt und wurde erstmals 1965 auf der Amsterdam Motor Show vorgestellt. Nur 1.000 Homologationseinheiten wurden von einem eindeutig spartanischen Rennwagen gebaut. Überraschenderweise wurde der GTA sowohl in Race- als auch in Roadtrimm angeboten, sogenannte Corsa und Stradale Versionen. Das Modell kennzeichnete Aluminiumkarosserie mit nur der Bodenwanne, Innenschale und Schwellen, die Stahl sind. Die ersten GTA hatten 1570ccm Hubraum und waren mit einem Doppel-Zylinderkopf und einem Getriebe mit enger Übersetzung ausgestattet. Der Junior, der kleine GTA, kam 1968 heraus, um in der vom Mini Cooper S dominierten 1300-ccm-Klasse anzutreten. Die überquadratische 1290-ccm-Einheit stammte von der Giulietta und verfügte über einen Doppelstecker, Zylinderkopf und Übersetzungsgetriebe. Darüber hinaus hatten einige Junioren Sperrdifferentiale. Der GTA 1300 Junior hatte den Ruf, robuster und zuverlässiger als der 1600 GTA zu sein, vielleicht führte diese Robustheit und Zuverlässigkeit dazu, dass der Junior 1972 die European Touring Car Championship gewann. Dieser echte GTA Junior wurde am 28. Juni 1968 gebaut und wurde am 10. August 1968 in Neapel, Italien verkauft. Piero Pesaro, ein bekannter Rennfahrer von Alfa Romeo, importierte diesen GTA Mitte der 1980er Jahre nach Großbritannien und verkaufte ihn an Rhoddy Harvey-Bailey, den ehemaligen Autodelta-Werksfahrer und Fahrwerksspezialisten. Rhoddy modifizierte und fuhr diesen besonderen GTA Junior. Das Auto hat immer noch viele der charakteristischen Harvey-Bailey-Modifikationen wie den Überrollkäfig. Es ist bemerkenswert, dass die Reserveradmulde auch aus Aluminium besteht, ein Merkmal der frühen GTA. Die späteren Juniors hatten Ersatzradbremsen aus Stahl eingebaut. Sogar die fünf originalen Campagnolo-Magnesiumfelgen mit D-Schlitz sind noch montiert. Der Innenraum ist wie erwartet so spartanisch wie die ersten Autos von 1965. Außen ist die Aluminiumkarosserie in einem großartigen Originalzustand. Die Fahrgestellnummer ist auf dem Motorschott ersichtlich und die Seriennummer ist in dem Heckklappenregenkanal abgestimmt, was seine Originalität bestätigt, ein Detail, auf das viele wiederbeschlagene GTAs nicht achten. Die aktuelle Lackierung in Alfa Rosso 514, wurde vor einigen Jahren durchgeführt und wurde über den originalen Alfa Rosso 501 aufgetragen. Dieser GTA Junior hat eine wundervolle Zeitoptik und ist fantastisch originell. Ein GTA mit solch bemerkenswerter Geschichte in solch einem Zustand ist wirklich einzigartig! Für einen guten eindruck von das Auto empfehlen wir Ihnen zu einen unserer Besichtigungstage zu kommen.
Dieses Auto wird online versteigert im auftrag von Gallery Aaldering durch Classic Car Auctions. Gebote beginnen bei € 1.000, -. Es gibt 6 Beobachtungstage für die Classic & Sports Cars Auktion in Brummen. Am Donnerstag 16 November 2017 startet die Online-Auktion um 17.00 Uhr. Weitere Informationen und alle anderen Fahrzeuge finden Sie auf unserer Website: www.classiccar-auctions.com. Die Auktion endet am Mittwoch 29 November 2017 ab 20.30 Uhr.
Standort Brummen:
Mercuriusweg 41
6971 GV Brummen
The Netherlands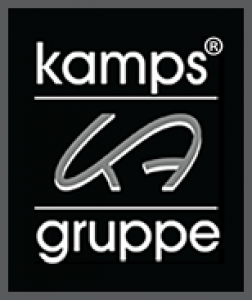 ---
---