1958 AC Ace
Bristol 100 D2 RHD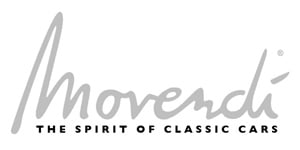 Movendi - The spirit of classic cars GmbH
Location

Performance

150 PS / 111 kW / 148 BHP
Description
- Erstauslieferung über den Rennfahrer K. Rudd
- Leistungssteigerung auf 150 PS, Overdrive
- Eines von nur 463 Exemplaren
- Gut nachvollziehbare Historie über 65 Jahre
- Originale Ledersitze
Fahrzeughistorie:
Das Fahrzeug wurde 1958 vom bekannten Rennfahrer Ken Rudd erworben. Es wechselte mehrmals den Besitzer, bis es 1971 in Neuseeland eintraf und dort aufwendig restauriert wurde. In den 90er Jahren gelangte dieser AC zurück nach England und es wurden weitere aufwendige Restaurierungsarbeiten durchgeführt. Durch die Überarbeitung mehrerer Motorenteile erhielt der Wagen eine Leistungssteigerung von 125 auf ca. 150 PS. Zudem wurde in einen neuen Satz Borrani Felgen investiert und der vorhandene originale Scheibenrahmen wurde durch eine Le Mans Plexiglasscheibe ersetzt. Das Fahrzeug nahm an vielen internationalen Veranstaltungen teil. Der jetzige Besitzer erwarb das Auto im Januar 2007. Dieser ließ u.a. das Fahrwerk überholen und wartete den Ace regelmäßig.
Zugelassen ist dieser AC Ace mit seinem originalen Nummernschild von 1958 in England. Verkauft wird der Wagen mit seinem originalen Logbuch, einem sehr seltenen Hardtop und der originalen Windschutzscheibe.
- First delivery via race driver K. Rudd
- Power increase to 150 hp, overdrive
- One of only 463 produced cars
- Well traceable history over 65 years
- Original leather seats
Vehicle History:
This car was purchased in 1958 by the famous race driver Ken Rudd. It changed hands several times until it arrived in New Zealand in 1971 where it was extensively restored. In the 1990s, this AC returned to England and further extensive restoration work was carried out. By reworking several engine parts, the car received a power increase from 125 to about 150 hp. In addition, a new set of Borrani wheels was invested in and the existing original windshield frame was replaced with a Le Mans plexiglass windshield. The car participated in many international events. The current owner purchased the car in January 2007 and has had the suspension overhauled and regularly maintained the car.
This AC Ace is registered in England with its original license plate from 1958. The car is sold with its original service book, a very rare hardtop and the original windshield.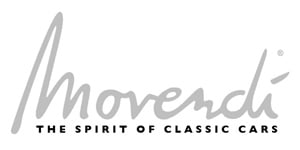 ---
Movendi - The spirit of classic cars GmbH

Contact Person
Kontaktperson
---