1959 Honda Motorcycles CE71
Dream Super Sport 250cc
Lot sold
EUR 14 000 - 16 500
(listed)
Estimate
EUR 14 000 - 16 500
(listed)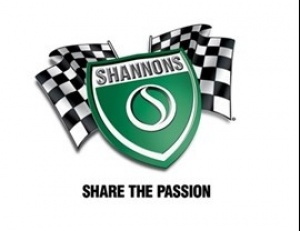 Location
Description
DESCRIPTION
Soichiro Honda's eponymous company was founded in 1948 and gradually established itself as one of the first and certainly one of the finest exponents of motorcycle manufacturing in Japan over the next decade. It wasn't until 1959 that Honda began exporting bikes to the rest of world, with America naturally a key market, and two new models - the Benly and the Dream – were launched that year. The smaller C92 Benly was a parallel twin displacing 125cc, with a relatively sophisticated overhead cam design, while the C71 Dream was essentially a more powerful 250cc version. Joining these two grown-up motorbikes was the step-through C100 Super Cub, a 50cc single-cylinder model designed to compete with European scooters. Towards the end of 1959, Honda added two further Dream variants to the line-up – the Super Sport CE-71 250 and bigger capacity C76 Touring 300. Powered by a dry-sump parallel twin displacing 247cc and fed via a single 24mm carburettor, the CE-71 also featured different camshafts and higher compression pistons, a four-speed gearbox and was rated at 22 horsepower at 9000 rpm. The fuel tank was finished in silver with black knee pads, with a choice of either blue or maroon paintwork for the rest, along with numerous bespoke parts not found on other Honda models. The CE-71 also came with bigger 18-inch wheels and 8-inch magnesium hubs/brakes compared with the regular 250/300-series Dreams. Billed as "The newest, most advanced machine ever produced", the CE-71 Dream had a short-lived run, with production ending in 1960. Marque experts believe as few as 294 (or 390 depending on the source consulted) were made and only a handful are thought to survive as the majority reportedly recalled. With interest in early Japanese motorcycles at an all time high, the Honda CE-71 Dream is now a sought after collector's piece (confirmed by the $28,000 USD price achieved for one at Las Vegas recently) and represents a significant milestone in the development of the Honda Motor Co.
HISTORY
- Thought to be the only Honda CE71 in the Southern Hemisphere
- Expertly restored by a marque expert
- Ideal for the Japanese motorcycle collector
Thought to be unique in the Southern Hemisphere, this beautifully restored Honda CE-71 Super Sport has been owned by the current custodian, a Japanese motorcycle collector, for the past nine years. Carried out by a noted marque authority in Louisiana before arriving in Australia, the restoration still looks fresh today and the bike starts and runs very well. Ideal for the collector or Japanese bike enthusiast, the CE-71 is wonderful piece of mechanical engineering and would make a fabulous display piece, equally at home in the lounge or garage. Supplied with an original sales brochure and factory workshop manual, the Honda will be sold unregistered.
Note: Shannons advise that all potential buyers research and inspect motorcycles before purchase to authenticate originality and condition as a pre-purchase inspection report is not carried out on these vehicles.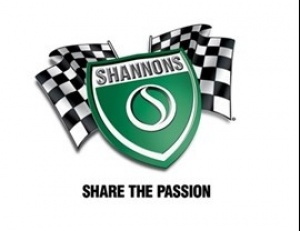 ---
Heatherton
3202
Victoria
Australia
Contact Person
Kontaktperson
---