Lot sold
EUR 15 000 - 20 000
(listed)
Estimate
EUR 15 000 - 20 000
(listed)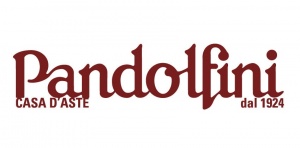 Pandolfini Casa D'Aste Srl
Location
Description
HARLEY DAVIDSON WLA (1942)
CHASSIS N. 42WLA288801
ENGINE: V TWIN 45. "FLATHEAD"
DISPLACEMENT: 740 CM3
POWER: 23 CV
As the US Army was getting ready for WW2, Harley Davidson was very active in order to fight the competition of Indian Motorcycles. HD was working on a specific model, based on the WL model, itself derived from the D model of the mid-1930s, and the first to feature the 'Flathead' engine. The new motorcycle's design was based on the Army's requests, and its definition was to be "WLA", where the A was for Army.
William Harley worked hard to create a motorcycle with good manouvrability (thanks to a reduction and careful distribution of the masses), reliability, versatility and low fuel consumption, even if these goals meant a lower power.
The 45. twin with side valves had a power of 23 HP and was mounted in a tubular frame with lower engine protections to better cope with offroad riding; the speed was over 60 mph.
The WLA was a commercial success, a sit was also used by the Canadian and Russian Armies.
A specific feature of this model was the pedal clutch on the left side, which had a double pedal: pressing the front part drive was disconnected, pressing the rear it was resumed.
As many WLAs, the motorcycle we are offering today has been left by the Army and sold to a private rider, it has been then restored in the 1980s and lovingly kept and used sparingly by the seller.
The motorcycle is in excellent mechanical condition but, for safety reasons, we advise the purchaser to have it checked over before driving.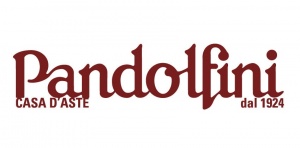 ---
Pandolfini Casa D'Aste Srl
Ramirez-Montalvo Palace
Borgo degli Albizi, 26
Italy

Contact Person
Kontaktperson
---