Lot sold
EUR 10 000 - 15 000
(listed)
Estimate
EUR 10 000 - 15 000
(listed)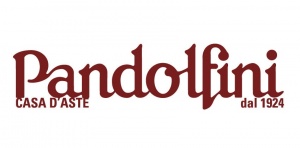 Pandolfini Casa D'Aste Srl
Location
Description
HARLEY DAVIDSON FLT TOUR GLIDE (1980) "KING OF THE HIGHWAY"
CHASSIS N. 5G0077J0
ENGINE: V TWIN 45.
DISPLACEMENT: 1340 CM3
POWER: 70 CV A 5800 G.M.
NOTE: Shovelhead 1340 engine with silent blocks, 5 speed gearbox. Twin front and single rear disc brakes.
This model was the first Harley Davidson with a five speed gearbox and the engine mounted on silentblocks: this makes for a more comfort­able ride thanks to the reduced vibration.
The Tour Glide was designed for the long rides on the American Inter­states and it was also used by the Highway Patrol.
This unit is the 77th built and was bought by the current owner from a Viet Nam Veteran. The engine is an evolution of the previous 1200 Shovelhead, grown to 1340, while there were also big differences in the braking department with the first all-disc system.
The distribution chain has been completely covered to make it more reliable, cleaner and quieter. To control the temperatures, this bike received an oil cooler, which keeps the lubricant in the best working conditions.
Another unusual feature were the alloy wheels, which enhanced the manouvrability.
This motorcycle has only been ridden for sixteen thousand miles in almost forty years. It is in excellent condition, and a Harley Davidson enthusiast cannot miss this opportunity of purchasing an important motorcycle, which has kick-started the recent HD worldwide success, and comes with a very low mileage.
The motorcycle is in excellent mechanical condition but, for safety rea­sons, we advise the purchaser to have it checked over before driving.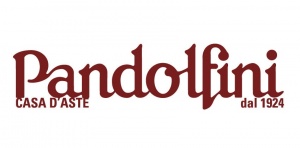 ---
Pandolfini Casa D'Aste Srl
Ramirez-Montalvo Palace
Borgo degli Albizi, 26
Italy

Contact Person
Kontaktperson
---