1990 Harley Davidson Fatboy
Lot sold
EUR 19 000 - 24 000
(listed)
Estimate
EUR 19 000 - 24 000
(listed)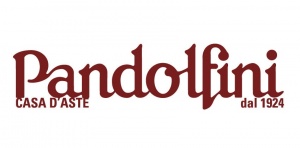 Pandolfini Casa D'Aste Srl
Location
Description
HARLEY DAVIDSON FATBOY (1990)
CHASSIS N. 1HD1BML13LY018281
ENGINE: V TWIN 45.
DISPLACEMENT: 1340 CM3
POWER: 56 CV
NOTE: 4400 units built, created by Willie G. Davidson and Louie Netz, 5 speed gearbox
This model was launched in 1990, after having been tested in the two previous years. Even before being launched it was developing a great attention, thanks to its novelty and no-expense-spared design.
Quality, power, comfort and exclusiveness: the Fatboy was a mechani­cal triumph built in a fascinating motorcycle, set out by its disc light alloy wheels, whose design was based on those of the Boeing B-29.
Its carburetted engine had a typical and unmistakable sound which is irresistable to a real Harley Davidson aficionado.
It was based on a 1984 Softail frame, which had been made lighter and stiffer and had the 'hidden shock' rear suspension: it is a timeless model with a unique blend of Classic and Modern. All this did not come cheap: $ 20,000 at the time!
This motorcycle is recorded in the Automotoclub Storico Italiano regis­ter thanks to it incredible conservation and low mileage – little more than 10,000!
Only 4400 units of this 'Yellow Head' version have been built, which make this 1990 Fat Boy a very sought after motorcycle.
The motorcycle is in excellent mechanical condition but, for safety rea­sons, we advise the purchaser to have it checked over before driving.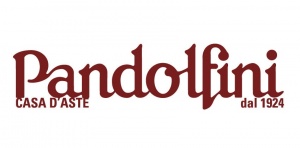 ---
Pandolfini Casa D'Aste Srl
Ramirez-Montalvo Palace
Borgo degli Albizi, 26
Italy

Contact Person
Kontaktperson
---