Lot sold
EUR 15 000 - 20 000
(listed)
Estimate
EUR 15 000 - 20 000
(listed)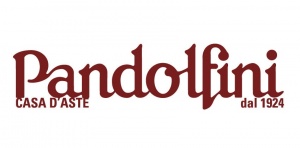 Pandolfini Casa D'Aste Srl
Location
Description
GILERA VL 500 SIX DAYS (1934)
CHASSIS N. 5701
ENGINE: SINGLE CYLINDER
DISPLACEMENT: 498,76 CM3
POWER: 13,5 CV
Gilera, the establishment of which straddled the First World War, soon became one of the stars in the Italian motorcycling firmament.
The 500VL was a high quality motorcycle, characterized by a vertical single cylinder engine with side valves. It was so reliable that the VL was used in regularity rallies – a speciality that offered Gilera a lot of satisfaction until the 1970s.
In particular, in 1930 Gilera came second in the Grenoble Six Day Race and, for this reason, it was decided to place a 'replica' version of the VL on the market.
It is also worth noting that the VL was the start point for the development of one of Gilera's masterpieces: the immortal "Saturno".
The motorcycle offered here today is exactly one of these and was produced in 1934, and it probably originally had a sidecar, given that a note made in 1952 on the registration document states that it can also be ridden solo...
It has recently been completely restored and is in excellent condition.
The motorcycle is in excellent mechanical condition but, for safety reasons, we advise the purchaser to have it checked over before driving.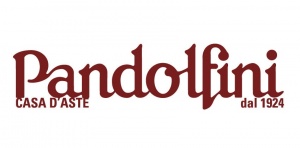 ---
Pandolfini Casa D'Aste Srl
Ramirez-Montalvo Palace
Borgo degli Albizi, 26
Italy

Contact Person
Kontaktperson
---