Lot sold
EUR 1 500 - 2 500
(listed)
Estimate
EUR 1 500 - 2 500
(listed)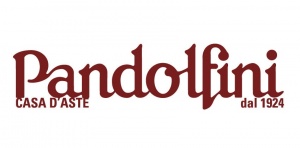 Pandolfini Casa D'Aste Srl
Location
Description
AERMACCHI CIGNO 125N (1953)
CHASSIS N. 125.05297
ENGINE: TWO-STROKE SINGLE CYLINDER
DISPLACEMENT: 123 CM3
POWER: 5,5 CV
Aermacchi was a company with a long tradition. Established (as "Fratelli Macchi") in Varese in the XIX century, it had produced coaches, wheels, rolling stock, bodywork, motorcycles and aeroplanes. If they had had a shipyard the Macchi brothers would have been able to cover every type of mechanical vehicle!
With the Cigno, Aermacchi attempted to reserve itself a share of the growing postwar scooter market, offering an attentive clientele a more sophisticated vehicle. As a start they decided to give it high wheels in order to avoid all the problems scooter riders know so well. Nevertheless the pressed sheet metal chassis-bodywork structure was typical of scooters. The mechanics were sophisticated, with the horizontal single cylinder oscillating with the rear suspension, the three speed gearbox and front suspension with oscillating arm.
This particular detail testifies to Aermacchi's great experience in the field of aeronautics: in fact this was conceptually derived from the arms on the undercarriage of an aeroplane.
The main designer of the Cigno was no other than Lino Tonti, one of the top Italian motorcycle engineers of the post-war period.
The Cigno presented here came from the last year of production and has been completely restored. The engine has been rebuilt from scratch as has the bodywork. Supplied with all the standard driving documents, it represents an interesting addition to any collection of Italian lightweight motorcycles or scooters.
The motorcycle is in excellent mechanical condition but, for safety reasons, we advise the purchaser to have it checked over before driving.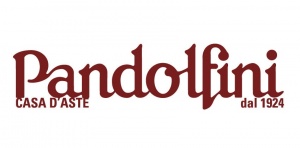 ---
Pandolfini Casa D'Aste Srl
Ramirez-Montalvo Palace
Borgo degli Albizi, 26
Italy

Contact Person
Kontaktperson
---