You like the aircraft – why not buy the company?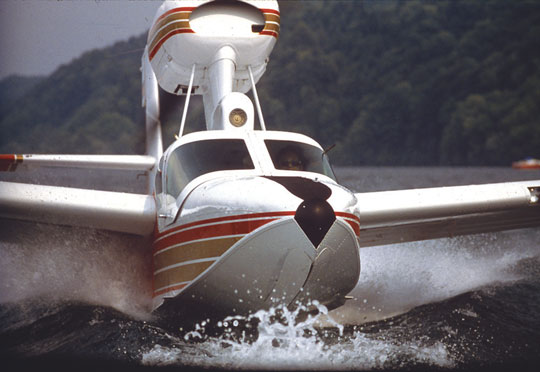 Flying for more than 50 years, Lake Aircraft are the only government certified, single-engine, amphibious aircraft available for production in the world. On 27th July the owners of the company will auction its intellectual property and associated assets.
This comprehensive sale will include the FAA Type Certificate and associated STCs, engineering data, all documentation (including production and quality control materials), historical information, fleet support inventory, and manufacturing capacity. This inventory (in its entirety) will be sold as a comprehensive package to one buyer with the ability to, and for the purpose of, resuming full production capacity.

The auction is scheduled to take place at 4:30 pm, Wednesday, July 27 on the AirVenture grounds in the Vette Theater - Oshkosh, WI, USA.

Lake Amphibians are used throughout the world in a variety of General Aviation, military, and law-enforcement roles. From 1995 through 2002, 40% of Lake Amphibians sold were delivered to foreign buyers.

The Buccaneer and Renegade models are the most successful and widely accepted of the single-engine flying boats available today. From weekend camping with the family to weekday job site access, the Renegade 250hp and 270hp models suit a wide variety of uses for general aviation's recreational and business fliers.

The 200hp Lake Buccaneer, though out of production since 1984, could easily be reintroduced to fulfill the need for lighter, less expensive airplanes in the amphibious aircraft and sport-plane markets. While the Buccaneer lacks the useful-load of the Renegade models, it is significantly less expensive to build and operate.

For more information visit the auctioneers charged with handling the sale Higgenbotham Auctioneers International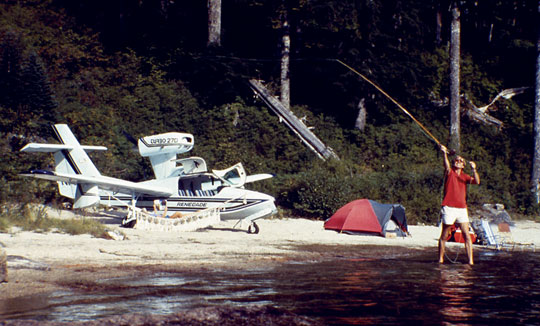 Words - Classic Driver
Photos - "Courtesy of Lake Aircraft"
---
ClassicInside - The Classic Driver Newsletter
Free Subscription!