Who knew Raging Bulls could swim?
Lamborghinis have always been the most audacious supercars, hence why so many are pinned on the bedroom walls of teenagers around the world. But what happens when you take all the Lambo ingredients we know and love and put them into a speedboat? One Italian yacht designer reckons it has the answer…
The stunning 43-foot day cruiser you're no doubt ogling slack-jawed is A43 by Officina Armare, a Milan-based yacht and transportation design studio.
Unfortunately, these images are just renderings, but they do give us a great idea of how a modern Lamborghini for the seas could look. The carbon-fibre A43 reportedly takes its primary inspiration from the Centenario Roadster, one of the more exotic Lamborghinis of recent times, but for us, it looks more like a modern interpretation of the classic Cigarette boats you'd see flying across the waters of Miami, fully laden with cocaine.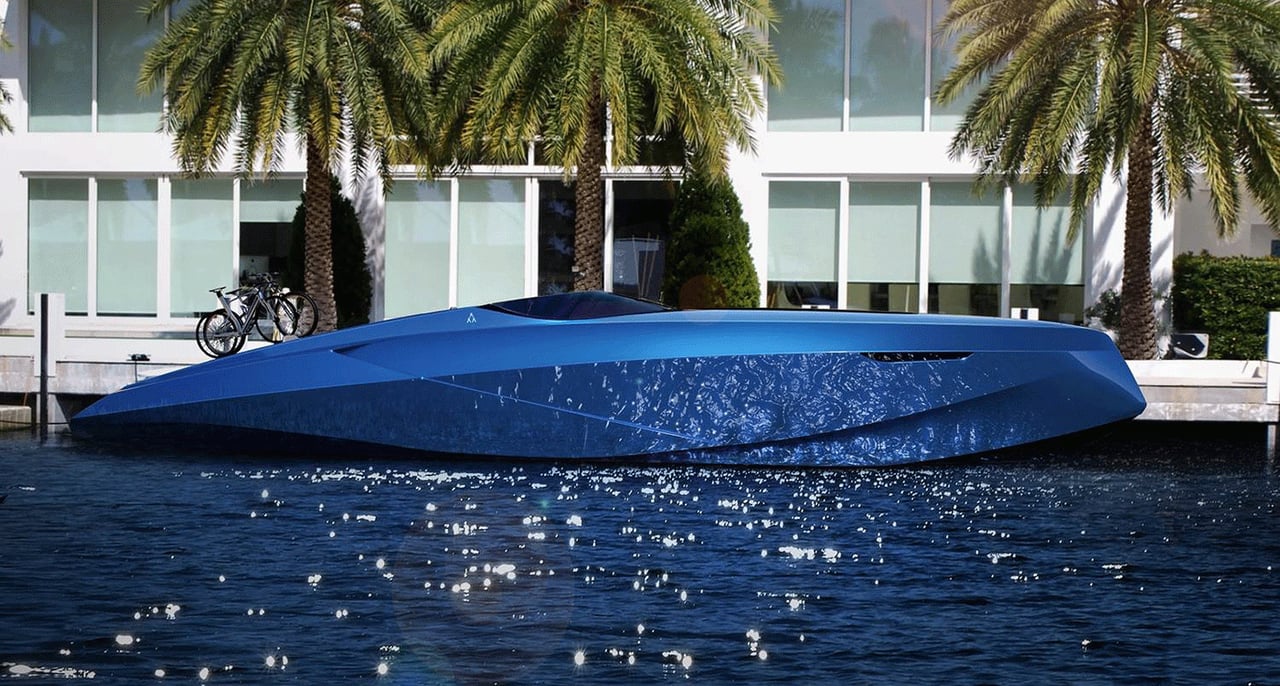 Naturally, the A43 has the performance credentials to back up the spaceship looks – a pair of Mercury Racing inboard engines each developing 540HP should make the boat good for over 80 knots. And unlike the hilariously impractical Centenario Roadster, you can make a cup of tea or hop in the shower while you're at that speed. Something tells us that the A43 would go down a hit on the Côte d'Azur. Over to you, Officina Armare…
Photos: Officine Armare