In the footsteps of Captain Ahab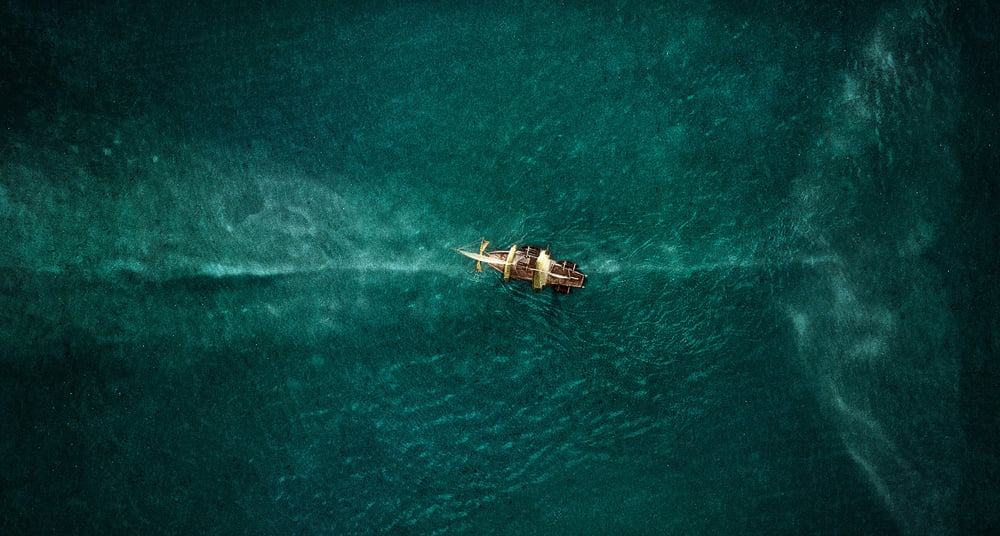 The sinking of the 'Essex' in the vastness of the Pacific in 1820 is one of the best-known maritime tragedies of the 19th Century since it inspired Herman Melville to write 'Moby Dick'. Following long after the famous Hollywood film version of Moby Dick, starring Gregory Peck as Captain Ahab, director Ron Howard (of Rush fame) is about to bring out his new film 'In the Heart of the Sea'. This is based on the book of the same name by Nathaniel Philbrick, a sailor who was actually aboard the Essex when it was attacked by a giant whale and totally destroyed. Only a few of the crew managed to escape the wreck and reach a desert island. Although the film is only due for release this spring, a maritime auction to be held by Bonhams in New York in late January offers many links to the ill-fated Essex.
From whaling to the America's Cup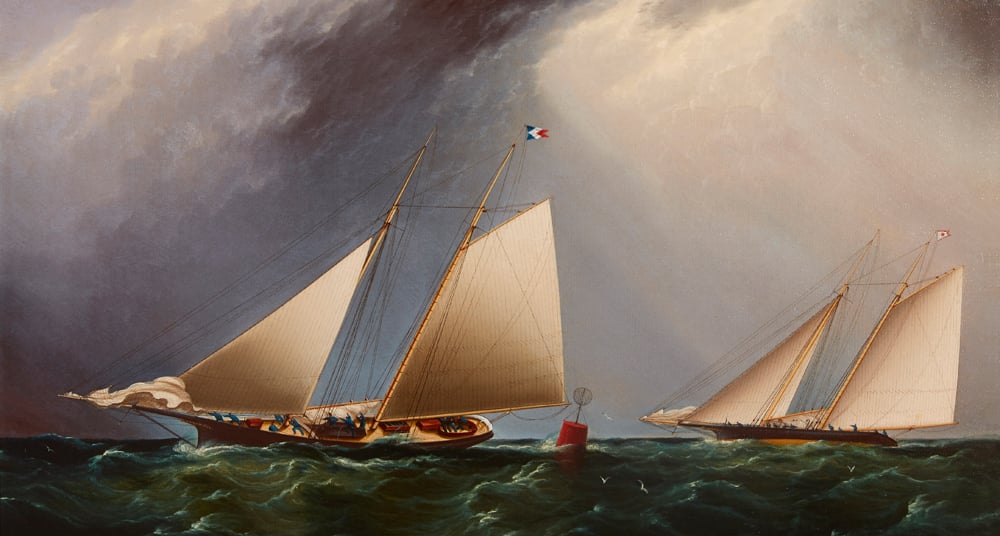 Many of the paintings and artefacts originate – as did the 'Essex' – from Nantucket, the old whaling port off the east coast of America, or from New York industrialists who discovered the noble adventure of offshore sailing for themselves in the 19th Century. We particularly like Lot 103: a magnificent painting of Shamrock V by the artist John Mecray, a J-class yacht designed by Charles Nicholson for Sir Thomas Lipton to compete in the 1930 America's Cup. It carries an estimate of US$ 60,000 – 80,000. Jumping back to the previous century, we also admire the painting of two rivals in the New York regattas of the late 19th Century: Lot 94, 'Cornelia and Magic rounding buoy', with an estimate of US$ 300,000 - 400,000.
Maritime folklore in bone and horn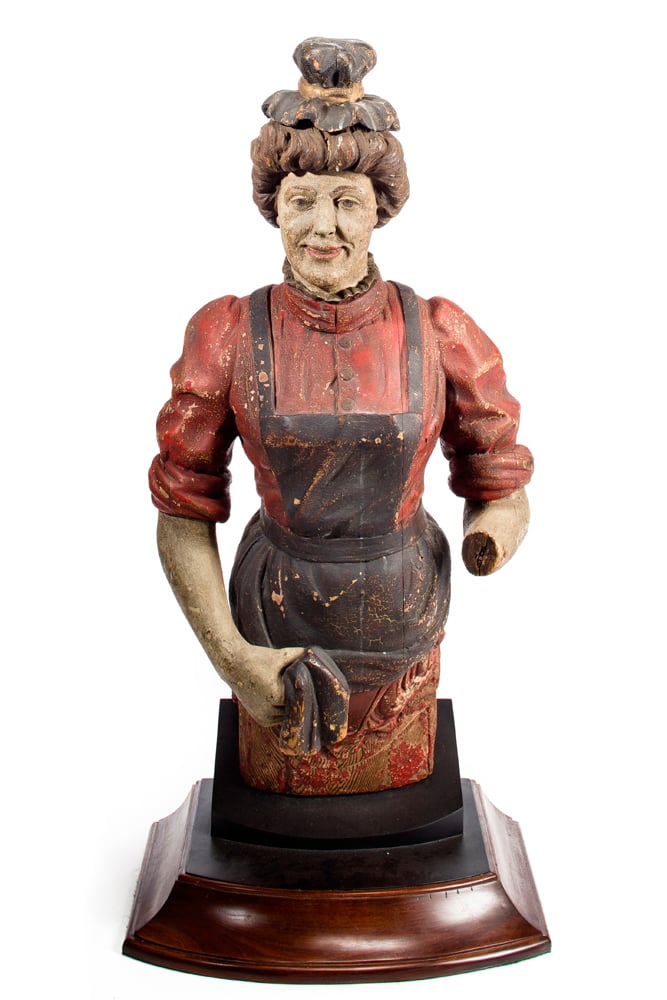 They belong as much to maritime folklore as do the yachts themselves: the miniature carvings in whalebone and horn, an art form known as scrimshaw. Take Lot 74, a finely crafted walking stick with a scrimshaw seal head and shaft of whalebone, made for a gentleman of the mid-19th Century. The scrimshaw whale tooth, engraved with an image of a military officer (Lot 78), is by an unknown sailor around 1850, and carries an estimate of just US$ 2,500 - 3,500. The same estimate is placed on the highly detailed bone model of a rigged whaleboat (Lot 76), known only to have been created in the early 20th Century.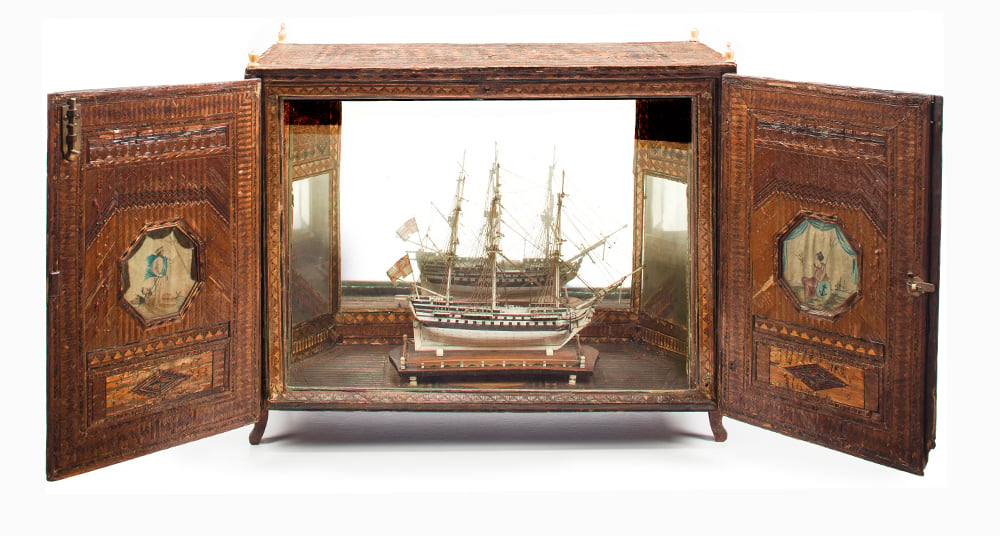 At a higher estimate (US$ 18,000 - 22,000) comes a meticulously built bone model of a Napoleonic prisoner-of-war ship, circa 1800, with 80 guns. On loan to the Nantucket Whaling Museum since 1994, this maritime jewel is sold with its own marquetry display case. And finally, 'Mary Ann' – a three-quarter length female figure standing more than a metre high, in the form of a ship's figurehead. Created circa 1850, it was named by its owner, Joshua Quiton Esq. of Devon, England, in gratitude to his servant Mary Ann, who saved his two children from drowning. Lot 66, it carries an estimate of US$ 15,000 - 25,000.
Photos: Warner Bros. (Excerpt from movie poster of 'In the Heart of the Sea' / Bonhams)